Originally posted by Absoluv
Heyy Azi dear..kem cho ??? Wow a post from u after quite some time...Well I like ur post & yes I agree with u that NOTHING DIFFERENT happened today that v haven't seen b4 in this show BUT I guess that the comfort level of DD & GC is increasing with each passing day which adds fuel to their ALREADY HOT & SIZZLING CHEMISTRY...Also if u notice that their HUGS have improved sooo much...they r soo natural NOW...
...Notice: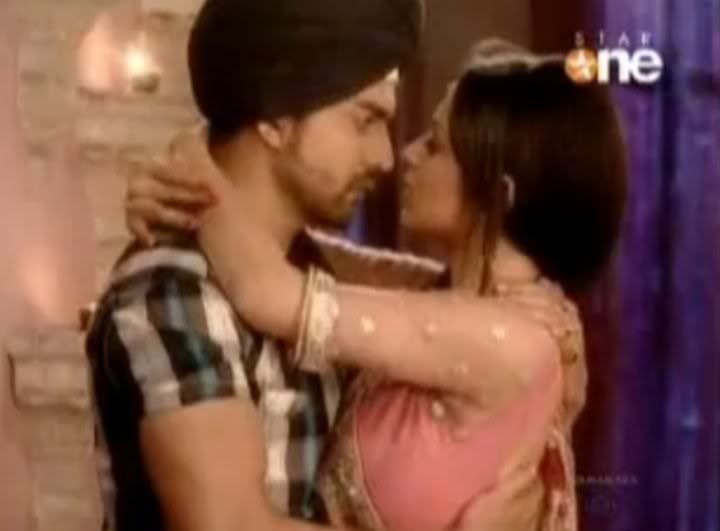 that this HUG had the effect coz I felt the squeezing by Maan bringing Geet closer to him & Geet snaking her arms around him...Also Lot of credit I wud give to DD as her expressions r just AWESOME...to feel & show so much passion in feather touch...Bravo DD...Also GC is good with his eyes & he is getting better with his hands tooo...
...So I feel that the GURTI MAGIC added lot of fuel to the FIRE of MAANEET & so v all drooled today & fainted & died...
I just wish that the CVs now take this romance one level up- include a nuzzling around the hair or the ears, include kisses on the eyes, nose, & cheeks, show a better view of Maan's hands around Geet's waist...and endless possibilities...Now I 'm getting tooo BESHARAM...
and while tying the dori on the back , include trailing Maan's hands on Geet's back like he did in the MAHI sequence...Ufff...
Ok now I shall stop...luved ur post gurl...
.with u always...
Param... me fine yaar... yeah i know long long time... and a post... and you my buddy i know you always there for me
I must say you have an eye for details maa'm and yeah i had no doubts about it that you are BESHARAM
Anyways coming to the point... I always felt GC and DD were comfortable with each other but they put in the right expressions at the right times. This finer nuances that you notice in the episode today were are part of their portraying the emotions... For which i love them and this is for them...