Heyy Azi dear..kem cho ??? Wow a post from u after quite some time...Well I like ur post & yes I agree with u that NOTHING DIFFERENT happened today that v haven't seen b4 in this show BUT I guess that the comfort level of DD & GC is increasing with each passing day which adds fuel to their ALREADY HOT & SIZZLING CHEMISTRY...Also if u notice that their HUGS have improved sooo much...they r soo natural NOW...
...Notice: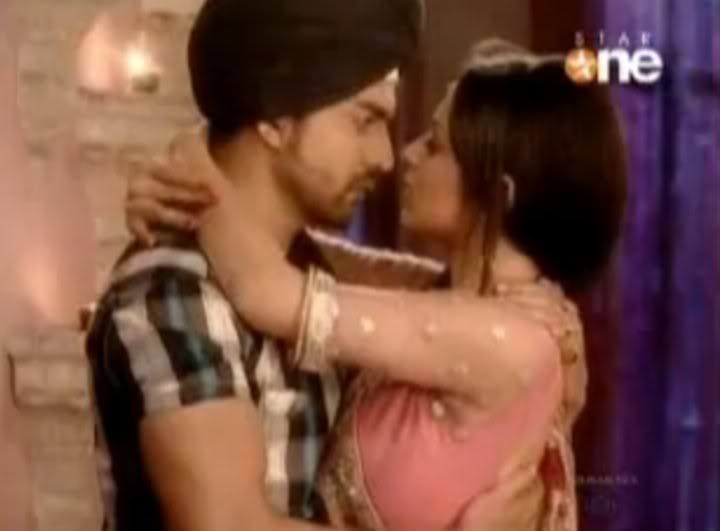 that this HUG had the effect coz I felt the squeezing by Maan bringing Geet closer to him & Geet snaking her arms around him...Also Lot of credit I wud give to DD as her expressions r just AWESOME...to feel & show so much passion in feather touch...Bravo DD...Also GC is good with his eyes & he is getting better with his hands tooo...
...So I feel that the GURTI MAGIC added lot of fuel to the FIRE of MAANEET & so v all drooled today & fainted & died...
I just wish that the CVs now take this romance one level up- include a nuzzling around the hair or the ears, include kisses on the eyes, nose, & cheeks, show a better view of Maan's hands around Geet's waist...and endless possibilities...Now I 'm getting tooo BESHARAM...
and while tying the dori on the back , include trailing Maan's hands on Geet's back like he did in the MAHI sequence...Ufff...
Ok now I shall stop...luved ur post gurl...
.with u always...


Edited by Absoluv - 11 May 2011 at 7:25pm