Hey friends..
I'm here with a new Sagar-Vidya FF.. A totally different concept from the previous one.. Hope you'll like it..















Sagar Pratap Singh --
Vidya Singh --
Bhoomika Malhotra--
Sneha Singh--
Pranav Malhotra -

Rishabh Pratap Singh and Prerna Singh --
Mohit Malik -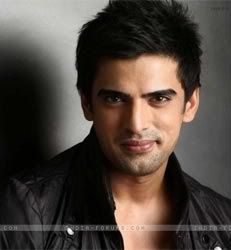 [Other supporting characters will be introduced as the story will progress]
EPISODE ONE
(A dark room with only one ray of sunlight. A man was sitting on a rocking chair in front of the window.)
"7 saal! Tumhare bina maine itne saal kaise guzaare, pata hi nahin chala. Tumhare jaane ke baad jee toh kar raha tha ke main bhi apni jaan dekar tumhare paas chala jayu, par tab hi uss pe meri nazar gayi, tumhari parchaayi aur humari pyaar ki nishaani, Sneha. Uss ke uss maasum se chehre ne akhir mein mujhe rok liya aur maine decide kia ke uss ke khaatir main jeeyunga. Aur tum bhi toh yehi chahti ho, haina, Vidya?"
Yes! Sagar (wearing a pink shirt) was holding a photo frame of Vidya in which Vidya had wore a beautiful sky blue saari.
"Humne ek dusre se waada kia tha ke hum kabhi bhi ek dusre ka saath nahi chodenge. Par shayad kismat ko kuch aur hi manzur tha.
Usne tumko mujhse chin hi liya. Phir bhi main haalaato ka saamna karte huye jeeta raha, sirf aur sirf humari bacchi ke khaatir. Par aaj bhi tumhari kami bohot mehsus hoti hai Vidya. Pata hai, aaj bhi dil ki kisi kone mein ek ummeed hai ke kab kaha se tum mere saamne aakar bologi ke lo Sagar hum aapke pas aa gaye."
Suddenly, he heard the sound of crying of a little girl.
"Yeh toh Sneha ki rone ki awaaz hai." He said worriedly and quickly ran outside. In the garden, he saw his daughter who was sitting on the land and crying continuously.He ran toward her, took her on his lap and asked...
"Kya hua meri pari ho? Kyun ro rahi hai baccha?" He asked in the most sweetest manner. "Papa dekho na, main khel rahi thi aur yeh kaata mere payr pe chub gaya." Sneha replied while crying.
"Aww mera baccha, aise rote nahin. Ek minute, main abhi isse nikal deta hoon." Sagar said in a caring way.
Saying that, he took out the sharp stick from Sneha's foot.
Just then a memory came fresh in his mind.
Scene goes to the flashback ----
"Aaahhh! Ooohhh! Sagaarrr!" Vidya said being in pain.
Sagar came running toward her worriedly.
"Kya hua Vidya?" He asked.
"Dekho naa Sagar, yeh kaata mere payr pe chub gaya. Bohot dard ho raha hai." Vidya said in the most childish manner.
"Vidya tum bhi naa? Kaise baccho ki tarah ro rahi ho. Ek chota sa kaata hi toh chuba hai. Ek minute, abhi theek karta hoon isse."
Saying that, he took out that sharp stick from Vidya's foot.
"Aab theek hai?" Sagar said smilingly.
Vidya smiled like an innocent baby and said, "Haan! Bilkul theek hai." Saying that, she hugged Sagar very lovingly.
"Papa! Papa! Kya sochne lage aap?" Sneha asked curiously.
Sagar came out of his land of memories.
"Kuch nahi beta, bas aap ki mummy ke baare mein soch raha tha. Aap bilkul unki tarah roti ho, ekdum sweet baby jaisi." Sagar told Sneha cutely n a little bit emotionally...
"REALLY Papa?" Sneha said in excitement.
"Haan!" Sagar nodded positively n replied smilingly.
"Main aur kya kya mummy ki tarah karti hoon?" Sneha asked innocently and curiously.
"Umm... aap sabkuch aap ki mummy ki tarah karti ho, jaise baat bolne ka tarika, jaiseee...aap ki hasi! Sab kuch mummy ki tarah hai." Sagar said smilingly pulling Sneha's cheeks.
Just then he imagined Vidya laughing in front of him...she was totally looking like an angel wearing a red saari,mangalsutra around her neck n sindoor on her forehead...nothing else except that... Imagining that, he just smiled with tears in his eyes.
"Kya hua papa? Aap ke aakho mein aasu kyun hai?" Sneha asked sadly.
"Kuch nahin mera baccha, bas aakho mein kuch chala gaya...theek ho jayega...o ha! Aap ki friend anita ka phone aaya tha, woh aap ke baare pooch rahi thi...unhone aap ko unke ghar jaane ke liye kaha."
"Wow! Anu ne mujhe apne ghar bulaya hai?! Bohot maza aayega...papa main jayu?" Sneha asked innocently.
"Haan beta, bilkul jaao. Aur khub enjoy karo. Driver uncle aap ko chod denge, thik hai na?" Sagar said.
"Theek hai." Sneha replied with a broad smile.
Sneha kissed her papa on his cheek, bid bye to him n ran to driver in excitement...
Sagar was in his room...he took out an old diary frm the drawer...
"7 saal mein hazar bar main yeh diary par chuka hoon...phir bhi bar bar padhne ko jee chahta hai...Vidya,tumhari likhi huyi yeh diary padhke woh khoobsoorat yaadein, woh anmol lamhein jo maine tumhare saath bitaaye the...phirse mere aakho ke saamne aa jaata hai...iss liye tumhari diary mujhe bar bar padhna accha lagta hai..." Saying it, he smiled and opened the diary...
Precap:
Flashback sequence -- Sagar was flirting with one of the interview candidate...just then suddenly how...but Vidya arrived there...she slipped and fell upon Sagar...eye-lock session b/w them...Sagar yelled at Vidya for coming at his cabin w/o his permission...n at da end,both land in a cold but cute argument..;)
So, ending it here for today...Insha Allah will upload in couple of days!!! Waiting for your comments...please press LIKE to be in the PM list...Thanks!!! :)
To read Episode Two, click
here
..
Other works of mine:Dil Ka Rishta [SV FF] (completed)Its all Destiny [TaAnu and MaYur FF]You Are Mine [AR FF]Pregnant Gunji Ke Nakhre [SaJan OS]U Me Aur Hum [SaJan OS]The Cavernous Perceptions.. A SaJan Saga!
Ibaadat [MaYur FF]
DO NOT COPY THIS POST AS THIS IS EXCLUSIVE TO INDIA FORUMS


Edited by Bidz_cutegal - 26 August 2011 at 9:07pm