Mumbai, May 9 : Filmmaker Anurag Kashyap, who has co-produced small budget films like "Udaan" and the upcoming "Shaitan" among others, says Bollywood wastes too much money on luxuries while making a film.
"The industry wastes so much money. We waste more money than we make. So the indust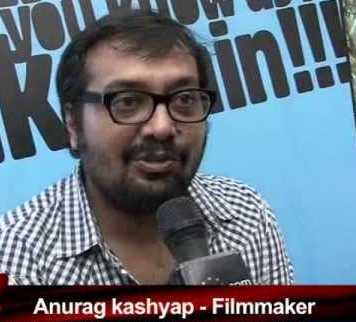 ry needs to gear up," the 38-year-old told IANS.
"When I produce films, we do it at a very tight cost and I think every filmmaker should know how to make a film at a very tight cost, specially the first-time filmmakers," said the director-producer.
Controlling the budget can lead to box office profits, he said.
"I have seen enough shoots and lots of money is wasted on lifestyle. People travel first class, stay at five star hotels. All you need at the end of the day is a good bed to sleep in. I practice that and don't waste money on unnecessary things.
"We make films on an extremely tight cost and we don't like wasting money on lifestyle. The more money you save, the more possibilities are there of making money for the financers and that gives you longevity in terms of being able to make more films," he added.
The director of films like "Black Friday", "No Smoking", "Dev. D" and "Gulaal", Kashyap has so far never lost money.
"Even though my films have never broken box office records, still I have never lost money. We have always made money, less or more and that happens when you don't waste money,"explained the filmmaker, who recently tied the knot with his girlfriend Kalki Koechlin.
At the moment, he is gearing for his upcoming production venture "Shaitan", helmed by debut director Bejoy Nambiar and starring Rajeev Khandelwal, Kalki Koechlin, Gulshan Deviah, Shiv Pandit, Neil Bhoopalam, Kirti Kulhari, Sheetal Menon, Rajat Barmecha, Rajit Kapoor, Pavan Malhotra and Rajkumar Yadav. The film is scheduled for a June 10 release.(IANS)
http://www.in.com/news/entertainment-news/fullstory-hindi-film-industry-wastes-too-much-money-anurag-kashyap-18861589-04339d9466be823589a82e32f2c2c7d3e2077067-rhp.html?utm_source=ConnectMailAlert