I know I know I was supposed to post next part of that but kya karun am just crazy about this song/ TaAnu's dance, I dunno what was so special in this that it looks so heavenly, it was as if two sould dancing as one, there was something so exquisite about this that still it gives me same pleasure like then when it was telecasted
More I see, more crazy I become
that was something certainly something, we know in television, we hardly had any nice dance steps except those typical ballroom dance steps in name of romantic dance but this was the best after that one dance whch I saw in some show in terms of choreography.
Everytime actors had to pull the dance with their chemistry and potryal of love but in Tere Liye we witnessed something different along with the mesmerzing chemistry of TaAnu which set our pulses accelrating we had some beautiful steps underlining the gracefulness that AK & HC has when it come to dance
I assume Tere Liye ws the only BT show which showed something which we can call as dance other than just lifting and hugging in the name of dance.
And one of my most fav is Kyun Jagun Main what to say about that dance, it was just breath taking, the most graceful dance I have ever seen on daily soaps and perhaps best by HC in his character for me atleast.
I don't know what was so special about it, indeed every dance of TaAnu or HC in his character always been so special and so different from other but this one just sets apart. It actually gave me goosebumps, well their all dances have given me but this had touch of their pain as well, the pain of loosing other, showing their helplessness for not being able to do anything.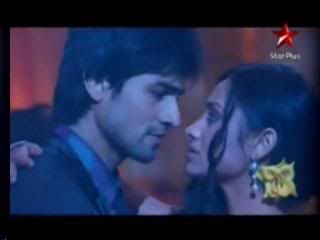 It was as if we were flowing with the flow of the song.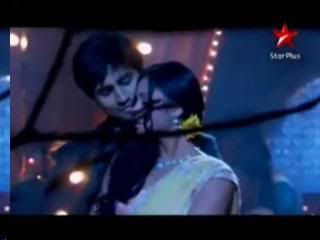 What body language by them, such light on their feets, so grace in body language of both AK - HC.
so soft expressions and what stiff attitude in body language but no stiffness in body.
I loved the way they swayed on the beats arms in amrs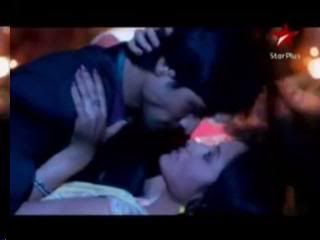 And then the lift, probabaly most finest lift as well, I mean we have seen HC lifting his counterpart so beautifully alaways, like a feather in fraction of seconds he scoops them up so lightly but here AK did her part as well whch made the lift so beautiful, she was not fully deprndent on HC, didn't let her body loose on him, she firmly maintined her weight and the position of legs whch made lift so exquisite.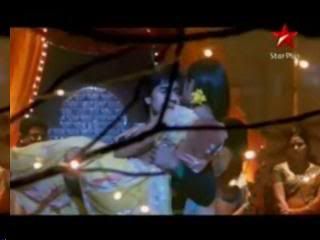 The way he scooped her up, with the same way he put her down and not once their body language dropped just like their expressions.
I certainly hate when girls throws all their weight on boys and makes the lift to look bit messy coz they loose theirselves completely and just lean on boys
but here it was so different. And I assume that was the beauty of the dance.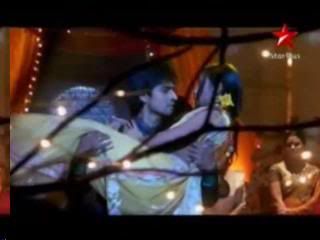 and her arms straight on his other shoulder rather than loosely holding his jacket or circling around his neck and his hands under her legs while the lift.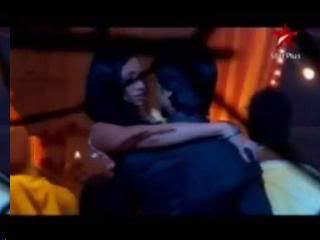 And then that step, ab whatever it may called as but wowww the way AK goes down, not fr a sec her legs bent, the way her body was straight made the step so beautiful and then HC's leg moment, the way they bent straightly gve tht step an x factor
I certainly was spell binded by their performance, it was so short yet had an encahnting effect.
As I have always said TaAnu were just perfect, never seen any jodi who was cute with touch of hotness and sensuality at the same time.


Edited by SunShine_A - 10 May 2011 at 3:28am