Geetanjali sat me down in front of the dressing table again, fiddling with my hair and then my face. For the past two days, I have been guiltily enjoying Maan's kisses and hugs and I wanted to stop. I wanted to stop having such feelings for him. He was my sister's boyfriend, and I had no right to take advantage of the situation. I sighed, knowing I had to kiss him anyway since he was Geetanjali's boyfriend, knowing that if I didn't kiss him back he would get the wrong idea.
Geetanjali: "God, this acne is so itchy" she complained and rubbed her face with the back of her arm, not wanting to get any of her germs on me while doing my hair.
Geetanjali plugged in her straighteners and started to curl my hair. I closed my eyes, letting her do the work. The next thing I felt was her smooth hands gently taking the hair from my front and twisting it to the back.
Geetanjali: "Geet, pass me the pins" she ordered and I passed her one of the sparkly pins. I could feel the chunk of hair being secured at the back of my head. Geetanjali set my hair in all the right places and stepped aside, allowing me to look.
The hairstyle was beautiful. I don't know what she had done but my hair appeared more volumized, shiny, and soft. The curls on my hair looked natural and I simply loved it.
And then my dress, my dress was even prettier. The dress was cream, and frilly. The soft fabric felt amazing against my skin and I felt so special. The dress was tight around my waist, bringing my figure out even more. Geetanjali had lent me one of her pearl necklaces and long, diamond earrings to go with it. She also lent me her white heels which went perfectly with the dress.
Geetanjali: "Wow... Amazing" she ended with a sigh and I struck poses in the mirror. I suddenly remembered how cold it was going to be outside and I rubbed my arms.
Geetanjali: "Oh sorry! I almost forgot" she said and wrapped a beautiful, soft, matching cream shawl around me which instantly warmed my arms up.
"Geetanjali, please come with me" I said, suddenly nervous
Geetanjali: "You want me to come to the prom with you with THIS face?" she said and pointed at her red, dotty face.
"No I mean... Just drop me off. Please? You won't even have to come inside" I promised and she reluctantly agreed. I felt half of my nervousness wash away as we both sat inside the taxi.
"Looking beautiful!" the taxi driver nodded at me. Geetanjali and I exchanged smiles. During the drive, I was fiddling with one of Geetanjali's sparkly rings.
Geetanjali: "Don't ruin my ring" she said and slapped my hand off the ring. After what seemed like 10 minutes, we arrived at the school and my nervounsess suddenly increased.
Geetanjali: "Your going to be --" she said and suddenly ducked down. She grabbed my shawl and wrapped it around her head, and then over her mouth.
"Wha --" I was about to ask when I saw Maan. I froze, thinking he probably saw us both but he wasn't even looking towards our car. He was chatting with a few people. Yash and... Some other guys I couldn't quite make out.
Maan looked amazingly gorgeous, and hot in his tux, my insides began to melt. He looked hot in just about anything. I started to wonder what he would look like in swimming trunks.
Quickly brushing my sinful thoughts away, I prepared to get out of the car.
Geetanjali: "Go. Your going to be fine" she said and squeezed my hand reassuringly. I squeezed her hand back and ran my fingers gently through my curly hair. Geetanjali gave me a thumbs up.
Just as I got out of the car, Maan and the others headed back inside. I gulped, my hands becoming clammy and sweaty due to my nervousness. As I made my way inside, I could hear the tiny heels of my shoes click, clock behind me. As soon as I stepped inside, the cold air that sent goosebumps to my arms was now transformed to hot. The hot temperature felt good against my skin.
I looked down at myself, never worn something so revealing, tight, and beautiful I felt slightly cautious of my surroundings. I made my way towards the hall and as soon as I stepped inside, the spotlight fell on me.
I could hear all the boys wolf whistling and some of the girls sighing dreamily. I could hear whispers as I slowly walked inside. I swallowed my saliva and as soon as I swallowed, my mouth suddenly felt dry.
I started to fiddle with my hair but then I remembered what Geetanjali had told me. She told me not to fiddle with my fingers or hair and that's exactly what I was doing.
I immediately put my hands to my sides and scanned the room. My eyes rested onto the beautiful almond ones which belonged to Maan.
Hai Baabaji, I could stare into those eyes forever.
As I slowly walked over to him, the music turning to a soft beat and the silence turned to giggles and soft voices. When I was finally in front of him, he looked at me with a gaze so loving, passionate, and respect I nearly died on the spot.
Everybody around me started to dance and I suddenly realized I wasn't a very good dancer but then I remembered how Geetanjali teached me.
His hands traveled from my shoulders, and then rested down to my waist. His touch sent me goosebumps on my arms as he brang me so close, we were practically inseperable. His hot body temperature was driving me to insanity as he brang his face closer to mine. He smelt amazing, so amazing I could smell him for years and not get bored of it.
Maan: "You look so... Beautiful" he whispered in my ear and rubbed his cheek slightly against mine. It felt amazing and I could feel my body tingle and toes curl.
"You look handsome. Like always" I said softly as he twirled me round and round until I finally came crashing back to his chest.
He gave me a sly, quick kiss that was just as passionate and loving it made me want to yearn for more. This man before me was simply gorgeous. Amazing. Talented. Beautiful. Sexy. I couldn't describe him in enough words.
Maan: "Hungry?" he asked, pointing to the help yourself food stall which were lined up. I smiled and he linked arms with me as he led me to the stalls. I chose my favourite chocolate cake and we both fed each other. As we ate, I felt tugs on my arm and I looked to my right only to see Geetanjali's friends. Lucky for me, I already knew their names.
They dragged me away from Maan and I gave him an apologetic look. I sent him a flying kiss before I turned my head. He caught it and held it to his heart, making me smile at his childishness.
After talking to some of Geetanjali's friends, eating more, and talking some more, I finally got a chance to be with Maan. We started to dance again and as we danced, he whispered something in my ear.
Maan: "Want to go out? Just me and you" he whispered and I suddenly felt my heart rate increase. The thought of being alone with him just made me mad.
Maan led me out of the hall and outside the school. We stood in the playground, the icy wind sending goosebumps to my arms. He then took me to a dark alleyway and pinned me against the wall.
Maan: "I can't get enough of you" he said huskily and nuzzled his face in my neck. I sighed heavily and surrendered myself to him. The next thing he done was seal my lips with a kiss so passionate, so desperate, so loving, so amazing, a moan escaped from my throat. He kissed me even harder and aggressively after that, making my knees wobble and heart flutter in pleasure. When he broke the kiss, I breathed in hungrily for air and bit my lip as he trailed burning kisses from my collarbone to my neck. His kisses turned to teeth as he gently bit the flesh on my neck. My hands clenched and unclenched as he licked every part of my neck like a hungry dog. I grabbed his collar and practically fused myself onto him.
"Oh God" I said with ragged and heavy breaths. I had never experienced such pleasure in my life and I wanted more. I needed more...
His hands traveled from my thigh, up to my waist and rested there. I ended up tangling my leg with his. He held my wrists as he kissed me ferociously, and after that he finished off with a tight, loving hug.
Maan: "I love you" he breathed heavily and ran his hands through my hair. His hands rested there as we looked into each other's eyes.
"Me too. I love you too" I said and this time, I was the one who kissed him.
Precap: Saturday Dinner
~*~~*~~*~~*~~*~~*~~*~~*~~*~~*~~*~~*~~*~~*~~*~~*~~*~~*~~*~~*~~*~~*~~*~~*~~*~~*~~*~
Wow, I actually drooled while writing this part
Hit the LIKE button and don't forget to COMMENT!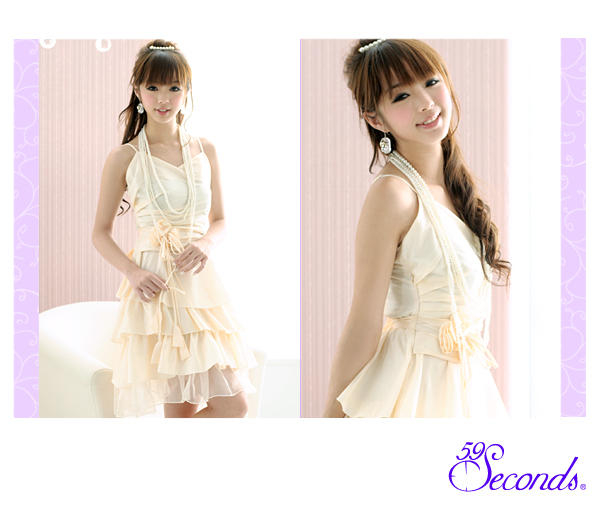 Geet's Dress ^^