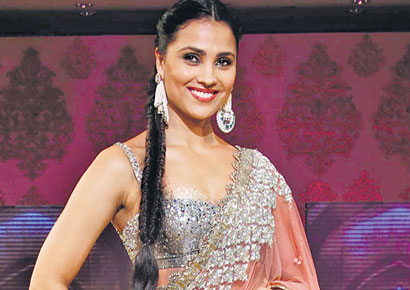 Lara Dutta
Actresses Lara Dutta and Priyanka Chopra, who are working together in a film again, go a long way back. Both of them were co-stars and ex-beauty pageant winners.
Coincidentally, they even won the crown in the same year. While Dutta was crowned Miss Universe, Chopra won the Miss World title. Later on they went on to make their debut with Andaaz, opposite actor Akshay Kumar.
Since then, speculations have been rife that the two don't get along and a cold-war has been brewing between them. While both refused to acknowledge this publicly, reports doing the rounds suggested that there were definitely fireworks on the sets of Farhan Akhtar's upcoming Don 2 in which both have been cast again.
Chopra had earlier denied reports of a fallout with Dutta and the latter preferred to keep mum. But now she says, "I don't know where these reports come from because we weren't even shooting in India. Plus the fact that both of us share the least screen space in the film is going to disappoint the audience. I haven't seen too much of Priyanka on the sets either, so really, our conversations have been limited. I know the entire world wants to see us pull our hair apart and fight — but sorry people, not happening!" she chuckles.
Dutta's first film as a producer which released last week recieved critical acclaim and the actor is more than happy to don the producer's hat. An item number with Yana Gupta also made a few headlines. Ask her why she didn't choose to do the item number and she says, "Yana suited the part best. Besides, she has an exotic look and I don't think I could have stepped into her shoes."