Originally posted by -dia-
Originally posted by tonyahk
Originally posted by -dia-
Originally posted by tonyahk
Originally posted by -dia-
I know i'm very late but Congratulations on ur new FF
wonderful story-line,entirely on a different node!!!
loved it...all 8 parts were Brilliant!!!
But whether Maaneet are really married,if so then y can't Maan remember anything,
whether Maan has become FF ghajini???
ab Maaneet Ak chod kar,fingre bites ki peeche padi hai
thanks for the PM
143 Buddy
hi Dia,
are you back? yipppeee!!!
whenever and whereever i see your posts, all i could remember is Jugnu mama's bhangra. OMG!!! that was too funny to forget. you know what?... the other day i was watching the SBS segment in which Maaneet were dancing for the patiala song. immediately my eyes started to search for Jugnu mama and i found him dancing in the background . suddenly your graphic about jugnu mama's bhangra came to my mind and i was laughing like anything.
thanks buddy for that funny post.
thank you so much for your greetings dear.
143
Tonya
Hey Tonya...
Its all my pleasure,Jugnu mama tho kamal kardiya with his bangra,but kal sae I'm searching one picture to post here,it would be apt for this FF,but I can't remember the site,so still searching.
for time being I ll post the new version Jagnu mama's Bangra,hope U would enjoy it!!!!

think Mr.Bean is Jagnu mama
143 Buddy
dia
my god...dia...
another blackbuster bhangra of jugnu mama...
jugnu mama has improved his bhangra very much since the times of Pyar Ke liye...
hope in today's episode of GHSP we will be getting to see some of jugnu mama's mindblowing bhangra skills... and because of your post...i'm going to hallucinate Mr. Beans in GHSP serial
imagine Mr. Beans dancing with Maaneet in GHSP... and jugnu mama doing all those things which Mr. Beans does.
that would be a wonderful character reversal to wach...
loved the graphics dear...
can't wait for the picure you are searching for this FF...
143 buddy
Tonya
...now I'm too imagining it
can't wait for today's episode...hoping to see Jagnu mama's bangra
Jagnu mama's special perfomance...

Jagnu mama with Mr.Bean,guest appearance...in lala land
BG score...Phehala nasha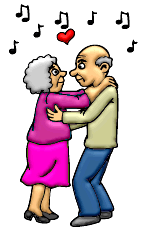 (imagine its Jagnu mam & Mr.Bean)
143 Buddy
dia
omg!!!! i killed myself by laughing my head out.
jugnu mama's special performance...god!!!!...what a swift leg movements by him!!!!
and now coming to Jugnu mama and Mr.Bean...
transition from solo bhangra to duet to bhangra
chalo...finally jungu mama has gotten a (dancing) partner
these two are in lala land with the background song...pehla nasha...OMG!!!!! ye kya hoh raha hai?
please don't tell me that jugnu mama and Mr. bean are susbtitutes of Abishek bachan and John abraham. i will definitely get a heart attack
hugs and kisses for you...
143 dear...
Tonya