kabir and arnab are having a fight on hassena that she is with whom-

kabir-uncle...try to understand haseena is mine.
arnab-no kabir tumhe sharam naahi aati apni ma ki umar ki lady ...(starts dreaming)

...ooo she's so hottt!!!
kabir-lagta hai budha phir kho gaya darling ke khayal me...what..
nahi wo sirf meri hai only i can dream about her..
uuunnncleee...areee o budhe...
arnab-hun!!
...oh!what i was saying... oh yes,woh tumhari ma ke umar ki hai
kabir- toh kya me uske sath "isi umar me gane" ko bol raha hu...to hell with you ma*****you go and sing illu illu with your honey poo
kabir...buddheee...
REPORTER-(maithili ki aatma)and they continue their bakwaas bakbak fight then after 10 hours bakbak batcheet or bakwaas finally when their throat starts paining decides to ask hassena oh!sasu mum ke kitne deewane hain
...
so they both go to raichand mansion and as they open door of hassena's room she is kissing chand and is all over him...
---- awww!!!!saus mum...naughty girl
chand-maitili go to abhay don't disturb us.
maithili- oh! sasurji what to do i don't know where is he... so thought to timepass with you guys
chand-ughs!!(got an idea sirji)...(in tone like siddy boy )well well..bahu ji i can help you
maithili-oh!you know sasurji...tell...tell where is he!!
chand- he is with pia at lovers point
maithili-what...what...what...
chand what's that?
maithili- oh!working with ekta na..influence ka assar
lovers point...
arnab and kabir together interupt-hello!!! when are we gonna start!
chand(showing his fangs)
wwwhhhaaaiiittt(in his usual english) i am handling her first.you to continue with haseena till then.
both-(happily)ok
and start snatching haseena from each other...
maithili-(continuing)lovers point???with pia b****h i am going to spy
on them good bye!!!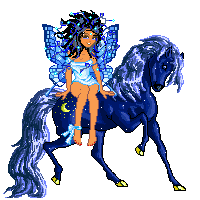 chand-ah!gaii...now you two... we will ask with haseena only who does she wants
haseena-wo...wo...wo...
threesome- what wo??
haseena runs in her thunder speed and disappears..
arnab-chand
dekho tumne dara diya na bechari ko
chand-yahi to mai cahta tha
kabir- what!??
chand- abe tubelight tu shant reh!!
bending on his knees- ARNAB I LOVE YOU... WILL YOU MARRY ME
arnab-chand what ?????why ????when??? how??
chand standing up and trying to hypnotize arnab
arnab-no chandu no need for this i did all this to make you jealous...i forgive you
chand-
arnab-i love you chandu i love you...
and chand turn him into vampire
and they both run away...
kabir- meera ne bana di jodiii!!!
and then kabir goes after haseena what he sees-
REPORTER-(danish well,metz is busy spying abhiya)
oh!haseena madam aap kab sudharege kissing
chai wala baba hawww!!!!
haseena-(hissing)go danish or i'll call sid ...
danish-y...yyy...yesss mam
haseena-kabir look...i did all this cause i was hungry wo blood packet mene hi steal kiye they...sid is innocent and i...i love CWB..( chai wala baba)
kabir-
nooo!(showing teeth like abhay)i wanna die...
haseena-ok then after so much kissing i am hungry
kabir-shit!apne pair pe vampire maar liya
haseena
-sorry sweetheart
and kabir is gone...
then both of them CWB and haseena run in wood to spend some quality time in vampy speed
p.s-sorry for my blabbering don't throw egges and tomatoes on me
Thankyou...