Happy Birthday To Ruky!!!
Many Many Happy Returns Of The Day My Sweet Cute Lovely Innocent Behna Ruky
may all Allah accept all your jayez wishes and filled your
life with happiness sorrows never gona touch u know its your birthday and i wish i would fly and reach to u and hug u
but i cant khair lakin my wishes and prayers are always with you khush rahin hamesha coz u are such a lovely person and u deserve all good things
i am really thankful to Allah pak that i met u
u are jus like my real sis hug chalo have a great bdy and eat lots of cake mere cake slice bhi khud khana hai tusi nay aww behna love u once again Happy Birthday To You
App jiyon hazaron saal saal kay days hon puray kay puray 5000000 Ameen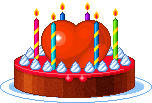 Hope lovely surprises are coming your way
To make your Birthday a Wonderful day

Smiles and laughter, joy and cheer
New happiness that stays throughout the year
Hope your birthday brings all these and more
Filling life with surprise and joys galore!



So on this very special day
I would like to say to you
I hope you'll always find happiness
In whatever you may do.


Another candle on your cake
Well there's no need to pout
Be glad that you have strength enough
To blow them all out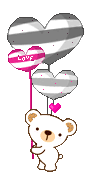 It's your birthday and I can't be there
But I'll send you a special birthday wish and a little prayer
Have a happy birthday
I hope that all of your birthday wishes come true
May you have a great time today and find happiness in everything you do.

Happy Birthday form the heart
Cause that's where all great wishes start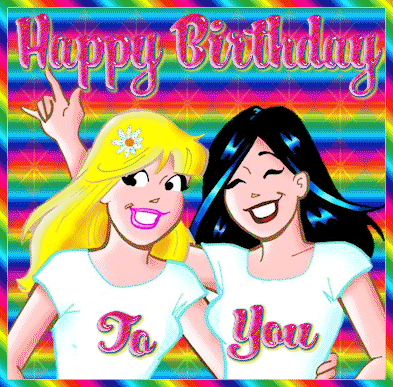 Happy happy Birthday
Today's your special day
You just got a cupcake
So blow the flame away

Hope your birthday is full of fun
From the second it starts
Till the second it's done
Wishing you manymany happy returns of the day.
May you have many more *Inshallah*
Enjoy your day and may all your wishes come true
This is small gift from me to you
Love
Maru x


Edited by mariasrk - 09 May 2011 at 2:40pm