May 10th our sweetest, loveliest, most liveliest friend Rev was born..
Words are less to describe her, she chooo chweet..
None Idiot ever see her in anger, every single minute she burst in laugh.
My Chand, my Phree service, Nihu's BB, Lavu, Shivi's Rev Di, Nags & Vrushu's crime partner to open this Idiot thread..
She is one of the founder of 3 Idiotz, and the most sweetest friend of us'
Don't think she left us, she just busy in her life, but most of us are in contact with her..
Please wish our lovely friend, sweetest person Revathy a.k.a Rev'
Message from Muniza:
Happy Birthday my Chand, my phree service Rev
It's been ages we have talked, but still miss your taxi, which we mostly wanted you to missed, and sat and chat with us'
Miss those nights, where we 7 sinners sat together and chat hours till my morning or your morning'
7 sinners are Rev, me, Nihu, Nags, Vrushu, Viji and sweet Lavu'
Miss all those days, all those full of laughter days'
It will always remain in our hearts as most memorable moments'
My dear sweet Rev, miss you sooo much darling'.
On this special day of you, I want to wish you lot of success, happiness, laughter, love, health & wealth for a life'.
Message from Nihu:
one late evening in October last year, i get a phone call, from a person i knew by a name, which i eventually learnt was an ID name .. The first thing that happened after the initial hellos and hi's was laughter, and more of it till the two of us realized we needed to talk ... we did .. !! and how? we never stopped talking for days after that ..
we were like two lovers, who couldnt get enough of each other.. parents were forgotten, her husband was ignored ..at times we would become like giggly teenagers, during others we would switch to mature conversations...
soon, Momma dear became a part of the trio ...!!sarhadey insaano ke liye hai ... fir bhi socho kitne fayde uthaye hai humne skype aur phone calls ke ..
she landed up on my birthday and surprised me..
she would make it a point to talk each morning after she woke up and each day before she went to bed..
talking to BB was like a daily rountine...
and then Lavu came along...
I still remember how all four of us talked all night one day .. taking quick naps but waking up to react instantly ..I miss those days.. and i hope we do it again .. with a real life Maan by her side, she only has reasons to smile..
I wish you all the happiness in the world ... Happy Birthday BB ... Miss you loads .. Thank You GHSP for giving me a home, a family and a world of Idiots we are proud of ...
love,
niha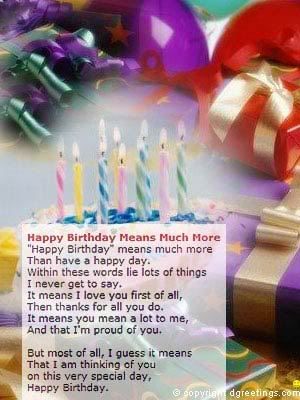 Message from Lavu:
Rev diii...
Sept 2010 - We met as mere strangers on the Idiots Thread...went on to make the first relatn widin the thread...I got an elder sister and u got a little sister...
Oct 2010 - Oct brought wid itslf the endless Skype calls and Chat among almost every member of the phamily...readin each odrs takes togther while on confrnz calls...late night discussions abt every possible track and anythin under da world made dis month a very memorable one...
Nov 2010
- First tym we talked over the fone...which lead to the endless telephone converstns between U,Me n Nihuu!!
All our office hours were made interstin due the skype chats we used to have...Miss dem now!!
Dec 2010
- Planning Nihus Birthday!!
Da way u very cleverly askd her fr her address and told me to write it dwn...sendin her the card with the msg frm da whole Idiot Phamily...Never endin Late Night Calls...Sleep - now wats dat?!
Widin a span of 4 months we had become so close dat we felt we hav knwn each odr fr years...
But Now...all of us r busy wid our life and work...yet we find tym to communicate sum way or da odr...
U dnt cum onto the thread any mor...aur apni lavu ko bhool gayi kya?!
... Miss ya like Loads!!!!
...we have been planning this and hope you come...hope you have a wonderful life
...
Where we may go...Whether we talk r nt...u wd alwas be my sweetest Elder Sister!!
May All ur wishes cum true...God Bless!!
Happy Happy Burthday Rev Di...Love ya Loadss!!!!
Loads of Luv,
Ur angel Little Sister...
Lavuu
Message from Shivani:
R Diii Happy Birthday
We all had met during the hot hot days of June and had a beautiful journey which began beautifully with Maaneet. I do not get to talk to you much as you disappeared completely without a trace
...but i know that you miss us as much as how much we all miss you...and we know you love us as much as we love you...
You are a beautiful woman Rev Di, always smiling, laughing and having others do the same around you. Frowning is never acceptable, only smiles and happiness is allowed. This is one of the best qualities about you, one of which I love the most...and have grown to love and respect.
I wish you a beautiful birthday...and I wish you and jiju have a beautiful time together I am sure you both have something amazing planned. Have fun, always smile...and always remember your litte shister Shivani...oh yea do drop in at the idiots once a in while, we all miss you and would love to see you once in while when you get the time to. Please take care of yourself, have a safe, fun, and healthy birthday Rev Di.
Happy Birthday once again, with loads of love, hugs and kisses
-Shivani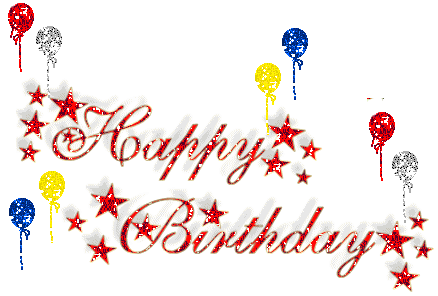 Message from Jess:
Dear Revzz
( Meri beautiful si beti
)
Wishing you a very Happy Birthday ...and many many more to come ...Hope you have a fabulous day and fantastic year ahead and may all your wishes come true ...lotsa hugs
Jes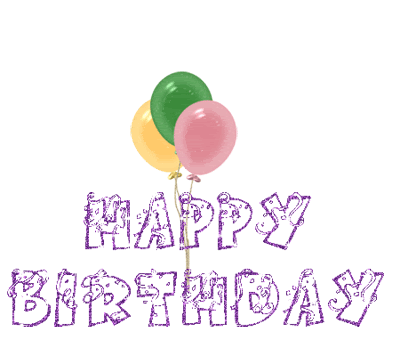 Message from Nags:
Dearest Rev...its been so long since we spoke...really miss having you on on the thread. I hope today brings you the world of happiness full of pure Joy!!


Ek dua mangte hai hum apne Khuda se,
Chahte hai aapki Khushi poore Imaan se,
Sub hasraten puri ho aapki aur
Aap Muskurayen Dilo Jaan se...Hamesha!!


Happy Birth Day!
With LOADS of LOVE,


Nags!!
Message from Nupsie:
May you achieve everything you desire in life. I wish you a very sweet and happy birthday. May you have an awesome life ahead. Enjoy your day. Happy birthday...love you...
Nupsie
Message from Kulu:
Rev
I have rarely come around such a sweet person like you. May you always be like this and all your wishes come true in future.
Many Manny happy returns of this day'..and you enjoy all your birthdays
Wishing you very very Happy Birthday''very very sweet and sour birthday wishes for sweet sweet Rev'''
Kulu
Message from dolphin, Nandu & Pooja:
Happy Birthday Rev!!!!