I guess I am the last one here to wish you belated happy birthday. For a change at least one person wished you belated birthday.
I am sorry vidz, I know I am suck. I knew your b'day since you have told me but I didn't know where to wish you. I barely log in on IF, I didn't even knew there is b'day post for ur b'day. I wanted to wish u the way you wished me on my b'day 12ish.
Anyways Belated Happy Birthday. I don't know where are you since you have decided not to tell me but wherever you are I hope you are happy and doing well. I miss you a lot and you mean lot to me. When you left, I was angry that why would you left but than I realized that you have your own responsibilities. I don't have more words since you know it's hard for me to express how I feel but I can at least tell you that I am feeling horrible and jerk for not able to wish on your b'day. I am ready to take any punishment for that. Hope you had a great b'day and Zarqa made your b'day rock.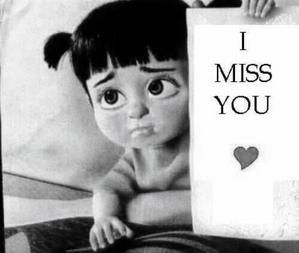 Edited by EmAsh - 17 May 2011 at 9:19am