PART 17...
The sun peaked in through the window sills and fell upon the two figures lying on the bed cuddled with each other, holding each other so tight as if not ready to let go of each other, their life depended on it. if they didn't hold each other they wont be able to breathe.
Outside the birds were chripping as in saying their prayers to God, thanking Him for blessing a new day in their life. Where as our sweet couple was in deep sleep with a sweet smile on their lips showing the satisfaction and security they feel by just a simple gesture of cuddled to each other n embracing the other in their aarms.
The sound of alarmwoke up Shilpa and she opened her green beautiful eyes to welcome a new day in their life. She took her mobile and turned off the mobile which went to snooze, she always loved this beautiful alarm tone to start a day with blessing of God.
She checked the time which was 6:00 am and looked at her left side to see the most beautiful sight ever in her life. Her love, her life, her best friend, her confidant "ARMAAN" sleeping peacefully with a sweet smile on his face just like a cute baby. She moved a bit up putting her weight on left hand and kept looking at Armaan, his face was so calm so satisfied as if nothing bad happened in his life.
She removed the hairs falling on his forhead aside and beging tracing her fingers on his cheeks, caressing them ever so lightly not to disturb his beauty sleep. Then she leaned down and gave him a kiss in his forehead which was filled with love, belonging and claim of him as hers.
Shilpa: [thinking in her mind] thank you so much Armaan for comingin my life, for accepting me and making me a part of your life, for giving me all those beautiful moments which I never imagined. Thank you for all Armaan'.thank you'She again kissed him lightly but this time on lips and went to restroom for her morning bath.
Armaan slowly opened his eyes adjusting them wid the sun light wich was filled in the room'making it completely bright wid golden color. He moved his hand on his right side to feel the warmth of his lady love, but felt cold sheets underneath his hand he looked towards the right direction n found it empty n assumed that either she is downstairs or in restroom, he sat up resting his head on the bed post and looked at the beautiful picture of theirs'adorning their room, it's the first thing he always wanted to see first in the morning'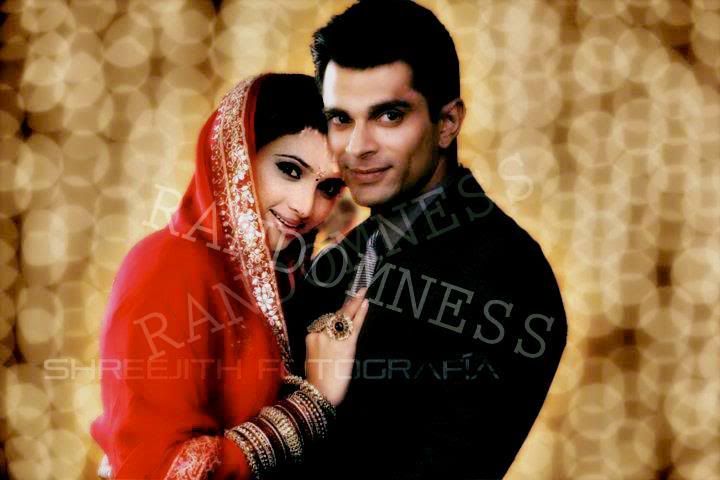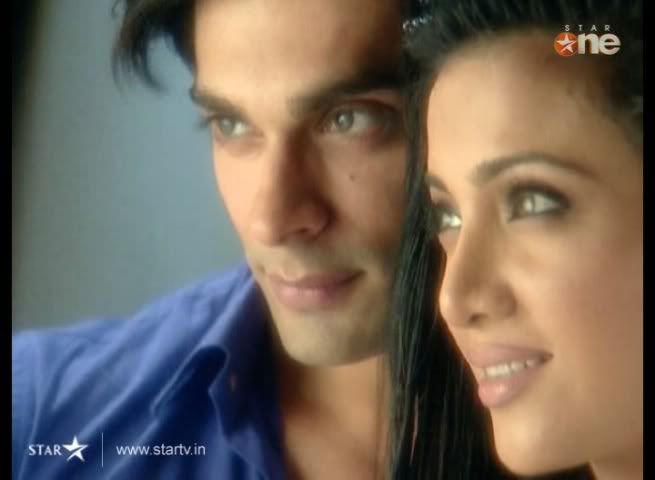 PS: credit of the pics goes to the KASH page on FB...

Armaan n Shilpa together n that's his wish and a life time commitment with himself to see the one n only person who changed his life completely..Armaan again got lost in the moments they shared after confessing their love'he was on cloud nine when Shilpa said she loved him too n when did he slept thinking all wat happened in the last 3 years and how he faced life and again stated looking at their pics lovingly'he was still adorning their pics when his trance was broken with the click open of the restroom door lock..
he look towards that direction n saw Shilpa coming out after a refreshing bath. She was clad in white colored towel covering her till mid thighs leaving her legs n shoulders bare'n was drying her hairs with the other one'she didn't saw that Armaan was awake n moved towards the wardrobe to get herself dressed in something comfortable as she was planning to took something delicious for Armaan'.
But Armaan couldn't hold the feeling when he saw her emerging out from the restroom after the shower she was just looking like a freshly bloomed flower..looking gorgeous in nothing also'she was a beauty goddesses for Armaan'whom he would like to worship all the time..
He got up from the bed n moved towards his Shona who was still unaware of Armaan being up..n was deciding wat to wear..Armaan slowly moved near her'n Shilpa felt his hot breath on her bare shoulders n flinch which Armaan loved the most'he moved her wet tendrils from her shoulders aside n moved closed to her'making her heart beating really fast'n Shilpa could bet that not only Armaan any one can hear them'he held her from her waist pulling her close to himself by putting his left arm around her'.he gave a gentle kiss on her shoulder making her wait in anticipation n began sucking the water droplets from her shoulders n moving up to her cheeks n then going down'his other hand was making imaginary patterns on her body'making her body feel warm n hot even after the icecold shower'.
He kissed her on the hollow b/w her shoulder n neck'sucking it n even bitting it a bit..he turned her towards him n begun kissing her upper chest'Shilpa also got into the moment n started ruffling his hairs n also tilted her head to give him better access'Armaan kissed her chest n then begun moving upwards leaving several trials of kisses he kissed her face leaving her lips'n Shilpa couldn't bear him teasing her soo much so she held his hairs tight in her grip n both looked at each other'Shilpa saw his lips after looking in his ocean blue eyes n put her lips on his kissing him fiercely..they were soo much into the moment that couldn't hear the ring of the mobile phone which was ringing continuously from last few minutes'n after few seconds the shrill sound of the phone ringing once again broke them after'both were breathing heavily..still holding wach other'Armaan looked in her eyes'kissed her on the nose'giving her a cute dimple smile..making her flush as well as smile on his antics n picking up her black T n blue tight fitted jeans move to change her clothes'
Armaan got the phone n saw an unkown number but as it was ringing from quite long tym picked it up'
Armaan: Hello..
But no one spoked'.it happended for few minutes but after that he put his phone down when it ringed again'Armaan was completely irritated now but picked up again n saw the same number'
Armaan: arey kaun hai'jisko call karna hai par baat nahin karni'
Voice on the other side: Good morning Dr.Armaan'
Armaan: hitler'.oh shit'.'he smacked himself mentally..' H'Hel'Hello Dr. Kirti'.Good morning ma'am'sorry woh mujhe laga koi aise hi tang kar raha hai'im sorry'
Dr.Kirti: its ok Dr. Armaan'.actually there was some network problem so probably u couldn't hear my voice'well I called to inform u that u and Dr. Shilpa have to come early today'as I want to know ur decision that what u thought about the offer given to u' and also there is an important announcement to be made...
Armaan: actually ma'am'I'm not sure what to do..
Dr.Kirti: its ok..take ur tym'discuss n just let me know''..
Armaan: yes ma'am
Putting his fone down he picked his towel moved to get freshed as ordered by his Shona who went to make something delicious for her hubby dear'
*************************
Armaan came out after few minutes...dressed in blue faded jeans...n black button up shirt...with its first two buttons open...showing his chiseled chest...n perfect abs...matching his dress with his princess...
he dried his hairs n moved out of the room...going down...to see wat his beautiful wife is making for him...when he entered the hall...the aura of the amazing n delicious allo parathas filled him n made his mouth watered...
he just couldnt wait to grab the parathas...n have them in his plate...n full his stomach...n specially when they are made by his shona..
he moved in the kitchen n saw Shilpa collecting plates..for arranging the table for them...he moved toward her n gave her a peck on her cheek...she didnt saw him as her back was facing making her startled...
but when she saw..it none other than her Armaan...she smiled sweetly to him n get back to his work..n Armaan put his chin on her shoulder giving her mild kisses in b/w...
Shilpa: Tch...Armaan kya kar raho ho...let me do work na..warna late ho jaega..
Armaan: 'making a puppy cute face...in the most innocent voice' mein ne tu kuch nahin kiya Shona...i was just loving my wife...
Shilpa: Armaan bohat badmash ho rahe ho tum...chalo sit..i'll serve u the breakfast...
Shilpa laid the plate in front of him with his favorite allu paratha..n a bowl of curd...along with tea...a habit which he adopted from one of his colleague of taking tea...
before Shilpa could go on her side of chair...Armaan pulled her towards him in his lap...n made her settle there..
Shilpa: Armaan kya kar rahe ho...i told u na we'll be late...agar tum isi tarah badmashi karte rahe...
Armaan: mein badmashi nahin kar raha...apni pyari si wife ke saath..breakfast karne laga hoon...
Shilpa: Aise... 'making weird face...but Armaan gave her a nod with the mischievous smile...'

now Shilpa also smiled blushing...n looking in his eyes with loads of luv...

both had their breakfast...giving each other bites...n taking sweet nothings...in b/w Armaan take his chance...n gave her a peck on her cheeks...sometimes bite lightly on her fingers..and sometimes..leaving a peck on her lips...
after having breakfast..n doing co-chi-cooing... they left for hospital...Armaan with a mind not to talk to his friends..as he was really angry for wat all they said...n Shilpa..ready to fill the gap between the friends...she knew Armaan say it or not...he really missed them...n just not giving them bhav..otherwise he is ready to embrace them in his arms...
parking the car in the Sanjeevani parking lot...both ARSH made their way inside...n greeting everyone morning...they entered the locker room...to see all the other gang members already present their...
Atul n Abhi were discussing with a file in their hand...
Muskaan n Rahul as usual..bickering n fighting over something...
Nikki and Anjali were busy in gossiping about something...
Sid, Jp and Jiggy...in their masti mood...n JP getting tips on how to impress his colleague nurse...
Tamanna now where to be seen...
n Ridhimaa...trying to find something in her locker...
they all stopped when Jiggy saw Armaan n Shilpa entering locker room...n wished him..
Jiggy: Morning Dr.Armaan n Dr.Shilpa..
ARSH: morning Jiggy...
all looked towards Armaan n Shilpa..hoping that they'll [ArSh] answer them if they wish...
Sid: Morning...how r u buddy... he said moving towards Armaan n giving him a side hug...
Armaan: Morning...im gud hw r u... returning the hug...
Sid: im great as u see... 'he said with a smile..n then turned towards Shilpa..' Morning Shilpa...or should i say..Morning bhabhi ji... 'he said with a sly smile..' making Shilpa go red...
Shilpa: morning Sid n Shilpa would be better... 'n giving him a angry look...but a fake one..n Armaan who was looking at them...smiled seeing Shilpa going all red...he just love it..'
Atul: Morning Armaan n Shilpa...
Atul wished Armaan and Shilpa thinking they might reply...but he was also aware of this fact..that whatever happened last night...is surely gonna earn them a bitter Armaan and Shilpa specially Armaan...who is not gonna give them any chance to say wat they want..
All stopped their work...when Atul wished them..waiting for the answer...n also meekly thinking of any chance being forgiven but also knowing that nothing is gonna be in their favor soon..
n that's what happened...Armaan didnt acknowledge them...n moved towards Shilpa...who was taking out things from her locker...but hearing Atul wishing them..she turned around...only to meet the eyes..waiting for Armaan...n his acceptance of their sorry...
when Atul looked in Shilpa's direction she gave a slight node...which was seen by all...n they knew..Shilpa is the only one who can help them...to get their Armaan back...
Armaan: Shilpa...kahan dekh rahi hoo...mein yahan ho..give me my lab coat Shona...
Armaan called out her name...seeing her looking towards others...he know she is really soft heart...n if they said sorry to her...she wont take a minute to forgive them...not thinking or anything back...or whatever they did to her...
Shilpa turned around hearing Armaan..n gave his lab coat n stethoscope to him...[thinking] they want Armaan back...they need him...they want their gang to be like it was before all the mishaps taken place...n i promise this to myself..that im surely gonna make them friends again...make Armaan forgive them...n ask for forgiveness also...because they were not the one who left him...he left without telling them...where he is gone...
her trail of thoughts broken by the announcement on the speaker.
"All the doctors are requested to report on the nurse station within 5 minutes..."
hearing the announcement all rushed towards their lockers...collected their stuff...n made their way towards the nurse station...better knowing not late...as Hitler is gonna kill them...
Nurse Station..
Dr. Keerti was already there waiting for the doctors to show up...n they were there in less then 5 minutes...
Dr. Keerti: Good Morning doctors...i hope u all r fine..well im here to make an announcement..next week all of u are going to Lonavla Sanjeevani Orphanage to check on the kids..n also visit a village after that...i was thinking to divide u all in 2 teams but the people of village need medications on time so i'll make sure..that u all complete ur work in orphanage soon n then go to village...ur duties will be take over by other temporary doctors from the other hospital...im i clear..
All: yes ma'am...
Dr. Keerti: Dr. Armaan n Dr. Shilpa 'she said turning towards them...i want to ask u both...what decision u took..u want to work here or planning to join back the London branch.
hearing this Shilpa looked at Armaan she was completely unaware about this...
Armaan: Ma'am we didnt decide yet..will let u know...but roughly saying...i would like to go back...
Hearing him all become sad...they didnt want Armaan to go away again...they want him back...with them...they have to manafoay him...
Dr. Keerti assigned them the duties...n the interns they had to mentor n left...
Shilpa: Armaan tum ne bataya nahin Dr. Shashank ne yahan kaam karne ki offer ki hai..
Armaan: arey shona he offered me last nite...aur mein bhool gaya..reason u r very well aware of that... 'he said with his eyes on others...looking at them in a bit anger...daring them to say a word against his love now...'
Shilpa: acha chalo koi baat nahin...will talk abt this later...abhi jao apni duty par warna Dr. Keerti dant de gi...n then rectal exam...
Armaan imagined himself doing rectal exam n giving her a quick peck on cheek n a quick bye...left from there...Ridhimaa...Sid...JP...Jiggy n Tammana also left...the only one standing there were Rahul..Muskaan..Abhi..Niki..Atul n Anjali...
Rahul: hi Shilpa...actually we wanna talk to u...
Shilpa gave a node encouraging them to go on...
Atul: woh Shilpa actually we wanna say sorry...hum ne kal jo bhi kaha..uske liye really sorry..
Niki: han Shilpa actually tum dono humesha saath thae..aur Armaan humse baat bhi nahin kar raha tha..isliye we flowed in emotion n anger...tu woh sab keh diya...
Anjali: really sorry Shilpa..
Abhi: yes Dr. Shilpa we were completely unaware of this fact that u guys were married..
Muski: sorry ghalti ho gaye...maaf kar do...
Shilpa looked towards them..they had their heads down...as someone is scolding them...she smiled at this...all looked towards her..n seeing her smile...they also smiled back not sure what's coming their way..
Shilpa: its ok guys...chill i know..u all said it because u were seeing Armaan with me 24x7 n want to spend time with him...i know u all miss him...but dont worry...i'll help u guys to manaofy Armaan...n i'll also make sure he accept u guys n behave like the way he do...coz i know..he misses u all...n wont take a minute to be back to u guys...
So mission mano Shilpa successful...but now...its time for mano Armaan Mallik...n the team leader is non other than his beautiful wife...Shilpa Armaan Mallik...
**********************************
Precap : Mission Manaofy Armaan...n ARSH moments on beach...

******************
ok guys...here is installment 1...
Installment 2 updated...
will update as soon as i get time...
***
finally installment 3 updated...n the part is complete...

im sorry for the delay...reason not any such..but my laziness of not completing it...

hope u like the part...

enjoy...n please do comment...

all the silent readers please do press the LIKE button...

as it encourage me to write more..

n for the pm's...add
anumeha_pm
in ur buddy list...
will be back soon...
take care..
anu...