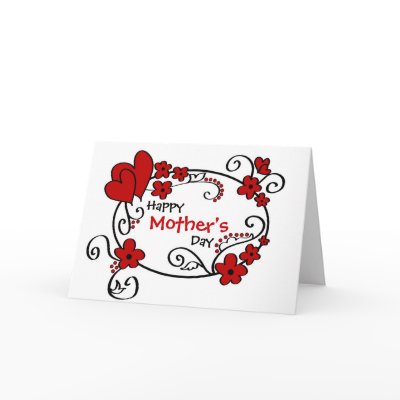 Hey all I'm here to wish you all a very very very HAPPY MOTHERS DAY.She is truly the best creature created by God.Its his gesture to convey the message to all of us of how much he loves us.So he created mother another form of love seems to me all she is filled with just Love and Care.God by himself couldn't get into the world to help us all out in our every single problem that we face in our daily life,when we are sad so to wipe our tears out,when we are upset to cheer us up,when we are in some trouble to advice us,when we achieve something to cherish us that as we are the best,when we do something wrong to correct us that too in a clam way,when we loose something to hug us and comfort us as nothing happened,when we get scared to hold us,to keep us safe and sound from every difficulty,so he couldn't do all this for every creature by himself, so he gifted all us with MOTHER who do all this what God wanted to do for us who cocoon us into her so easily and lovingly without any hesitation.
She never fails in bringing even a smile on our face.In every gestures of her is pure and divine love.She don't need to show us that how much she loves us,every act of her speak by themselves.Even a single line on our forehead she can't bear to see,she just can't bear anything wrong even touched us.She is the one who enlight our lives.She is the one who share everything of hers with us even her life.
Mom, I look at you
and see a walking miracle.
Your unfailing love without limit,
your ability to soothe my every hurt,
the way you are on duty, unselfishly,
every hour, every day,
makes me so grateful
that I am yours, and you are mine.
With open arms and open heart,
with enduring patience and inner strength,
you gave so much for me,
sometimes at your expense.
You are my teacher,
my comforter, my encourager,
appreciating all, forgiving all.
Sometimes I took you for granted, Mom,
but I don't now, and I never will again.
I know that everything I am today
relates to you and your loving care.
I gaze in wonder
as I watch you being you'
my miracle, my mother.
I would like to share something that just happened yesterday,otherwise my whole life is filled with her Love that I can't portray here,because if I even that won't be enough to praise this beautiful creature.
As yesterday we went for a shopping for my sister ab being a typical girl how could have I resisted myself from anything I liked a pair of sandals those matched my new dress,I asked for my size they said all sizes are present here we don't have any stock my mom was like you already have so many don't need to buy more.I was like no maa I wanna buy but she was against continuously refuging me and then finally I found my size 38 but so unfortunate of me found only a single piece it wasn't present in pair.I went again to sales woman asked her about she said again find yourself mam if its not here then we don't know the shop was in a mess completely.Around 25 minutes I kept searching around the whole shop at last I came to my family with a given up face and said them lets leave i couldn't find it and sat next to my mom.Then she got up she took the sandal from my hand,I said her its no use but she didn't even bothered and then vanished in a matter of few seconds.I kept blabbering to my dad and sister I liked couldn't get it this that bla bla bla.And then my goddess appeared infront of me with the pair of sandals ,holding in her hand,I just jumped in joy and asked her where you got them and she just smiled and said wasn't difficult at all.
True wasn't difficult at all!!! How could it be for a MOTHER ,she just couldn't bear to see her child upset.Although she was not in a favor to purchase them she should be happy and relaxed that good I don't find them so I will not buy them but NO!!! she got them by herself for me to make me happy even though she wasn't happy!!!!!!!
I truly wanted to hug her and cry that how could she do all this but then she was a mother she have got a heart of gold.
That's Mother at times she does thing which she don't want to but if it makes her child happy she will do that thousand times,to just see a smile on her face.She would go to any level just to bring happiness in our life as she is unknown to limits.
This was just a example that I shared here just to cherish my mom,to cherish her spirit.
Here I say come join hands with me just go hug her and kiss her and then just bluntly express How much you love her and what she means to us in our life.With out her our existence wouldn't be possible,and If possible then our survival wouldn't be possible.She is the most precious among all in our lives.
Thank her to bear so much of pain just to bring you in this world.She had to go allot just to give you birth.She trouble not only her life but everything just to get you.Then her journey doesn't end she brought you up in the best way ever,by sleepless nights,by killing her desire to get you a toy,by sleeping at wet and making you sleep at warm,by nurturing you by her blood,giving you a hand of strength,tongue of wisdom,eye for care and a heart to love...!!!!!!!Don't just hurt her by your cruel words that it was her duty,NO say it was our good fortune that we got you,we don't deserve anything but still we got you,how humble and kind god is that he gave me YOU...!!!!!!!!

How did you find the energy, Mom
To do all the things you did,
To be teacher, nurse and counselor
To me, when I was a kid.
How did you do it all, Mom,
Be a chauffeur, cook and friend,
Yet find time to be a playmate,
I just can't comprehend.
I see now it was love, Mom
That made you come whenever I'd call,
Your inexhaustible love, Mom
And I thank you for it all.


Think they are many who lost them who didn't got what I and YOU got,just think once there are still so many who crave for their mother love.Think before it too late,think before she remain only in your memories and you repent all your life.
Thank you all who read this,it was just way to cherish that beautiful lady who have given up her life just for us,so can't we even give her 2 minutes from our lives,we say we are busy wasn't she left everything when we use to cry,she will not to cry we just need to listen her unsaid words.She will never complain but I say don't even let her brain manipulate her heart.That is we her heart beats in us,we do so many things to make our heart happy,satisfy couldn't we do the same for her.

You let me know you love me
In so many different ways.
You make me feel important
With encouragement and praise.
You're always there when I need you
To comfort and to care.
I know I'm in your thoughts;
Your love follows me everywhere.
Thank you for all you've done
And given so generously.
I love you, my wonderful mother;
You're a heaven-sent blessing to me.


This goes as a request to please don't only love your mother but do express her too,she don't her act does but our acts are just to shallow infront of her but still it means a world to her...!!!!!!!!!
M is for the million things she gave me,
O means only that she's growing old,
Tis for the tears she shed to save me,
His for her heart of purest gold,
E is for her eyes, with love-light shining,
Rmeans right, and right she'll always be.

Put them all together, they spell "MOTHER"
A word that means the world to me.


Just want to share one more thing do also think about those Mothers who loose there children everyday in a form of blast or a rape,accident or carelessness,those who suicide or are forced to die in all the cases a women looses everything yet the world remain the same for others.As I would love to share this horrible incident that a man warned her wife not to give birth to a girl and if she does it won't be good.As if it was in her hand she gave birth to a beautiful girl,as soon that man knew he took the baby and put her in a pressure cooker put it on a stove ignited it left her to burn in fire.He burned that angel that too infront of a mother the incident took place infront of her eyes she went numb and then nothing spoke again.That man doesn't deserve to be called as a father so I didn't he was a devil.He killed her because she was a girl was he himself born by a man or was it a women?????He killed her brutally who tomorrow would bring a life into existence and also wo brought the life into existence...!!!!!!!!
Hope you all liked it do press the like button.So give your comments on it and I also want you to share just one incident of yours with your MOTHER as I did and just tell us how much you love her and she loves you,it could be anything will love to read.All those are also invited who lost their mom we can surely understand the void place in your life no one can ever fill that do share your views hows your life after with her.All mothers are invited to share their love for their children and what they meant to them.Here is a complete freedom of speech.
thank you all for your attention
Love you all
At the end I will only say I LOVE YOU MAA without you I wouldn't be anything,thank you for being in my life as my biggest strength,otherwise I would be a rock laying at the roadside,numb thanks for filling emotion into me and colors to my Life.Thank you for completing my life without it would be a body without its soul...!!!!!!!!!!
It's Mother's Day, Mom,
And I want you to know
I'll just love you more
Every year that I grow.
You're a wonderful mother;
You show that you care;
There's no better mom
On earth anywhere!
A salute goes to all mothers present out there including mine and my friends too three cheers for her to be the best mom in the world and shower all her Love onto us...!!!!!!!!
Aik arsay say mere maa nahi soyee
Aik bar kaha thaa mujhay dar lagta hai
HAPPY MOTHERS DAY TO ALLL!!!


Edited by muskaan_cute19 - 08 May 2011 at 11:43am