In gurukul
Prithvi,sam and varun were in classes..prithvi and varun both were listening the lecture attentively...but sam as usual was disinterested he makes a chit on which he wrote..''kya teacher hai..kitna pakau''..
He was in a masti mood..he throws it presumably so that prithvi or varun can get it..his target hits prithvi's shoulder..
Prithvi leered'and it disturbs varun also..who was sitting beside prithvi..
Varun-kya hua prithvi??[he asked in a very low voice]
Prithvi-pata nahi..ye chit peeche se aayi..
Sameer steadily chuckled..
When the teacher turned towards the classroom..he founds prithvi & varun talking and sameer smiling..he became furious..
Teacher-whats dis??stand up..show me..whtas written on this..
He snatches the chit from prithvi..& read all that was written on it..he shouted on them vigorously..
Prithvi-sir..let me clear..[he requested]
Teacher-I don't want any explanation..c'mon come with me..i'll take you to the principal office..and sameer and varun u bth also..
SCENE-10
All three were proceeding tentatively..
Their teacher left him in mr. dhanraj office..their was silence all over ni the room..no photographs ..nothing..
Mr. dhanraj was staring all of them..he finally breaks the silence..
Mr.dhanraj-to aap logo ko ab tak samajh nahi aaya ki discipline gurukul ka maan hai..anushasan ke bina koi bhi student gurukul ka koi matlab nahi..aap logo ne apni class mai disturbance create karke..na sirf apne balki apni class ke bhi 10 min waste kar diye..aapko time ki value ka nahi pata..guzra hua waqt kabhi vapas nahi aata..[he was sayin contemtously]
Prithvi-sir..we are really sorry for that..
All 3 of them apologized to him..
Mr.dhanraj-mafi'..nahi'.gurukul mai galit ki sirf saza hai..[he told them ruthlessly]
They all were shocked to hear that ..although they were apologizing for their mistake..then why mr. dhanraj is becoming so serious..
Mr.dhanraj-aap logo ki saza ye hai ..ki aaj raat ka khana aap logo ko nahi milega..
They all changed glances..
Sameer[in his mind]-kya..?? khana nahi milega..ek khana hi to hai..jo yaha ka acha hai..tune ye kya kia sam..[he was tensed]
Mr.dhanraj-ab aap log ja sakte hai..
They exit from the office..
SCENE-11
As soon as they came out from the office..prithvi burst out..
Prithvi-kya yaar sameer..tu bhi na..
Sameer-sry yaar'mai to bore ho raha tha..isliye mainevo chit bana di..i didn't knew ki itna bada lafda ha jayega..
Varun-ab ho gaya na..principle ke samne kya image ban gayi meri..
He moved towards the hall..he was upset..
Prithvi-lagta hai varun pareshan hai..
He changed his glance towards sameer..''aur tu..raat ka khaiyo mera sar''
Sameer-arre prithvi-..stop!!lagta hai. Ab mujhe hi kuch chakkar chalana padega..
In the mean time mayank came to him..
Mayank-arre sameer..kya hua..kuch kaha sir ne'
Sameer-kaha'punishment de daali..hume raat ka dinner nahi milega'
Mayank-oh no..ab tu kya karega..
Sameer-kuch to karma padega..vaise tu itni jaldi mai kaha jar aha hai..[he gives hard on his shoulder]
Mayank-vo actually'aaj sanghvis mansion mai grand party hone vali hai'vaha mere hometown se mera frnd aaya hua hai..bas usi se baat karne jar aha tha'
He check out the time..''chal yaar have to go'''bye..
Sameer[to himself]-acha'party'ab party hai to khana to hoga hi'[he rubs his hand]'
SCENE-12
Prithvi and varun both were sitting in the room..with empty faces..
Sameer enters in the roomhe has ropes in his hand..he had a smirk on his face..
Prithvi-ye sab kya hai sameer??[he asks blankly]
Varun-zaroor iski koi nayi planning hogi..tujhe khana nahi mila to ye rassiyya le aaya khane mai..[they both laughs]
Sameer-c'mon guys..tm bhi na..khana khaye bina bhal akoi so sakta hai..
Prithvi-ha to fir..ye ropes khani padengi kya hame..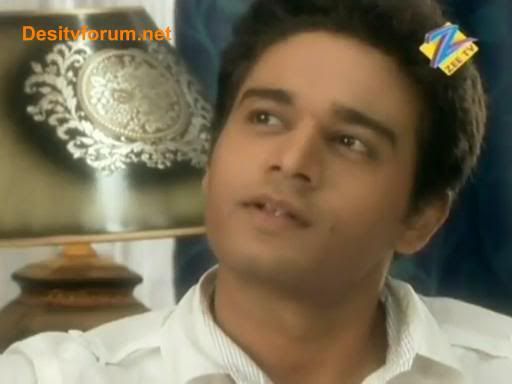 Sameer-no way..ye to sirf zariya hai khane tak pohochne ka..
Varun-itni raat ko khana kaha se layenge mere bhai..[he asks innocently]
Sameer-khana aayega nahi..hum khan eke paas jayenge..
Prithvi & varun were confused..but sam explained them everything that they will use that rope togo out of the campus..
Sameer-bas hum vaha jayenge..khana khayenge aur vapas aa jayenge..
Varun-super idea..sam
Prithvi-flop idea..[he sits on the bed]
Sameer-maan ja na yaar..dekh mere tummy se awwaze bhi aane lagi hai..
Varun-han yaar..mujhe bhi bohot zoro ki bhook lagi hai'
After convicing a lot prithvi agrees to go..they carefully switches off the lights'opens the window..ties the rope with corner of their bed for support & threw it down..one by one they shuddering slid down like a lameylamb..as they proceeded they found that guard sleeping on that gate..
Sam understood what he have to do..he climbed to the back wall..with the help of each other..and finally crossed that wall..now they were free to escape..all were panting..
SCENE-13
Prithvi-bach gaye..[in a panting voice]
varun-sach mai..thank god..
sameer-dekha maine kaha than a..nw lets enjoy the party..he starts running..
prithvi and varun wer also excited.
. SCENE-14
they reach sanghvi's house..it was lightened and decorated with different flowers and beautiful lights..
all three of dem was astonished to see that big house..
prithvi-arre sam..dis is huge..
sam-ya.u r rite..
varun-agar pakde gaye to..[he makes frightened face]
sam convinces them..
sam-tum dono darte bohot ho..
c'mon ab itni aaage aa hi gaye hai to darne ka kya matlab..chill..
''follow me''
Prithvi and varun starts following sameer..
Sameer was fearless..they were gradually moving towards the house..wen they sees a lady welcoming all the guests..
He changes glances..and with lot of happiness on his face..
Sameer-arre Mubarak ho..mubarak ho..
That lady was confuse as she doesn't know him..
Lady-ji aapko bhi..[with strange expression]
Prithvi & varun was frightened..
But sameer was very courageous..
Sam-arre apne mujhe nahi pehchana..
Lady-acha lagta hai aaplog karan ke friends hai..
Sameer[in his mind]-ye karan kaun hai..
Prithvi took a step forward..
''ji haa hum vahi hai''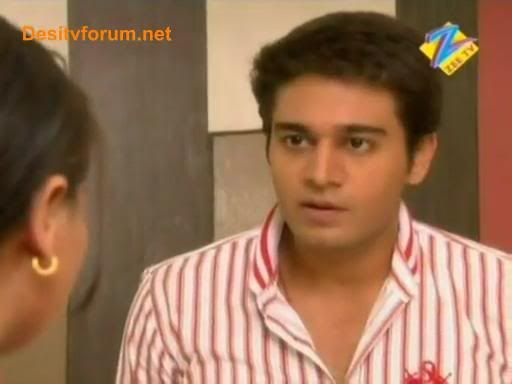 Lady-acha..maaf karna maine aapko pehchana nahi..mai avni ki bhabhi hu..
Now sameer again thinks who is avni..
Varun-koi baat nahi ho jata hai..
Bhabhi-welcome..pls cum inside..
All 3 of dem was delighted with her gesture..and moves inside..
SCENE-15
It was like a palace..dere was a dawn and dere was happiness all around..some people were enjoyin the party..some was standin near eatables and others were busy in talkin..
All 3 of dem sees each oder..
Sam-dekha guys maine kaha tha na..now enjoy the party..watsay??
Prithvi-dude..u r too good..
Varun-ab jaldi khana khate hai aur nikalte hai yaha se..
They all were headin towards the food stall..wen a lady was in gujrati saree with a big bindi on her forehead cumin towards the boys and scolds a servent..
Lady-ab ye basket kaun upar rakhkar aayega..??
Varun and prithvi starts takin food but sameer was still searchin for rasmalayi..
Sam[with himself]-rasmalyi kaha hogi..?
That lady saw him and she thoughts that sameer is a family member..
Lady-lo..deekra..tum yaha ho..acha suno ye falo ki tokri zara upar ke guest room mai rakh aao..
Sameer was expressionless..
Sam-aap mujhe keh rahi ho??
Lady-nahi tere bhoot se..arre bhai tujhse hi keh rahi hu'guest room to tujhe pata hi hai na..
Sameer was confused cuz if he says no den he will be caught that's why he agreed..
-PRECAP-
SAVNI AND VARNI'S MEETING..
P.S-i noe guys this was a short part..
bt i will soon upd the next part and in that i'll definately show my savni and varni meeting