\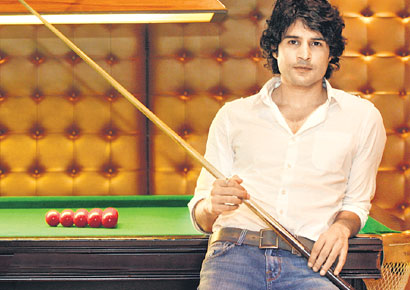 Actor Rajeev Khandelwal,
who became a household name with a TV show before moving on to films, is now back on the radar.
The actor disappeared from the scene
after his critically acclaimed big screen debut with Aamir.
But now Khandelwal is back
and with his bag full of assignments
to keep him busy
. Many felt that Khandelwal's absence was probably because he was out of work,
but he says that the truth is quite different
. In a candid chat with DNA, Khandelwal spills the beans on his almost three year's sabatical from B-town and other plans.
Talking about his upcoming film,
Khandelwal says, "My audience is waiting,
so here I am with Shaitan
, which will be followed by Sountrack,
Sach ka Saamana 2
on TV and more. I know it was bit of a long break but I was busy dating
and then got married,
which was a very important event of my life.
After that I got busy with season 1
of the TV show and shooting for a host of films that will be releasing back to back soon
. It's not like I was out of work but the reason I didn't sign films was because the ones that were offered to me lacked meat,"
he rues.
That brings us to the big question ' why is he not seen in more commercial films?
He says, "For me, the roles and story are of prime importance, the genre they fall in is immaterial.
The role has to be challenging.
Look at my debut film
' many felt it would be a dud but then I knew what I was in for." But Khandelwal reveals that he soon wants to turn director and more! "I want to write and visualise. I also want to direct soon because I love stories that are unique
. But let's see, as of today, I am busy with just acting,"
he says.
http://www.dnaindia.com/entertainment/report_i-want-to-be-a-director-rajeev-khandelwal_1541088

[ we are loving him in front of camera
]