ROUND4: Charades
RULES:
-We will be playing charades.
-members can post pics or hint (altogether 3 only)to give other signals for a name of a movie or song.
-giving hints give u 1 points.
-getting the right answer gets ur team 3 points.
- do not answer to a hint of ur own team member.
- If one gets the answer wrong, the points go to the member who proposed the hints.
example..
- name of a movie.
-Srk in it..
- screenshot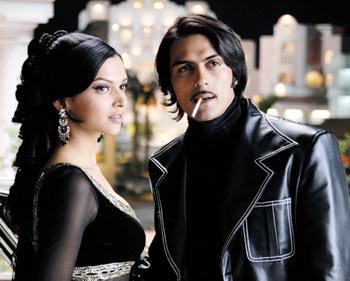 answer = om shanti om