Okay, to mein almost ubhargyi hu apne gusse se, to ab mein kuch comment karne ki stithi mein hu...
Firstly, the way you have modified Tere Liye is commendable!!!
Ritesh-Ananya (Hiten-Gauri)
one of the most good looking pair on and off screen
Coming to the story loved the was Nandini called Robindo BEASTY (as if it was modern version of Bigda Raees)
Robi ne Nandini ko chaata maara!!!!
(Hmmm bechari Mugz jab bhi Nandini banti hai Rajat se thapad khati hai)
Robi-Kuhu bonding!!!
My
Harshiya/TaAnu
kitne ache lagte hai sath me...
Especially Anupriya in this pic..I ust love her !!!!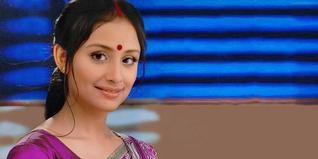 Then comes PRC line:
KOI BHI MERI NANDINI KO HAATH NHI LAGA SAKTA...
I love PRC and DV touch in your ff's!!!!
SR...Mugz in Red Saree...Robi being ultraromantic...
Aww...mere do do cutie pies...Best part story ka!!!!
Agar ye real me hota...toh...
(Ishhh Gutter Mind Activated!!!!)
TaAnu died!!!!
Robi-Nandu ke do chote chote bache!!!!
Ye Parth to Kajol ke sath add mein ata hai na?????
Update soon...