Originally posted by preet09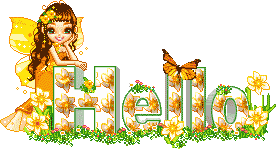 aayo sunayu

pyar ki ek kahani...
ek tha ladka...

ek thi VERTIKA deewani...




dekha...kaise flying kisses pe kisses de ja rahi hai...

vaise aaj madam ka b'day hai...!!! isiliye maine socha ke kyoun na aaj dil ki sari bhadas iss par nikal dun...!!!

ab vertika ka b'day hai...toh mere peetne ke chances bhi kamm hain...!!! hai na...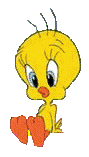 Its a nice feeling when you know that someone likes you, someone thinks about you, someone needs you; but it feels much better when you know that someone never ever forgets your birthday.










haan...toh aaj hum Vertika ke bare me kuch achhi aur baht sari buri batain karte hain...!!! kya hai na...saal me ek yehi toh din hota hai...jiss din na chahte hue bhi apne sab se pyare dost ko sar par bithana padta hai...

ab jab voh sar par baith hi gayi hai toh kyoun na hum kuch goship kar le...!!! vertika koun si sunnewali hai...vaise bhi voh toh sar par baithi hui hai na...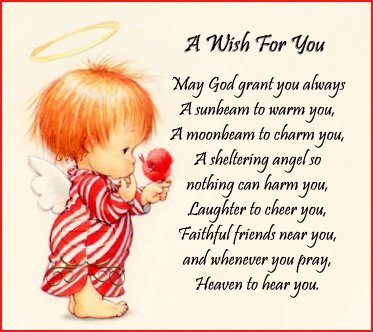 Friendship is about. bringing out the positive when everything seems negative...being accepted for who you are...being able to pick up right where you left off...sharing, talking, and laughing...Friendship is about us, and for that I'm grateful. And I hope you have the best birthday ever, friend...


toh goship yeh hai ke...madam pahle kisi se pyar karti thi...par ab kisi aur se pyar karti hai...!!! yakeen nahi aa raha hai na...par sach yehi hai...!!! pahle Rajeev se...ab in mahatma se...!!! arey...pic post kiya hai na maine...dekha nahi hai kya...??? jo aise mujhe ghur rahe ho...

par main toh baht khush hun...!!! pucho kyoun...

arey yaar...ek compititer kam ho gaya isiliye...!!! matlab Rajeev par ab sirf hum sab ka haq hai...!!! hai na...khushi ki baat...
toh bachha log...bajayo iss baat par tali...aur vertika ko dene do gali...
aur vertika tere liye yeh dress...pehn le...aur haan hum tere samne nahi hain...isiliye pose mat de...

My friend, on Your Birthday,

I Have So Many Wishes for You
I wish for you to have

people to love
people in your life
who will care about you
as much as I do
blue skies and clear days
exciting things to do
easy solutions to any problems
knowledge to make the right decisions
strength in your values

laughter and fun
goals to pursue
happiness in all that you do
My friend
I wish for you to have
beautiful experiences
each new day

as you follow
your dreams
andweyour friends
will stay with you
forever
!!

achha ab suniye meri kahani...!!! ab aap sab yeh soch rahe hoge ki yeh kambakhat Priya...Vertika ke kahani ke bich me khud ki kahani kyoun ghusha rahi hai...!!!

par tabhi toh aap vertika ke asli rup ko jan payoge...!!!ha ha ha...nahi samjhe...

main samjhati hun...!!! jab IF me main nayi thi...toh ek baht badi prob me phansh gayi thi...aur IF chodnewali thi tab...voh VERTIKA hi thi...jiss ki wajah se maine IF chodne ka dicission badla tha...!!! varna sayad mere IF join ke do mahine ke baad hi main IF hamesha ke liye chod deti...

aur agar main IF chod deti...toh batayiye...aap jaise dost mujhe milte kaise...aur mere pakayo fics aap sab ko padhne kaise milte...
!!! toh iss ke liye credit bhi vertika ko hi jata hai...!!! jiss ki wajah se maine IF nahi choda...
aur agar iss wajah se vertika ko kisi ko peetna hai...toh peet sakta hai...

A smile is a curve that sets everything
straight and wipes wrinkle away...hope u share a lots and receive
a lots 4 days 2 come
happy Birthday ...


ab gud bye ki bari...
kya hai na...maine vertika ke b'day party me...us ke favs Ranbir kapoor, Dipika padukon, Saharukh khan aur Rani mukharji ko invite kiya tha...!!! aur voh log aaye bhi the...par jaise hi voh sab ander janewale the unhone yeh dekha...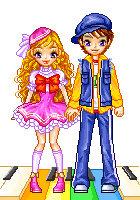 haan...haan aap sab ne sahi socha...

Vertika aur Abhya ko dance karte hue...yeh dekh kar sabhi bhaag gaye...!!! aap hi batayo...khoon kis ko pyara nahi hota...!!! khaash kar ke jab voh khoon aap ke khud ka ho toh...
Abhya ko toh dushron ka khoon pasand hain...par humain toh khud ka khoon pasand hai na...!!! humain pata hai voh vertika ko kuch nahi karega...lekin hamara kya...
isiliye main bhi unn sab ke sath bhaag rahi hun...kyoun ke main bhi blood donate me belive rakhti hun...!!! aur main nahi chahti ke koi mera khoon hot drink samjh kar peeye...aur voh bhi without straw...
ab vertika...tu tension na le...tu apna dance chalu rakh...main chali...
okay...okay...pyar ki kahani yehin par khatam ho gaya...chalo chalo...BYE ...!!! mujhe apne khoon ki raksha karni hai...
Luv Priya