Originally posted by zephyrr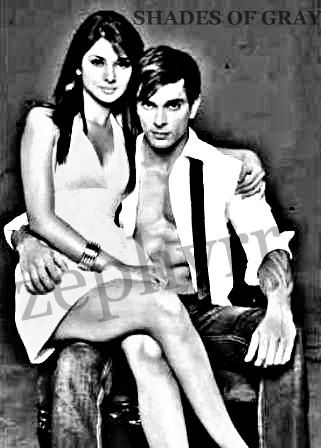 "Armaan! Where the hell were you?! Pichle do din sey gayab ho tum! Tumhe pata hai everyone was looking for you.. Everyone was so worried.. You weren't answering our calls.. You weren't at home!! You weren't with any of your friends! What the hell is going on.. Already tum itne dino se roz late aa rahe the.. Aur fir toh gayab hi ho gaye! And now you show up at my doorstep at one in the night!! What the hell is wrong with you!!"
That was Ms. Riddhima Gupta yelling at a certain Mr. Armaan Mallik as he stood at her door, his brows raised as she berated him continuously.. Only if she's let him speak, it could save her future possibilities of getting hypertension! Armaan however was sure that the way she stressed over everything and anything around her, was sure to land her up with an overworked heart.. And though she didn't care about it much.. He surely did.. Apart from that, he really needed to shut her up or he'd have to stand at the door for the rest of his life and he didn't want that.. It had been a stressful two days for him.. And he had come to her to seek solace.. Not to be shouted upon.. So he cut her in the middle as she continued to sing the laurels of his irresponsibility, "Riddhima!! Main kucch bolun?", he asked her holding her by both her shoulders as he led her in and shut the door behind himself..
Riddhima just looked at him with her mouth open, unable to believe the cheek of this guy.. It was true that she had been worried about him.. And she was glad to see him in a good state though he looked a little worried, but that didn't mean she'd invite him in at this time of the night! "Please boliye na Mr. Mallik! Andar toh apne aapko invite kar hi liya hai aapne!", she spoke sarcastically as he dropped himself on the couch, almost lying on it, the stress clear on his face..
Armaan just ignored her sharp comment and told her what he should have 10 min ago.. "Riddhima.. I am.. kind of.. In some trouble.. I kind of need help..", he stuttered, looking at her a little guiltily..
"Toh tumhari biwi ke paas jao na.. Yahan kyun aaye ho?.. Armaan its one in the night!..", she reminded him the unearthly hour at which he had decided to appear.. And though she was curious to know what was going on in his life, she didn't understand why he couldn't just go home..
"Riddhima main apni biwi ke paas nahi jaa sakta.. ", he told her, sighing, as he held his head in his hands.. The pounding was killing him..
But that answer of his had confused Riddhima royally, "Kyun?", she asked him, taking his hands off his face and asking him to look at her..
He looked at her reluctantly, then looked away.. His expressions hardened as he thought of the last few weeks and all that happened in his life in the last one year.. He felt rotten.. And he needed Riddhima.. He knew she was the only one who would understand him.. Besides, he had nowhere else to go.. Not yet.. As much as he had tried to keep this from her, now he would have to tell this to her.. Coz she wouldn't help him if she didn't know why she was helping him.. So he looked up at her, giving her a wary look before he spoke softly and very slowly.. "Kyunki ab who meri ex-biwi hai! And I don't think I am welcome in my own home anymore.. if i can call it my home at all anyway..", he added softly.. She heard him, saw him close his eyes as he said that, and just stood there next to him, too stunned to react, too shocked to even blink her eyes.. This couldn't be happening.. No this couldn't!
Are they havin an extramarital affair? Kay, now this is a wild guess, is armaan's wife Anjali??????????????????????????????????????????????????????
Love.