love of mother for a child can be compared with nothing in the world...it knows no laws, no rules just she pours out her endless love for her child who is everything to her.
mother,
the angel of my life whom i refer to as mother.
who has never left my side in times of need.
i am what she made me to be today...
LOVE U MAMMA...
HAPPY MOTHER'S DAY TO EVERY ONE OUT OUT THERE AND OF COURSE MY DEAR SWEET MOM.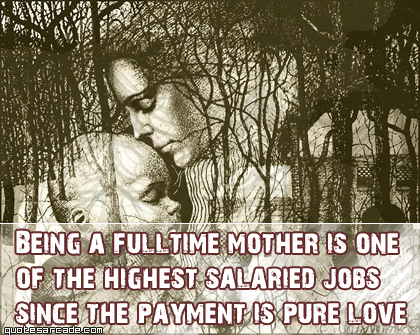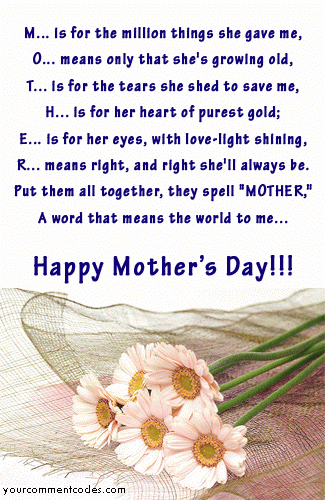 There is no love, like a mother's love,
no stronger bond on earth...
like the precious bond that comes from God,
to a mother, when she gives birth.

A mother's love is forever strong,
never changing for all time...
and when her children need her most,
a mother's love will shine.

God bless these special mothers,
God bless them every one...
for all the tears and heartache,
and for the special work they've done.

When her days on earth are over,
a mother's love lives on...
through many generations,
with God's blessings on each one.

Be thankful for our mothers,
for they love with a higher love...
from the power God has given,
and the strength from up above.
_JIM LEMMING.


Edited by mansi95 - 06 May 2011 at 9:47am