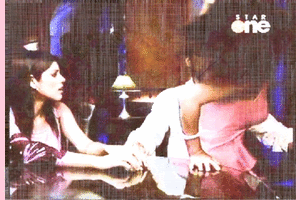 nikammi u made ths avi fr me...
yea i kno ths scene wen Tia harraasing ranveer fr being coochi coo wit d other gal(frget hr name)she ws so irritating!!eeewww
...khair hayye u made ths fr me!!!im on cloud 9!!!m using it!!
tia kissing ranveer!!!
i wud luv it if u make on the scene after dat,,,whr ranveer kissin tia fr d badla!!!hayye it ws hot!!!
,,bt after ur exams...ok!!
well ur update ws awsome,,,kafi siddhima-fied tha!!
hope u make more of tiara!!
bt nikammi i told u na frst cocntr8 on yr EGGJAMX!!plxxx