Dedicated to Kramin from Laxmi di
as you all would have understood by title itself
so lets celebrate the love of Kramin
let me explain for others who don't know who is Kramin...
Kra
ntilal (Pihu's young and dazing Mama ji) eternal love story with Swa
min
i di
thanks to aleena di who played perfect match makers in their love story
after lots of struggle,pain finally true love won
Mama's family accept their relationship so they got married in small temple
Okieesss No Bakwass more lets jump in SR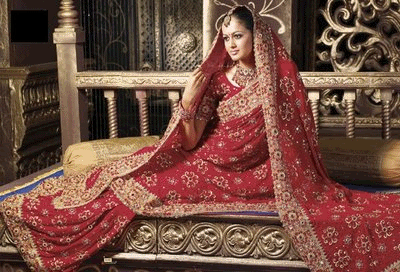 this is dress Swamini di was wearing for wedding and Mama with simple kurta
The room was decorated by me of course since i am in charge of SR
with simple roses petal and candles
Swamini di was waiting for Mama in room standing near window and she was nervous,excited with bit of curiosity don't know what will happen next.
Suddenly she heard some one coming so she went and sat on bed but when look up she got scared to see Mami then she said to di " i don't know that you and husband did this to me but i will accept to your relationship and please take care my Krantilal " after that she was about to go then di said " now he is mine not yours
" Mami left slowly crying from the room.
After few minutes Mama came in to room with books and note pad then he said to di " wait for few minutes i have to write a complain about these goons and that Avdhesh " then di got up from there and went near Mama and said " are they important than me ? " then she was about to go then he pulled her in to lap said " Never and for you anything."
then slowly kissed her forehead, then cheeks and was about to kiss her lips then she blushed and ran way near bed then Mama on music and played his favourite song Roop Mera Mastana
He came and sat beside her then slowly removed her ghunghat from head he was mesmerized by beauty and he holds her hand then kiss on it then said '' you are the most beautiful thing happen to me " and he kissed her on lips the simple sweets kiss turn in to passionate one and he kissed her nose tip then removed her nose ring next he moved to her fore head kissed her also removed her Maang tika then her earnings and necklace.
After removing all the jewels he slowly made to lay on bed then kissed her again while she was completely lost in him but when he started kissing her neck then she blushed and tried to run from there but he caught her pallu to stop then slowly wrap his arms around her and whispered in her " hum se kya sharmana " then she turned and hugged him.
He made her to lay on bed and kissed her whole face then kissed her lips and started their SR.
(that's it i can't be so besharm anymore
)
After their SR finished he sat on bed while she was sleeping and he was thinking how lucky he is that she came in to his life and he slowly wrap his arm around her waist then slept peacefully thinking about his new life.
She came to their room with Tea and he was sleeping so she went near her to wake up him then he woke up and kissed her fore head then said then "i love you and please don't leave me and you don't know how much Desire and Dewaange i have towards " then she hugged him and said " Never because we are together because I Was Made To Love You"