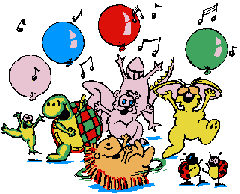 Ooohpsss I started the party already...
ok let me calm down and Welcome all my fellow SSBNians, Today (or even yesterday)
SSBN completed 100 Episodes
and with that i think its time pay our dues and Respects to the creatives, cast and crew of the Maginificent...
Sapno Se Bahre Naina
Team... and the way to do that you ask...
I say we Celebrate SSBN by paying respect to our
Fave Characters
Fave Actors

Fave Scenes
Fave Track so Far!
Lets Reminisce what is good about SSBN and share our Hopes for the future
And for those who are just here for the party,
Welcome to the SSBN forum
If you are not yet Familiar with SSBN, Here is a whistle stop tour with our...
Yes This is a Celebration of all Things SSBN but also we have the following things going on in the forum which you can participate in
such as the...
first Introduce themselves
then tell us what made you watch SSBN in the Begining.

As You all know we are a pretty small family and i think this is the time we should use to get to know each other for the future and here i would also like to encourage the Silent Members of the forum to speak up. It can be difficult trying to become part of a forum and i would like it for you to take this as an opportunity to speak out because as the Saying goes... The More the Merrier!!!
so guys apart from that i would also like you all to contribute with food here and now & whats a party without Antakshiree?
for those who would like to play along to the Antakshiree while enjoying the party i would like for you to simply play by stating...
Next Song (and then the song) in your comment!
and if thats not enough for you guys, then i suggest you keep your eyes and ears open because i have a few party surprises up my sleeve which i will be posting and to let you all know all about, when Ive updated a surprise i shall edit the title of the topic with its page number.
As you know this will be a week long affair for Dedicated solely to the SSBN cast, crew and Creatives!!!
so hey lets call in the dancers and get this party Kick Started!!!
xXx Bee