Maitree ji :D
A very very very happy birthday to you.
May god bless you and may you have the best of both worlds.
Hope you have great day with family and friends.
I know we are not able to interact much these days due to exam reasons and stuff, but really its a pleasure having you around.Not that I'm being sugary or something, but you really are a very sweet person and I love interacting with you.I love the way we have so much fun on KaJen AT, be it discussing KaJen or anything else.I love the DMG quiz and HP sessions with you and I love you for helping me out whenever I needed help.You know how poor I'm at IF using! LOL! I really dont know what more to say, except that I really miss being with you on AT and I hope those happy days will be back soon.I hope I get to spend more with you and get a chance to know you more.
So, have a great birthday!
Loads of Love and wishes
- Husna a.ka. HH
(I LOVE you for giving me this name!)


What's cute and talented , sweet and naughty?
Why its our very own li'l Maitree
Happy Birthday Maitu
This girl i tell you, she'll melt me with her nicknames for me, she'll wow us all with her awesome writing skills, she'll be whining abt her tuitions yet make sure she is full on excited in the AT , and she'll make sure you dance to her tunes cos she is so damn sweet abt it
Chota packet bada talent hai yeh
And today's your birthday so here's shouting out a VERY VERY FUN FILLED AND HAPPY BIRTHDAY TO YOU!
Khoob party karna, aaj padhai bhool ja
MAy you be blessed with all the good things in life and may you do the very best ahead, crucial times ahead in life na? :)
Keep your spark and smile alive at all times and once again, Lots of love for the day and always,
*Hugs*,
Ishi

HAPPY BIRTHDAY DI!!!!
HEYAAA DIII!!!! HAPPY BIRTHDAY...HOPE YOU ENJOYING YOUR BIRTHDAY...AND OF COURSE YOU SHOULD AS IT'S YOUR BIRTHDAY!!!! AND I AM SOOO HAPPY TODAY...YOU ARE THE MOST JAANUEST FRIEND EVER THOUGH WE TALK ON THE AT ONLY AND HAVE NEVER CHATTED PERSONALLY STILL I FEEL AS IF YOU ARE VERY CLOSE TO ME...I KNOW IT SOUNDS SILLY :p
AND EVERYONE KNOWS THAT YOU WRITE AWESOMELY AND I LOVE YOU FF TOO MUCH...
FOR ENTERTAINING US WITH SUCH A GREAT FF. WELL NOW ENOUGH OF YOUR FF IT'S YOUR BIRTHDAY...AND I AM TALKING ABOUT YOUR FF!!!
WE ALL KNOW HOW MUCH YOU LOVE KAJEN SO HERE SMALL GIFT FOR YOU
I JUST WISH THAT THIS BE YOUR BEST BIRTHDAY AND IT HAS TO BE AS THIS TIME I AM WISHING YOU...HHEHEEHEHEEHEHE
LOL...JUST KIDDING...!!!!
SO NOW THAT'S ENOUGH OF MY BAKWASS NOW LET'S CUT THE CAKE...
i didn't knew your favorite cake...so i got a chocolate cake , as it's my favorite :p:p:p
SO ONCE AGAIN DI...MANY MANY MANY MANY MANY...RAISED TO INFINITY HAPPY RETURNS OD THE DAY...OR SHOULD I SAY HAPPY KAJEN B'DAY :D
A birthday means a moment to share
A birthday means a moment to care

For a birthday is a special day
That comes just once in one year's way

For a birthday is a day of hope
When you don't mix your wishes with mope

And you learn to count the joys it has brought
And all life's lessons you were taught

And today dear it is your birthday too
So that's why I'm sending for you

Brilliant thoughts with you to share
Your very special day because I care.

Happy Birthday! ! !
so once again happy birthday
love ya
enjoy
mehak

Happpy Birthdayy Maitree!
May God bless you with lots of love, happiness & success. Hope you have a fabulous day and an even more lovely year ahead! Eat lotsa birthday cake and partyy hard! And ofcourse, keep lovin KaJen ;) Muahh!
Lots of love and best wishes,

Preeti_285

Happy Biirfdaii Babe <3..Mwwaahh <3.. Wishin Yuw Many Many Many Success And Happiness In The World.. Many Many Happy Returns Of The Daii <3 Hope Yuw Have An Awesome Day <3 Love Yuw Loadss <3 xx

Rabia

HAPPY BIRTHDAY MAITREE<3333333

Happy Birthday 2 U Happy Birthday 2 U Happy Birthday Dear Maitree<333 Happy Birthday 2 U!!! *Me clapping*
Hey Miss.Maitree!! I hope you have a blast on ur special day and hope that all ur wishes come true on this day that is all about you!! Ur an amazing friend and we have a lot in common like we both like DDLJ<33 SRK-Kajol-Abhiya&Kajen<33 he he and not only that but ur an amazing writer as well and I LOVERS UR FF/OS!!!!!! I better keep this short before it get's any longer :| but I just want to say that ILY<3333 and may god bless u always!!!
ILY<33333 Tashu :)
P.S. I have a gift but u will have to wait for it cause it's not done yet and I'm still working on it :| but u will get it soon I promise!!!!

Hey Maitree
Wish you a very very
Happy Bday
! May you get all that u desire. I, by far, know you as a writer and that u r such a pro at it. M glad I came across your work.. M sure you have a long way to go .
On this special day, I pray all the darkness sheds off from your life and u are surrounded by brightness and happiness all over.
Have fun .. and Enjoy the day coz its YOUR day!
Love

Vini

Happy Birthday Shona Moitree Baby! Ami dua kori je eh din tumar jeno onek special hue! Ajke tumar jeno onek important din. Ajke toh tumi 15 huila! Toh party kobe?
s
Sorry Ami onek kichu plan korselam, kintu amar stupid exams er karuneh in time huilo na! Expect a very special but belated gift coming up from me!
LOVE YOU,
Tumar boro bon,
Ashu

Hey Maitreee
Happy birthday sweetheart ! I dont need to put it in words how much ILY and adore you !
You are an amazing friend and so caring !
You have always been there as a buddy and otherwise aswell , to appreciate and encourage me.
I feel really glad and proud that you are a part of my life and I just hope we always be the friends we are.
You are a very jovial and fun loving person and thats what I have always loved about you, I hope you always stay like that !
I hope this birthday brings tons of joy and loads of success and health to you, and you get all you wish for and all that you deserve and much more !
Thanks a ton for loving me so much Maitreee
Have fun party hard and save me some cake
Loads and loads of love
Anku

hey MAITZZ
wishing u a very HAPPY BIRTHDAY and a prosperous year ahead:).
i hope u get success n happiness in your life.
i wish all ur dreams came true

you r a very sweet girl.

and u have so many talents,u r an awesome writer n a wonderful siggy maker.
keep up ur great work.
may god bless.

enjoy your b'day n keep smiling :)
luvv

PREETI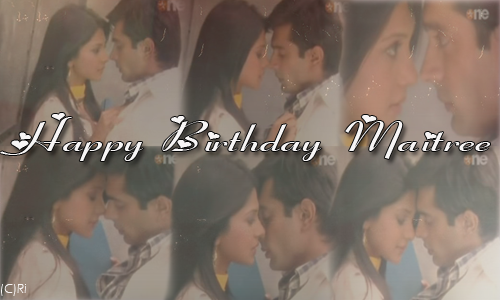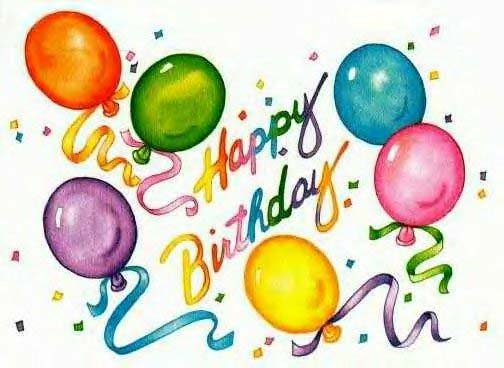 Dress 4 bday Girl
Accessories
Flowers
Once again have an awesome Bday sweetie
wish u have the best day filled with love
wish all ur dreams come true
wish ya get all the things that u wanted
have fun
love ya lots
Muahhh
Xxx
Sanya

Happy Birthday to you..Happy Birthday to you..Happy Birthday Happy Birthday to you..Hmmm so today my Maitru finally turns 15 and both of us have a common age for say 4 months..LOL..You're an amazing girl Maitru and trust me I love you and I mean it trust me..When we first met in the KaJen Thread..I always thought of you like a fellow KaJenian..Nothing more nothing less.And then you went gayab from I-F..I didn't really mind your absense..But I have to admit one thing..We hit it off from the very 1st conversation.One day I saw your amazing comment on my OS and trust me Maitru I felt so touched..Being an amazing human being you are you cared about me and I realised such an angel you were..And the next day I found you on the KaJen Thread.Not wasting any time I wrote a pyaar bhara 'HEYLO'.And then both of us know what happened na..I love how you pester me to edit my 'reserves' in your FF..and then you reply to my comment so nicely that you make me smile..I love you Maitru..You're the sweetest girl I have ever met..and I miss talking to you since I've shiftd and this freakking time difference irritates me ALOT..Stay like this..and I hope you meet KSG once.Muah..And hey I got a chotu sa gift for you..
They are obviously not made by me..I am not so multitalented like you who makes Sigs and writes FF's..Last but not the least I hope we remain friends like this and I hope our friendship grows stronger..
P.S Dun forget you're an imp person in my life :)
P.S Check my dabba :)
Trishu