Originally posted by CandYlicious_SG
From CandYlicious_SG


Hey my Fairuuu..!!!!!!!!!!!!
Canduuu
Aaahhh..!!! What to say about fairy..??
Actually i become speechless when i start describing her..
Aww how sweet of you Cumi
She is the sorta gal who came into my life like a FAIRY and changed my world forever,,..!!
Aww SS same here
you are the most sweetest sister ever
M sooo sooo thankful to IF and ofcourse MJHT forum which gave Candy her FAIRY,..!!
Me tooo cause I finally met my true SS and wish we remain like this Forever <3
I was a gal who never got true friends in my life..
But dunno what GOOD deed did i commit that God gifted me such a friend like Fairy..!!
and am thankful to God that I finally got such true and lovely friends like you
My attachment to Fairy can tell u how much i was attached to Gunajn..!
That is sooo true
Cuz Fairy is an EXACT copy of Gunjan.!!
Aww thanks SS
but you are the Gunjan for all of us
Whenever she speaks i feel that its Gunjan..
Soft, caring, polite, sensitive, loving, PURE, innocent, sincere, faithful and all attributes fall short for her..!
In short, she is the sorta friend, which everyone should have..!!
SS you made me smile
but I shall be the one saying that people should should make friends like you and am truly lucky to have you as my SS
Whenever m low she is like a medicine for my EBness..
Always makes me smile..
Encourages me when m doubtful about doing something..
She is like a shadow for me... Following me everywhere..
Fairy u are really really special for me...
I wonder hpw was i alive without you..!!
me too
I consider myself very lucky to have you in my life
I hope you always remain by my side forever


Acha now a little description..
Fairy is a HUGGGE Gunjan fan and a HUUUGE SaJan fan..!!
She prefers soft stories which explains her personality..
In short MY faory is ONE IN A MILLION..!!!
That is a perfect description for you SS
and thank you shooo much for all these beautiful wishes


Acha fairuuu here are some gifts for you hope u like them..!!

Here is Gunjan wishing you..!
Say hi..!!!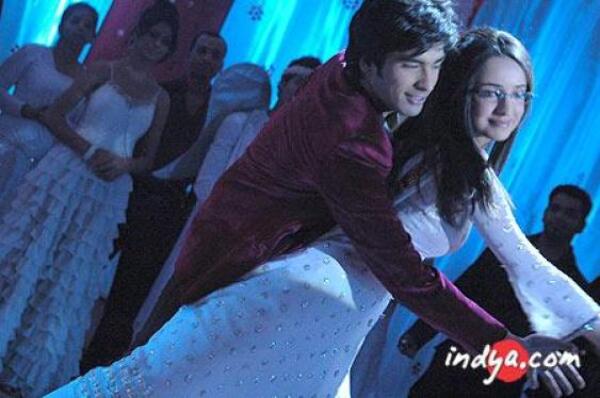 Have a BLAST in ur birthdayy fairuu..!!
Mwaaah!!!! (msn waala kiss
) Love you sooo much fairuuu..!!!!
May u have many many moree..!!!


From ur Canduu..!!!



OMGGG candu all the gifts were Xtremely Sweeet
and you posted all of my fav pics of SG
GOsh they luk heavenly in KJ dance pic
and Gunjanz intro scene
aww the cards were adorable and lovely
Thank you sooo much Cumiii
love you sooo much Sister


Edited by -BlueFairy- - 20 May 2011 at 4:05am