The Vampire Diaries Casting for Mr. and Mrs. Gilbert
The Vampire Diaries is about to make like The Little Mermaid. Why will this CW smash take viewers under the sea? In order to relive the event that changed Elena and Jeremy's lives forever.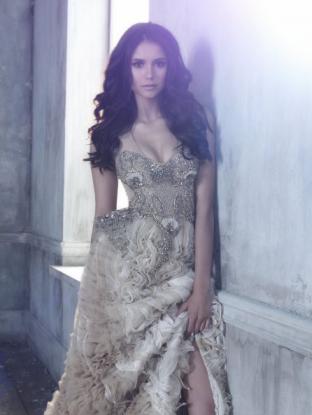 According to the latest E! Spoiler Chat, producers are casting for actors to come on board as Grayson and Miranda Gilbert - Elena's adopted parents, who raised her as their own after John Gilbert took girlfriend Isobel to his brother's for delivery assistance - and there's a twist:
The guest stars will be required to take scuba lessons, which likely means we'll be taken back to the car accident off the bridge that took Grayson and Miranda's lives and which, unbeknownst to Elena at the time, represented the first contact between Stefan and his future love.
The Vampire Diaries returns with a new episode on March 15, an installment that will flash a lot further back into the lives of these beloved characters. Are you ready to travel to 1912?