Haii...MAANEETians...kya haal hai ??? I was just watching this song & thinking ki humare HOTTT jodi kab HOSH GAWAYENGE PYAAR MEIN...
...Want something like this on MAANEET in GHSP...WHEN...V r all getting so Despo or is it only me...
...Geet Maan ko deewana bana...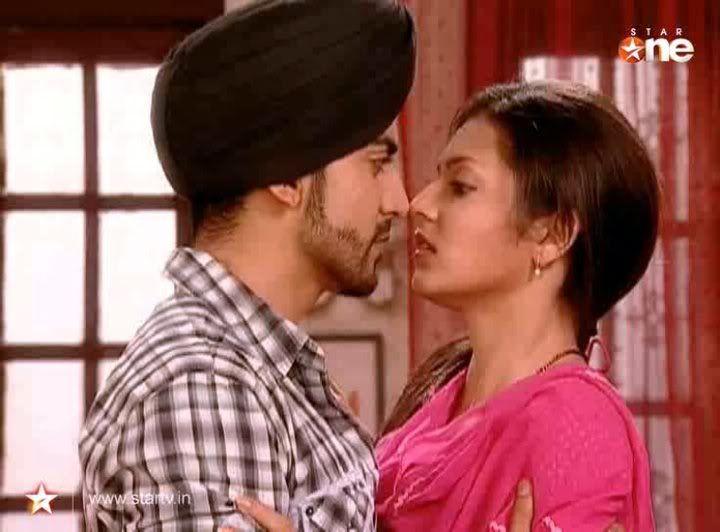 DO watch at 4:09...Can v atleast get a kiss like that ??? that wud b good enuf since they r never gonna show a lip-lock...so what say the KISS 4:09 will do ...
This song is from the movie KHILADI...So what say ?? Like it then press like..do u have any other passionate song in mind then please do share...
dekha teri mast nigahon mai
nasha hai ada hai mohabbat hai
aja tujhe bahon mai le lo mai
roop ye gazab hai qayamat hai
dhadkane tez ho jane do
pyar main hosh kho jaane do

dekha teri mast nigahon mai
nasha hai ada hai mohabbat hai

dekha teri mast nigahon mai
nasha hai ada hai mohabbat hai

yeh hushno aur yah mastiya
chaane lagi hai madhhoshiya
uff do dilo ki saaj par
gane lagi hai kamoshiya
apni julfon ki khusbu ura
aur mujhko deewana bana

dekha teri mast nigahon mai
nasha hai ada hai mohabbat hai

dekha teri mast nigahon mai
nasha hai ada hai mohabbat hai

ruswaiyon se darta hai maan
acha nahi deewanapan
tune mujhe kyon chu liya
kaap utha mera badan

yo na dekho mujhe o sanam
darmagane lagi hai kadam

dekha teri mast nigahon mai
sauk hain gazab ki shararat hai
kaise teri bahon main auo mai
roop yeh sharam ki amanat hai
pyar yoon na jatao sanam
sharm ati hai jao sanam

dekha teri mast nigahon mai
sauk hain gazab ki shararat hai

dekha teri mast nigahon mai
sauk hain gazab ki shararat hai


Edited by Absoluv - 03 May 2011 at 12:06pm