Originally posted by FORAM123
"DLMH...The Mahabharat Way!"
Friends, we are celebrating the century of Dhondh Legi Manzil Humien..DLMH being a political drama, here we are going to discuss politics and politician. Aisa bhi kabhi hua hai ke we talk about politics and we don't remember "MAHABHARAT". It is the "EPIC" that taught us about politics, actually made people aware of the word politics or say "RAJNEETI". Guys what is politics or rajneeti all about, in a simple language it is the "neeti" ie, methods, tactics, policies to rule i.e " raj" and one who does this, is a politician. MAHABHARAT, also reminds us that it is a game, never ending game of politics. Today, in Kaliyug...politics is bitten by the snake, snakes of corruption, greed, jealousy and hatred. Today words remain the same but meaning has changed. Loyalty should be prevails with the one who rules or say to the "Dynasty", and not with the country; the one which is not with you is against you. If truth is against the 'power' then it is not truth anymore. The importance of money is so increased that, politician wants to buy everyone within its reach, to have power...
We are having here, in DLMH' a saga of a political Dynasty and different genre of politician, We'll also discuss who has potential to become successful politician in future, or how politics will force to change not only the situation but person also, before that have a look at the summary of Characters: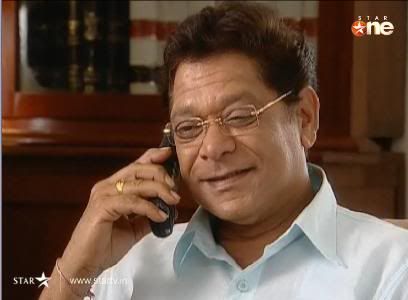 Nityanand Tiwari...A king..more precisely, a retiring king, say 'Dhutarashtra' He is senior and experienced yet shrewd, manipulative and a dictator. No, he is not blind but his 'ego' has blindfolded him completely. In this process, he can't see that he is hurting his own family whom he claims to love very much. What he has to do is to find his successor and left the game, but yeh 'satta' ka moh hai ki chuta hi nahi. Whom Nityanand will choose as his heir?
Alka...Daughter of Nityanand Tiwari. A princess, destined to be the Queen! Born to rule, she is a woman in command and possess the power to take decision and fulfill it. She resembles with 'Arjun' specially Arjun's pride, She also has the pride of being 'Tiwari'. She is a fighter and she can fight with anyone to get her rights or whatever she thinks belongs to her rights. She is not disillusioned from the world.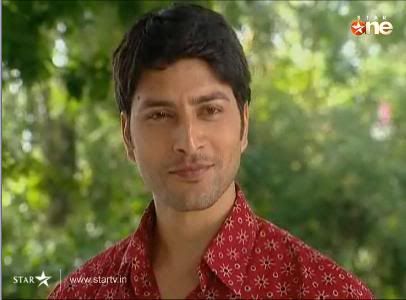 Chander...A gem of a person...A saarathi, he is the chosen one who will lead the winner to the path of victory, born to serve, serve to those who are poor, in need, with his honest and helpful nature. This will earn him love and trust of the people. He is simple, honest and believes in 'Satya Mev Jayate' And he can go to any level to protect truth, doesn't even care for his own life...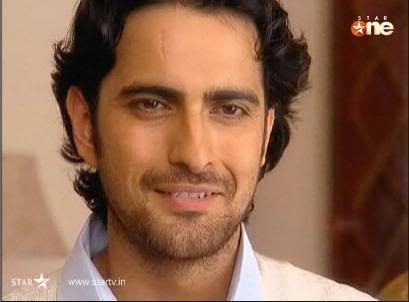 Abhishek...Son of Mr. Tiwari.He's the crown prince'but not as spoilt as "Duryodhan"'born to be a looser, but it's not his fault...he is victim of destiny.Though he born with silver spoon, he don't have the decision power...a puppet in true sense! His lovelife is shattered, but he is not able to put the pieces together. Will his impulsiveness going to make him eventually someone like Duryodhan'??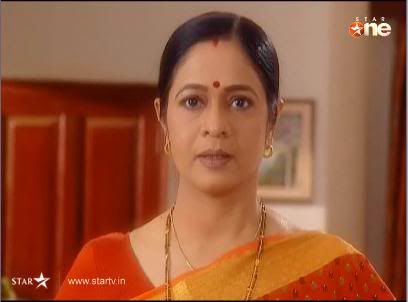 Savitri, somewhat like 'Kunti'. She is a mother with the past, wife of Nityanand Tiwari, but she hasn't blindfolded herself like "Gandhari". On the Contrary she is vigilant, sharp and determined .While keeping herself within the limitation of wife, She is a good mother who always take their children's side.Can Savitri prevent Nityanand from hurting his own children...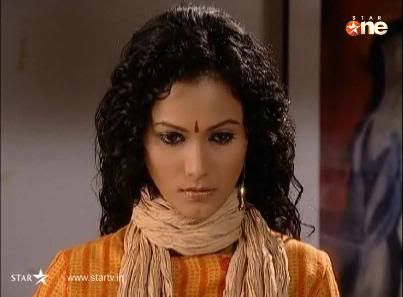 Aarati...A soldier, a victimized by her own fate, she reminds us of Karna...deserving yet neglected! Her past is yet to unfold. We can see her pain through her eyes. She is willed to change her destiny and the direction of the game also. She is in the opposition to Nityanand Tiwari, She has her own style of playing game. What she is up to?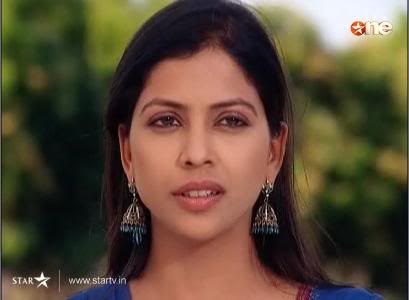 Nandini...A simple and innocent girl, a loyal lover as "Subhadra"...who is miles away from this so called 'rajneeti', who loves her middle class values but keeps high morale, whose each and every dream was become true when Abhishek secretly marries her, par sapane kaha sach hote hain...
Kehte hai ke samay kissi keliye rukta nehi...these people, unaware of the fact that they are just pawns in the hands of destiny! Aur 'rajneeti main faisle sahi ya galat nahi hote, Unka kam toh bas maqsad pura karana hota hai'...and this maqsad is to have power, the ultimate power.In the race to gain power some will be the winners, some will face failure,few will kip down and new players will take over the game...
Alka and Chander are companion, best friends in true sense, in this journey. Alka 's journey towards power was not planned. It was a quest of justice for two lovers, and her saarathi was her childhood friend, "Chander". It is said that in the war "GOD" himself become the "saarathi", no we are not comparing Chander with the "ALMIGHTY"!! . Being a common and simple man he lacks tactics or should we say 'lila's' and above all "THE BRAHMASTRA", i.e. surname, which would have given him the ultimate power otherwise. He is shukla and not tiwari. For Alka and Chander, this quest is not meant only to gain power but to reach towards each other's feeling, trust and of course love. GOD has enlightened the path of Arjun. In present, Can Chander do that task, and guide Alka to her "Manzil". or he himself driven by destiny, changing his path...we don't know! But table may turn n circumstances may force him to become the senapati instead'that is too of the other front! Can Chander and Alka still find their manzil? Kya unki mazil ek hogi, kya woh us manzil par saath honge...ya they will remain like "Humsafar mein toh hain, Humsafar hain nehi"...
Can Nandini be a politician in such situation? If someone asked me this question few days back I would said no, she can't. But now she is like a wounded tigress,"Draupadi" a woman whose honor is stripped in the party. When the pride of a women is hurt, she never forgets! Being Nandini a politician doesn't mean that she will stand for election, no, but she can have that power in the Tiwari's house being their Daughter in law. As Abhishek and savitri on her side, it's not difficult to gain the power, But for this she has to play her game very carefully, she has to chose right partner for that. Who can be that partner? Is it goin to be Aarti or can it be Jaywardhan also?...only time will tell...Nandini has every potential to become a real threat to NNT!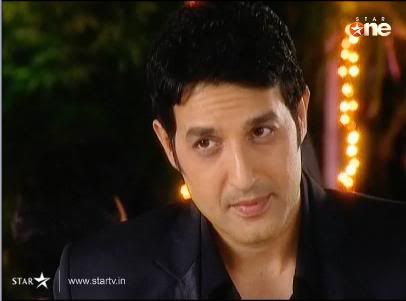 Jaiwaradhan, is he a demon in disguise? He is a charmer, and this makes him be different from others, interesting to watch. Now what should I call him, Shakuni, no way...An industrialist, who is having legacy to follow, standards to maintain, and wishes to build an empire more greater than his ancestor had. He is quick and confident, gifted with a magnificent personality...a perfect 'go-getter'!! He's today's man...Kaliyug ka Inshaan! He can not only change the rule of the game, but change the game itself...He himself is in the game and watching others how they are playing. Only Jaiwardhan can make NNT to taste his own medicine, But being a sailor of the same boat why he do that? Simple, to save his own interest!
Aarti, who seems like a storm, and no one have predicted her! In Mahabharata Karna was, a victim of misfortune...but he also was born to be a winner. As he born with "The Shield". so no one could harm him but he took it off to keep his 'generosity' intact. But Aarati is not as generous as Karna. Soon her pain will turn into vengeance as we can see the flames of rivalry between her and Alka. She is here to avenge something and for that she wants Chander to be on her side. Chander can be the " Brahmashtra" for Aarti. Is Chander only the reason for rivalry between Alka and Aarati or there is something else? Can aarati proves herself better strategists than Nityanandji by making Chander to speak her language..?
One more time destiny has toss the dice in the air, Lets see that these people will succumb to their 'kismat' or make their destiny to bow down on their feet by their 'karma' (deeds)...So Who is going to win this game? The Game of corruption, manipulation and emotion...
Guys, if you want to have answers of all this question, do not forget to watch Doondh legi Manzil humein...Let's celebrate!!!!!!!!!!
P.S: I wouldn't able to write this story, if ANKIA didn't help and encourage me. Ankita, you are a gem of a friend, thanks for everything
I liked where u mentioned about nandu...what she should do n how...i must say u have good knowledge about all characters