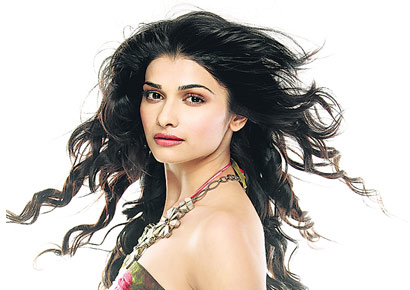 Prachi Desai
DNA
The latest victim of cyber crime seems to be actress Prachi Desai,who is mighty upset about an imposter interacting with all her Bollywood colleagues. Though she's yet to lodge a complaint with the Mumbai Cyber Crime Cell, sources say she might ask her staff to write to Twitter about it, and ask them to take action about the fake id.
When After Hrs contacted the actor, she admitted that there was a problem. "It's quite disturbing to see that people are misusing my name on Twitter. The fake ids are some random people, who've created an id with my name and have built their own fan following," says Desai.
Despite the actress's friends having alerted everyone about the fake ids, it has not dettered the imposters from updating their posts as Prachi, some of which are not complimentary, inform sources. "It's not right when someone pretends to be you and fools people and fans with random updates," says Desai.
The incident has now spurred the actor to join Twitter to prevent other fakes. "I would love to connect with my fans via Twitter and will officially announce it when I get online. But till then,I would like to tell my fans that I am not on Twitter. Not yet. But yes, I plan to see you all there soon!" says Desai.