Originally posted by zash_LubUKriYa
Shumi diiiiiiii.......
im back back back agn!!!
woooo...
me too happy...
eppidi irukkinge?fine na? naan nalla eiruk kiren chellam...hw r my jannu kids? they 2 gud. my prayers r always with you
missed ur updates sooooo much...so sweet
...me 2 miss u dear
jz came home to have a visit at forum..aw i lub u
..tomorrow have to go agn.its my uncle's marriage preparations that r gng on.so been a bit busy...enjoy molay...
jz read ur update wen i was gng to my clg today so quickly put a reserved comment wow...that is so nice of u
n here im to comment nw....lub u
ok enf of my bak bak..
..n coming to the update.....me lubing bak bak
woooooooohhhhhh!!!!!!!i have jz returned after a ferry ride thru niagra!!!!
....wah!!!awesome awesome!!!!!it was truely an AMAZING RIDE!!!have seen niagra only on Discovery Channel...
lol
.thank u so much for the informative n yet another beautiful update. u r welcome dear
.i felt lyk i was reading a travelogue to niagra. wow...that was a great compliment to my writting the videos were really beautiful..thanks
after watching too many vdos i selected those...
haan!enna panrath?ippidi paakka than mudiyum..ithukkaka Canada poka mudiyaathe..
lol no worry when i was like u doing my studies i never expected that i will come up to this extent...it is all allah's blessings.inshallah u will also reach your height
...all your dreams and wishes will be full filled inshallah
...the only thing you have to do is,have faith in allah, pray 5 times, work hard and study well...
hmm..budhao seem to knw a lot about niagra falls..
girrrrrrrrrrr
...he is not budhao ok? say nitin darling...
..i was thinking......the speciality every ff of urs is that it contains a lot of beautiful depictions of places n filled with wonderful pics...aw...thank you so much sweety...
...i knw u take a lot of tym finding these pics..thanks
.but hw do u manage to knw so much of info about each n every places? yaar the more i give the information the more i spend in gooling it...
thats truely a greaaaaat thing!!!Kudos to u for that!...
big

n my fav part......
krishna:'....mai baraat lekay zarur aunga.wo bhi jalt se jalt
...'he hugged her.after an passionate hug he separated her from him.
krishna:' if i am not there and if amma comes to know that i am in sarangpure
...she is going to make scrambled egg of mine...
'he said keeping his face seriously sad.
......poor Krishna....imagine him infront of Amma catching him red handed..scrambled egg.....

krishna:' ek baar hamari shaadi hoja ne do....'he said as if he is challenging pratigya.
pratigya:'ek baar tho ho chuki hai....
'
krishna:' haan...haan...mera matlab ...aur ek baar hamari shaadi hoja ne do....fir dayk na...mere leyeh tho sasural genda phool....
' he started singing horribly.
aur ek baar!???kitne baar karoge shaadi?
lol behooda...
So komal is returning to India..that means Krishna has to leave asap.....
yep...so we will be missing KriYa together for a few updates ryt?
.but no worry he is back in my very next up date
.k,i'll adjust.coz im waiting for something else...
..umm humm
remember u saying smfn to me at the beginning of this ff?
.about coming to my homeland?
hope u understand ur uncontrollable BTB....
obviously i can understand BTB
for the lallantop explanation n for the superb video......
(from my friend too..
) by the way may i know ur friend's name...if you don't mind...pet name bhi chalega...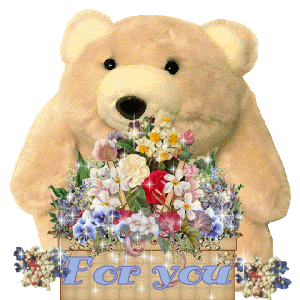 take care of urself diiii thank u and u 2
waiting for ur update updated darling
lub u loads me 2 na
urs azikutty
note: yaar ur signature is messed up.