Originally posted by Mitaly..
part-75:
krishna's bed room:
fash gaya bechara
krishna:'wahi mere pure kay pure pyaare 42 friends...
'
pyaare 42 friends
rolli:'...ummmm
...say girl friends...'
krishna:'whatever...
'
rolli:'it is nothing but their excitement and happiness.forget about your room.now go and get ready for mehendi and haldi...
'
krishna:'get ready!!!!...where????
...look at the condition of my dressing table...
'
rolli:'..
....go to nitin's room and get ready...by that time i will tell somebody to re arrange your room.'she gave his new dress in a fancy shopping bag .
krishna:'better do that.thanks...
'he took the bag and went to nitin's room.
lovely hall decoration
!
rolli putting haldi on komal!
rolli:' chalo...tum log bhi haldi lagao krishna ko...
'after all the elderly people were done rolli called krishna's friends. all 44 were just waiting for it.
shalini:'wooo...mai...
' she jumped forward.
romana: 'me first...
'she almost jumped on krishna.
krishna:'omg
...'he moved back.
mitaly:'tum log bahut chote ho...mai shuru karun ge...
'she pushed romana.romana lost her balance...went and fall on krishna's lap(...
)
me 1st again
krishna:'omg...
...utto...
'he helped her to get up from his lap where as romana did not co operate with him.
yeh sweet luccha
romanu:
...'she winked at mitaly sitting in krishna's lap
mitaly:'
...'
besharm aik bhi mokaa nahi chodegee
'yeh kya kardi maine?
...khud romana ko krishna kay godi mai daal di!...
'she pulled her out of krishna's lap.
romana:'who told you to help me? haan!
...' while she was busy asking her, without caring her mitaly took the haldi and put it on krishna's cheek.
mitaly:
....
'while putting haldi on krishna's cheek she winked at him twice.
thats my chance
krishna:
romana:'hey rabbha!
...besharam!
...tu ne mere kishna ko aank mara?
behaya...
'
hhatoo
mitaly:'aaa aaa haa haa
...thodi dar pehele tu krishna kay godi mai girgaye aur utt ne ka naam hi le nahi rahi thi....wo ka?...haan!
...'
wohi too
look who is talking
rolli:'mitaly and romana...come this side
...let others to put haldi...
' she took them aside.
radhi:'
....god bless you...
'she blessed him while putting haldi on his cheek.
surbhi:'
..abey tu boodi hogaye kya?....
'she teased radhi.
radhi:'
...then what should i say?
...'
surbhi:' i will show you....
'she took lot of haldi more than necessary in her both the hands.
radhi:
surbhi:' i lub u krish
...muahhhh!....
' she pasted the haldi on both the cheeks.
shurbhi
also
krishna:
b2011:'
...she pinched his cheek while putting haldi.
krishna:'ouch!
muskaan:'...where should i put???
... there is no place left on his face 'she wondered looking at krishna's face covered with haldi.
muskaan jaldi se laga ley
roshna:'put on his forehead...
'
muskaan:'
...she did it literally.
krishna:
sweet_bhanki:' me
...me
...'she came forward and put haldi on his ear lob.
binny:' my sweetu
...sweet heart...
...' she made haldi as a small ball and stuck it on his nose tip.
haahaaaaa binny
vaishu yaar kuch samlaoo
krishna:
shehnaz:' mai bhi
....'she went forward, instead of putting haldi on krishna's face she took haldi from his cheek with her four fingers.
sweet_bhanki:'tum tho ulta kar rahi ho!
....'
shehnaz:' nahi...this haldi is for me...
'she put it on her own cheeks.
mitaly: lagta hai aaj kay baad she will not wash her face....
'
yep
ab yeh hoo gaya tatto
romana:'give me some....
' she took some haldi from shehnaz and put it on her face.
ye lo ji
mitaly:'argh!
...'she went and removed haldi from krishna's face and put it on her face to compete with romana.
so to hana hi tha
looking at shehnaz, mitaly and romana others too followed them. in no time krishna's face became clean.
krishna:'omg...these girls are unbelievable...
'he got up from the stool.
yes they are pagal
sab kii sab

rolli noticed krishna that he was finding tough time with his girl friends.
rolli:'come on girls let us all dance together
...'she called and try to divert them.
while others were singing and dance komal's haldi was followed my komal's mehendi ceremony!
very good mehndi ceremony dear
lovely
i really enjoyed a lot
so next one will be sangit
hopefully
well done
for you
hope you like it
i can make best milk shake
strawberry milkshake one of my fev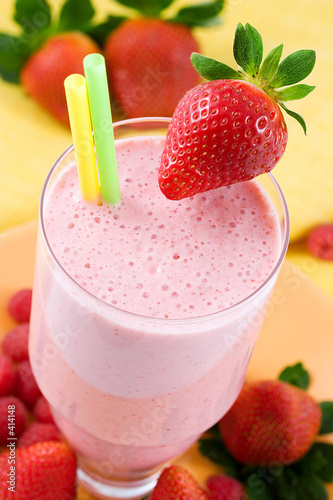 about binny i have trust in her........