Originally posted by zara-KSG-malik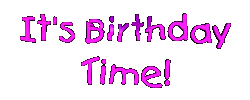 yesh its birthday time again in AAKDD and dis time dis is none oder than our very own chottu mottu doll of AAKDD


























I'm wishing you another year
Of laughter, joy and fun,
Surprises, love and happiness,
And when your birthday's done,

I hope you feel deep in your heart,
As your birthdays come and go,
How very much you mean to me,
More than you can know.







It's your birthday time again;
It's true; there's no denying,
Another year has come and gone;
You know that I'm not lying.

So for you, the birthday person,
Here's what I want to say:
I hope this birthday's the best one yet,
In every delightful way.

So happy birthday to you.
Have lots of birthday fun!
May your birthday wishes all come true,
Even if you have a ton.














we all AAKDDianz wants u to...........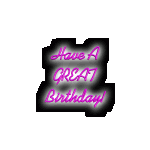 ok dont eat all of it.....u ll get motti







wow.....its party time now in AAKDD.....lets paly da music loud and get mad wid the SANO's birthday bash....
all AAKDD angels burning da floor in ur birthday party





she is so cute dat KSG will also sing for her
tujhy dekha to ye jana sanam...
payar hota hai dewana sanam