credit goes to Lunza.
In Mumbai, Sushant did some theatre work and television work, but it wasn't until he became Manav on Pavitra Rishta that he became a household name. And his usually flawless performances on the recently concluded Jhalak Dikhla Jaa just consolidated his position as a heartthrob. Sushant talks about the journey so far.
I was disappointed when I lost Jhalak'
Last updated on: March 21, 2011 16:15 IST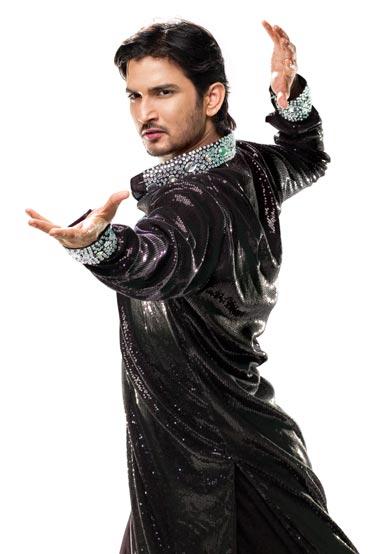 Prev Next
You impressed everyone on Jhalak Dikhla Jaa. How difficult was it to balance a daily soap and the rehearsals?
It wasn't easy, not only for me, but for all the actors doing daily soaps and a dance show. But no complaints, because dancing is my passion. I spent 12 hours for Pavitra Rishta and six for the dance rehearsals. I would sleep in my car while traveling from one place to another.
You must have been really disappointed that you didn't win the title?
Yes. Obviously, there will be some disappointment because you have slogged for 120 days for the title. But I am content because I got the best platform to showcase my talent and got perfect scores nine times out of 11. Plus viewers also got to see another side of me and they have loved me dancing too.
There were charges against you that you were a trained dancer and misfit in the competition, as the format of the show is about a non dancer transforming into a dancer?
I am only trained in jazz. It took some time for me as well, like others, to learn different forms of dance.
How was Shampa as a choreographer?
She is very talented and level headed. I would come up with the concepts, without any ego she would happily choreograph it.
'Manav is my idol'
Last updated on: March 21, 2011 16:15 IST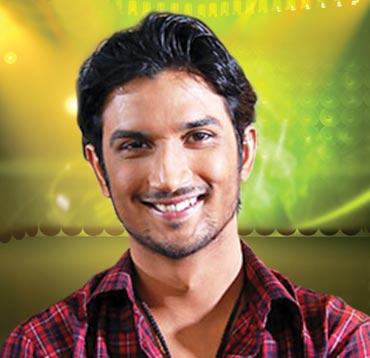 Prev Next
You proposed to Ankita Lokhande on national television on JDJ. Are you planning to get married soon?
Right now both of us are busy with our careers. We will get married at the right time.
How much do you have in common with Manav?
I am very different from Manav, so it was very tough to play the character. He is responsible, patient, emotional and sacrificing. Manav is my idol and I wish to be like him. I am glad that viewers have loved and respected the way I have portrayed the role. I worked hard to get into the skin of the character. When the show started, I had lived my character for few months but slowly I learnt to switch off when I am not acting.
Image:
Sushant Singh Rajput
Girls have come up to me and asked whether I will marry them'
Last updated on: March 21, 2011 16:15 IST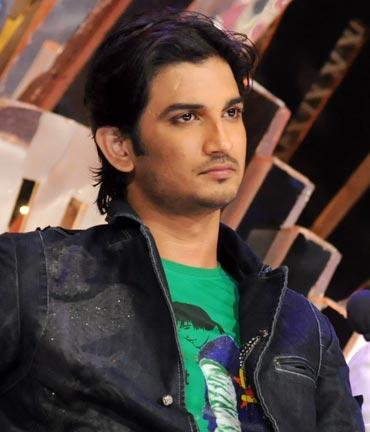 Tell us about some memorable incidents with your fans?
Some men complain that they don't get dinner on time because their wives are busy watching their favorite soap (Pavitra Rishta). Girls have come up to me and asked whether I will marry them. I have four sisters, all of them abroad, and the one in the United States says she feels proud when people praise my acting.
You had assisted director Mohit Suri in Raaz 2. Tell us about your interest in direction.
I plan to pursue a course in direction from the New York Film Academy and enroll in a Broadway dance institute. I want to learn more about the art, whether it's behind the camera or facing it. Right now I am busy with scripting of three short films for a film festival. I am trained in martial arts and will get a black belt in December (smiles).
Any film offers?
Yes. I have got some offers, but it's too early to say anything now.
Image:
Sushant Singh Rajput