Rajeev Khandelwal in an action flick
Richa Shukla, TNN | Apr 3, 2011, 12.00am IST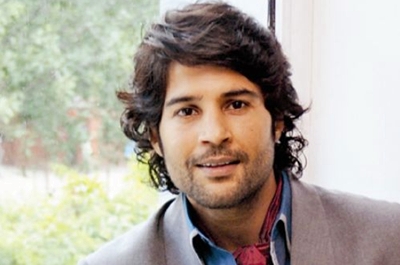 Rajeev Khandelwal
, the Jaipur guy who started out on TV, will be doing an action film called "Shaitan".
"It's a fast-paced thriller with lots of action," says Rajeev, who is busy holidaying with his wife
Manjiri
in Himachal Pradesh. They recently got married at Khimsar Fort near Jodhpur. The film is being directed by Bijoy Nambiar and produced by
Anurag Kashyap
.
"It was all on-spot training. I didn't do anything special," admits Rajeev. He will be playing the role of a suspended cop in the film. But as of now, he's enjoying his holiday.
"We could not plan a long break due to my busy schedule. Now I'm enjoying my time with Manjiri. It's freezing here and camping amid the lush greenery is something I have been craving for a long time," says Rajeev.
link-
http://timesofindia.indiatimes.com/entertainment/bollywood/news-interviews/Rajeev-Khandelwal-in-an-action-flick/articleshow/7850673.cms