Most most WELCOME ALL Rajeevilious Rcrazy
welcome RK New CC
Rajeev khandelwal Dream Land


first My introdution for Rajeev and usClosing our eyes, we all felt the same, heart beating Did we understand Did we feel the same we thought we only dreamt and wondered if this is the beginning of burning an eternal flame we believe it's meant to be, we watch Rajeev always, we feel we bel
ong to this new world & RK, we all felt the same we again wondered if we were only dreaming Or is this burning an eternal flame Saying his name sun shines through the rain A whole life so bright Saying his name sun shines through the rain A whole life so wonderful Closing our eyes, Did we feel our heart beating Did we understand Did we feel the same and now we are sure, this is an eternal flame.
Rajeev: The Most Handsome Man Alive in the whole world.. Rajeev khandelwal Won has Millions ,Billions of Hearts . He is a very Versatile Actor.
Rajeev khandelwal is ultimate superstar
. He win millions of people whole world.
......................................................Rajeev khandelwal (born 16 October 1975 . His zodiac---Libra. He is from an army background and did most of his higher studies from Ahmedabad, gujarat. he is an B.SC (Chemistry) graduate from St. Xaviers college , Ahemdabad .
Honours

For his remarkable performances rajeev is awarded with many awards Here's a look of it.
.........................
.......his Awards list ...............

.......Star parivar Awards......best jodi(with aamna)-----(2004)



.Fresh New Face~~~~sangini indian telly awards(2004)



..best jodi in indian television (with aamna )....sangini indian tellyAwards (2004)




..Best TV personality ~~'sangini indian telly awards''(2004)

Best TV personality~~~'Garnier Light Indian Telly Awards (2005)




..Best Actor in a Cameo (CID)~~~Aap jaisa koi Awards (2006),sony)


....Best Actor(LRL)''''''''Sansui Awards(2007)


......Best Actor(LRL) ...Gold Awards (2007)




..Special Recognition~~Rotary Awards(2008)

.

............Special Recognition~~~Indian Telly Awards (2008)


.......Best Anchor (SKS)........Indian Telly Awards(2009)

.........Best Anchor (SKS)...Star Parivar Awards (2010)

........Best Host (SKS)..........Indian Telly Awards (2010)

Personal life

RK is in a relationship with Manjiri kamtikar who works at an advertisement Agency.and he has married 7 feb with manjiri khandelwal--
You gave us reason to smile

To just keep looking at u

And forget all a our worries for a while
Your eyes showed us the heights of hooded intensity

Your heart filled with nothing but sensitivity

The kid behind those mature looks

Your naughtiness wanting to emerge from every nook

Your touch decisions made us proud

Distinguishing you in the crowd

Your belief n your conviction

Got you through every situation


Your honesty stole our hearts away


Just hearing your name made our day


Seeing you brought twinkle in our eyes


Our mind going blank n being all smiles


The far away look that came on our face


Thinking n praying for your win in the race


The race of life,the race of love,


The race of fate and the race of luck

Just wanted to thank you


For all that you have bestowed on us
And yeah every Rajeevians is most welcomed here.... thing....PLEASE Follow The IF Rules And Regulations....that's a request....

Please Follow the Rules of RK CC Keep the CC, Neat and Tidy :-

. No stalking
Be a regular
Talk about Rajeev RK and anything related to him,
Please maintain all the rules on this CC, and do follow them.
This CC is strictly for rajeev RK fans, if you are not his fan, please stay away from visiting this CC,
Have fun guys
Members allowed here by invites only-
-Please refrain from bashing of rajeev, if you are not his fan then we kindlyrequest you to not join this CC-
-Drooling is ALLOWED
-
Follow all the I-F rules in this CC

*Don't bring your hatred towards any actoror any member

*And no use of bad words in this CC sorry its not allowed in here.
just talk and talk as much as you want
.
this CC is for those who talk non stop
Thank you
|How to Join the RK CC|


do u want to be part of this cc soo u have send PM me
do U want to add ur name sooo u have send pm
my pm box
and NEXT rules

Have lots of FUN in here


Love you !!!
Rajeev's fav
Fav colour-- black
Fav holiday spot ---leh & Ladakh
fav book--founatainhead
fav sports -- River rafting &Rock climbing the most,then horse riding,swimming

fav actor-- Amitabh Bachchan, Hritik Roshan,
fav actress- kajol
fav film -- sholay, shakti
ALL INTERVIWESYour most Desirable man..

your most amazing person
your king of heart .

your are someone special
who believes in creating Rajeev
your own destiny
Every path you take,
bears the stamp of success
because you believe in your
own worth.
The world would be a nicer place for everyone ,its true, if every body every where ,...Rajeev as nice as you for you
for you warm the hearts of others by
the world around you, in a very special way.
with all my love for only your.....

will always be with me along with the best of wishes
for only you in my heart and mind and soul ...
A beautiful world filled with warm and happy....

Rajeev your are my life ..
your my heart ..
your my soul.....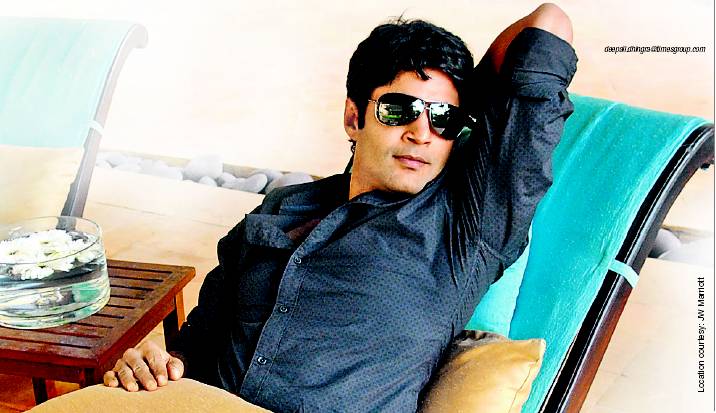 the eyes of love

The most beautiful eyes in the earth
your eyes speak
most sexiest eye ever

everybody like his eyes
The eyes of love makes really it is truth and truth

Rajeev eyes most attractive and beautiful.
the eyes of love makes every person in the
world beautiful n attractive.
Around the movement eyes magic his performances. HIS

hIS eyes expression is soooo magic and most gorgeous
AamZing his every performances Rajeev his eyes movement and ASK
ask more silently................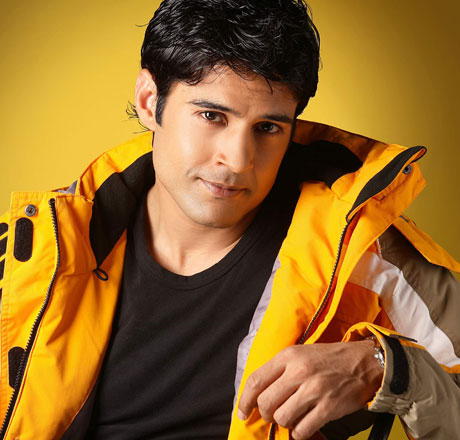 It is almost a definition of gentleman
to say he is one who never inflicts pain. he is mainly occupied in merely removing the obstacles which hinder the free action of those about him.
The true gentleman carefully avoids whatever may cause a jar or a jolt in the minds of those with whom he comes in contact. his great concern is to make everyone at his ease and at home.
He has his eyess on all his company , he is tender towards the beautiful, gentle towards the distant, and merciful towards the absurd.


He always remembers to whom he is speaking and guards against unsuitable allusions or topics which onay irritate.
He never speaks of himself except when compelled.
He has no ears for slander or gossip.
He is never mean or little indisputes


He is sooo down to earth
he is honest
he is most wonderful human being
he is perfect gentlemen


he is one only Rajeev khandelwal
.
.
Rajeev khandelwal.....in......Bollywood.........
.BOllywood ....................career
Rajeev khandelwal-An Actor who has wowed the audience wi8 his amazing performances, whether it be in KTH,TB,LRL or AAMIR.... A versatile actor indeed . A person simply so down 2 earth, which makes him more special to his fans. His charming personality & Killer looks drives us craizy....
A mere glimpse of him can bring wide smiles on ours faces.
He doing some great movie. but some difful.................t he face some trouble in bollywood ...... he sign many movie include some big banner ex-SLB CG but its not happening
he face some problem ......................

He has sign 7 to 9th movie ..........but some Dit...........pro issued.

his three movie already completey .....................Peter Gaya Kaam Se.....JOKER, Will you marry me ............just waiting of released date.

he has also stared the shooting his next movie with koukon sountrack in October 2010. hope sooo.

Next year he has star his next movie Taatnia , AND woo pyar hai to thai ................CG hope sooooooooo


Rajeev khandelwal Filmography

.1. ...AAMIR .....2008

MAIN JOKER
PETER GAGA KAAM SEWwill you marry me
soundtrack
* Peter Gaya Kaam Se-Produced by UTV Spotboy, directed by John Owen.
* J for Joker (tentatively titled)- Produced by Kishan Chaudhary of Ikkon films, directed by Vikram Tuli
* Tainaat- Produced by Nariman Irani, directed by Ehsan Hyder
* Will you Marry Me- Produced by Kishan Chaudhary, directed by Aditya Datt
* Raakh - Produced by Krishna Banerjee, directed by Tanuja Chandra
* Shaitaan - Produced by Anurag Kashyap, directed by Bijoy Lambiar
*Soundtrack
- Produced by SaReGaMa India Limited, directed by Neeraj Ghosh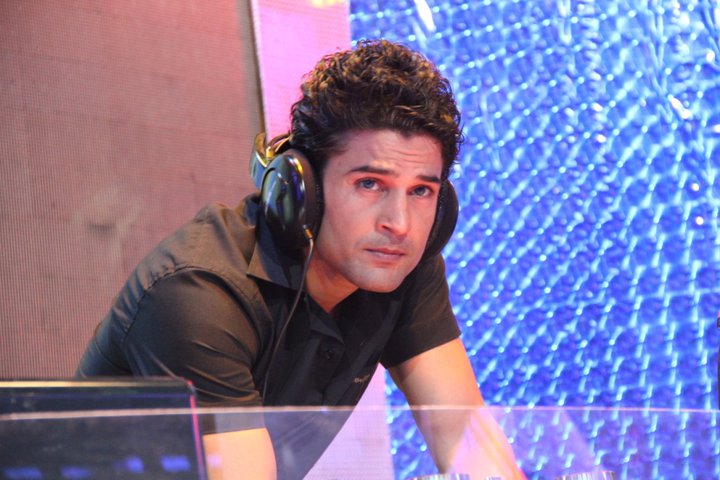 bollywood Awards list

.He has Nominated Film fare Best Male D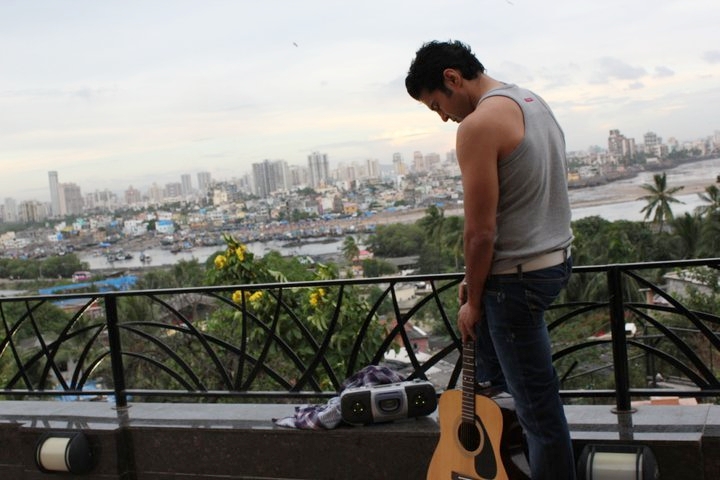 ebut Awards 2008 (AAMIR)
..Nominated Star Screen Awards 2008---- Best male Debut Award -------2008 movie --AAMIR
StarDust Award -----Rajeev nominated best Actor ..2008

~' Rajeev khandelwal is the man who can make millions of girls faint ***************************he make millions of fans all over world..........


Rajjeev khandelwal, has won millions , zillions of hearts .....................


these site RK FC some fans lits
SlovHanda(slov)
Puri_2711
SPVD(Deepa)
.Neha_K(neha)

.Natlu S
Sonamlicious (Alinaa)
Risal
Sumaiya Wahid
CaughtYourHeart(alisha)
waniya_fatima(fatima)
Naughty -beauty(nisha)
-Laiba
Shreyamathur_18
blessingurlove(jenny)
Viamuniquestyle (Bebo)
Bhartikhushi909(khushi)
pinki901(pria)
*kitty*
sherry07(safa)
sanghmittra_27
premeer_forever(tanisha)
nivyan (maha)
krishnaria(riya)
ronojoy_ria(ria)
sweetangel_25 (sana)
Vidushi (lallulal2010)
Ishti
Sweet_Aamna(bia)

roseflower_07
dolly18(dolly)
monikaseth
Sunshine Girl
olvieya
ria

Dolly
monika

nikki glamkansoon
all Rajeevians its party time
ALL RK CC..member Everyone is invited for new RK CC
Rajeev RK rock
Rajeev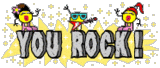 Edited by mahaandneha - 23 March 2011 at 12:37pm