FF JAB WE MET
MAYUR SAJAN SHANAK PRIDA SAVNI VARNI
PRIDA
SAVNI
VARNI
MAYUR
SAJAN
SHANAK
CHARACTER SKETCH
SHARMAS
Mayank Sharma
he is cool dude hot and same as in the show he want to be a doctor and he is some kind of padaku he loves his brothers alot he is 23 years old sameer shaan samrat n varun calls him bhaiya
Samrat Sharma
he is cool and a basket ball champion and same as in the show he want to be a basket ball player (matlab what he wanted to be in mjht) he loves his brothers alot he is 22 years old only varun calls him bhaiya as shaan and sameer is also 22 years old as there is just the difference of 2 months
Shantanu Sharma
he is same as in the show he is cool he wants to be a singer he loves his brothers alot he is the duplicate/twin of sameer he is 22 years old
Prithvi Sharma
he is same as in the show he loves his brothers alot he wants to be a business man he is a little angry man a little but for his brothers that they donot go to a wrong path he is very tensed especially about sameer shaan and samrat as they are a little irresponsible and his dad had told him to take care of his brothers b4 his death as prithvi is the eldest brother he is 24 years old his brothers call him bhaiya
Sameer Sharma
\
he is also same in the show he is the twin of shaan and he loves his brothers alot and he also want to be a business man but write now he is cool (actually i thought to make him a singer but then thought of bechaari avni that how will khanak n avni will recognize them
) he is 22 years old he calls varun (chotte) just for fun
Varun Sharma
he is same as in the show he loves his brothers alot he wants to be a lawyer he is 21 years old he call bhaiya to every 1 (to all his 5 big bros)
prithvi & mayank are the bhaiya's and varun call bhaiya to every1
BHUSHANS
Nupur Bhushan
she is bubble type fun loving and same as in the show she loves her sisters alot she is 23 years old she is the di of gunjan n roshni as there is only difference of 1 year and khanak and avni are very close and even gunjan n damini are but still only gunjan n roshni calls her di
Gunjan Bhushan
she is shy sweet cute and same as in the show she loves her sisters alot she also like to sing she has a sweet voice she is 21 years old
Khanak Bhushan
she is also bubbly type she loves her sisters alot she is same as in the show (matlab abhi ke track waali khanak) she also love singing she is 22 years old
Damini Bhushan
she is same as in the show little angry women matlab for her sisters sake she loves her sisters alot she has to take care alot of her sisters especially about avni as she trusts people very soon roshni as she is very childish and gunjan as she is also very sweet towards very people and she also trusts people very soon she doesn't only have tension of nupur n khanak as she knows them well and as she is the eldest sister and her mother had given her the responsibility of her sisters before her death she is 24 years old di of all 5 sis
Avni Bhushan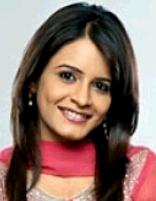 she is same as in the show she loves her sisters alot she is shy simple and very sweet she is 22 years old
Roshni Bhushan
she is same as in the show she loves her sisters alot she is bubbly too much childish cute n fun loving she is 20 years old
in this khanak avni gunjan nupur n roshni calls damini di and gunjan and roshni calls nupur di and avni and khanak doesn't calls nupur di
and roshni calls every1 di
all are rich and orphans actually there parents died in the car accident and their parents left money for them n their property all are in excel college it will be there first day.
hey friends meine shanak and savni fans ke comments read kiye that shanak fans want shanak more scens n savni wants savni more scenes but dont worry khanak n avni will recognize them as from their hairstyle n there will be a little difference in their height i mean about an inch n 1 foot.
hey friends if some time i forgot to write bhaiya or di so plz forigive my mistake as i m handling 6 jodis
i will be posting the concept soon.
INDEX
Concept n Part 1 on pg # 4


Edited by mayur_shanak - 23 April 2011 at 4:28am