Hey Rida how r u?
Ab itna hairaan aur pareshaan hone ki bhi zarurat nahi hai yaar,...i know mera ye comment bohot hi zyada unnatural aur unexpected tha
first of all i m really really sorrry for not commenting alomont for a month...i know u must be very angry on me..
but sweetheart belive me i was very wanted to comment on ur fic but ALAS i met with a very fatal aciident for which i had to stay almost for a month in hoopital...recently i got discharge...
...u know i was really feeling guilty that i didnt comment on my Friend fic from a long time.but i promise to do it in a future ..on a time.
Well come to the part...
.yaar tune to kamaaal hi kardiyaaa
Evrything was sooo awsomeee
i mean words , emotion, .love and fight and everything was superbbb and so awsomereee yaar
OHH goDDD i just loveee armaan possesivness.. he look sooo hhhooottt
t
..the way he alway claim shilpa only his...shilpa bhi kam nahi hai use aur betaab akrne main lolll
ttt
So rahul and atul are to play a cupid in thier love story...
i hope they met soon yaar...main armaan aur shilpa aur door nahi dekhsakti ..
GODDD Ridaaa yaar tu kitna kiss karwati hai lolll but i just love the hottt ness in ur fic...
Whever i read the kiss part ...mujhe nahi pata unka kya hota hoga byt mera muh unka dard mehsoos karnelagta lolll
Ohhh kistchen part was awsome yaar, armaan kahin chance nahi chodta hehehehe...alway after shilpa...hmm well hame yahi to chahiye ..
Vivek bechara faltu main mukka kha liya...waise he deserved it yaar...chalo uska muh kuch dino keliyen to band hoga lolll
when muski seeing them almost kissing each othwer.hell that was embarassing...i can understand yaar how u feel when u caught while doing this.and feel more embarrsed when it was some one from ur own family hehehehe./
oye hoyeee wah ar,maan ka gussa sunny deol se bhi zyada khatrnaat hai yaar...mujhe dar lag raha hai ke kahi jaise sunny deol ne gaddar movie main barma ( handpump) ukhada tha kahin wo us bechare sid na ukhad de lol bechra sid phaltu main ek history bajayega.lolll
But really yaar i just loveee armaan ka hot hottt gussaaa yaar. he look sooo hottt..are yaar hamari kismat shilpa jaisi kyun nahi hai lolll
Aur jab o aur bhi gusse main hota hai to wo hamre liyen benefit hair par shilpa ke liye unbenefit...kyunki agar use isitarha harbaar gussa ayega tohame aek aur hottt.ttt scene milega lolll
Well jab sid ne shilpa ko kiss to armaan se ziyada gussa mujhe aya tha really man...yaar sid kisi aur ki dish pe apna muh laga sakta hai...well thank god sid chala gaya warna wo bechra bina muh ke ghar jaat...
...god that would be hillariouse to see..
I m overwhelmed to see that armaan slowly slowly excepting his feeling towards shilpa
and i hope shilpa will too except her feeling...bechari riddhima...i feel sad for her
itna hot munda haat se nikal gaya
par ek cute hai uske liye lol usise kaam chlana padega lolll
All over the parts was superbbb , marvelouseee, hottt, sensualll, and lovelyyy yaar
Ab plzzz jaldi se update karde yaar...i m dying to read more of it...i just cant get over of it...
and yeah the most and last important thing is that
CONGRACTULAION
For SECOND THREAD OF BTLOO
hehe i like this pet name
I wish this fic touch the third thread soon..
Love u
and plz pm me the next part
love u
salina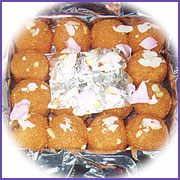 Controll Rida control janti hun tere muh main paani arah hai..hehe i hope u lke it
love u
salina


Edited by salinashah - 21 May 2011 at 12:38pm