First of all women, enough of your bak bak!! Har vaqt bas chapar chapar karti rehti ho!
U ShutUPPP
....
Now I know what to do! Just scroll down your speech and just stare at the creations!
Miss Meanie! tHATwilll be a perfect username for u
Yes!! Fatti's suggested Harshiti so I'm cool!!
I can suggest Arjuhi as well!! Lol but dig for the pics yourself! Your a free bird!
LOL hahahahaha! U cooll....
Even if u dnt suggest ArjuHi will make coz i lOVE THEM
...And for the pics fikar not Dabbu passed me some pics
YuNa ones are really good but my mind and sight drifts elsewhere for obvious reasons
I knw y...coz u r CRAZY
So lets continue shall we??
OMG!! This is just AMAZING!!
She looks gorgeous which makes the siggy look even better!!
Love the text as well!
Haah! I agree finally with u! Sig is lookin gud coz of her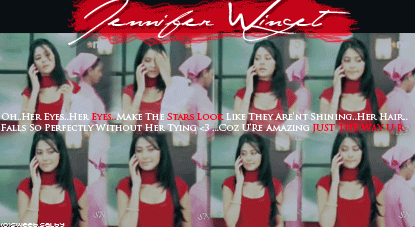 Do I need to say these KaJen ones are rocking??
Love the new style that your using!! My personal fav has GOT to be the first one!!
Just LOVE the colouring on it!
Another brilliant siggy with AWESOME text!
LOL Nopes u dnt need to coz u aLways say the same even if they are horrible
Aww Thanks Finally m goin on changing my styles donno wen i will stick to only one style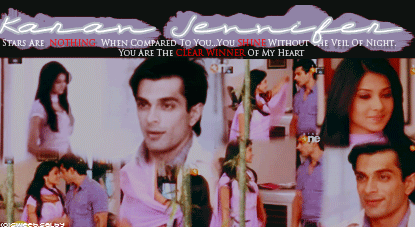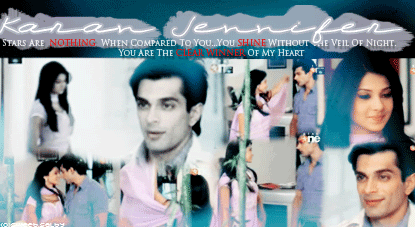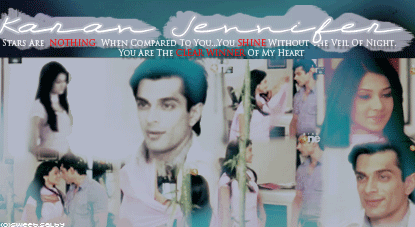 Wow!! Absolutely LOVE this one!! I mean look at it!! She looks awesome!!
This song seq was just GREAT!! She was looking so cute and adorable in it!!
And man the style of the text is just AMAZING!! Its just too damn good!
Aww Thanks a lott LOL i agree she is amazing <3 And the text credit goes to AMal
Hehe the text is great as well! Love that song!
I dnt believe m agreeing so much wid u...*checks temperature* ..Uff m fine then why am i agreeing with u so much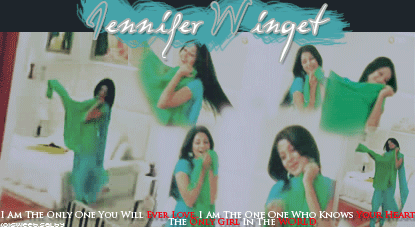 Page 45
There you go again with your bak bak! Women, just get on with the update!
Woah!! A total KaJen update!! Yaaayyy!!! You rock!!
Ahhh....meanie Is Backkkkk...
...
Well for the second line Thanks a lot!
The Angels truly did whisper she's perfect cuz damn right she is!!
Out of all the ones, this is the one I love the most!!
She just looks so humble and simple!
How can anyone not like her?? She's Perfect for fks sake!
Yup I agree OMG something is really wrong-__- M agreeing so much with u...Pshhht...Go away
LOL and I knw she is just perfect <3 Aww She is such a Humble and down to earth person...
Yeah, you were right about the pic quality lol but even then the siggy is great! Simply because I LOVE the text!
Muhahahahahahaha! That proves M always right
...Aww Thanks A lOT! I JUST got too much addicted to that song recently
Gotta say my fav from both the updates!! Armaan looks so cute and Jenny looks really pretty, even with that look lol
That scene was just fantastic!! Which makes your siggy all the more better!!
Love the colouring you've done on it!
LMAO that was my favvv scne <3 LOL his Pouts and JJ's Angry Young women look
LMAO i love that scene a lott!!
Aww Thanks a lottt
Lol the Text: I Know, Mera Duppatta Choro!
Lol I'm sure I said its meant to be a short comment! Hmm guess I lost track lol
Let me go and sort my request now!
LOl i was seeing the scene yest and idk y but LOL just thought to make one and i loved that dialogue so used it
U already requested =P LOL lemme make it after replying back to ppl
Love Ya
Pari