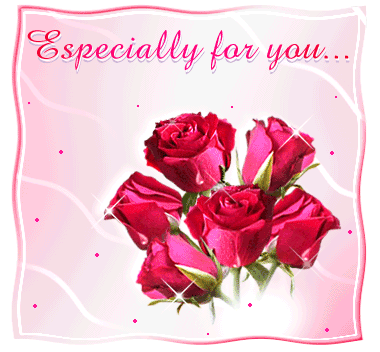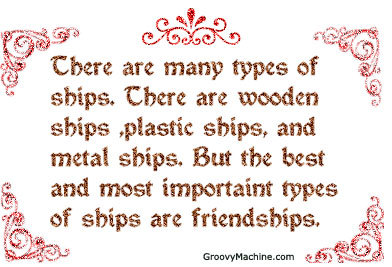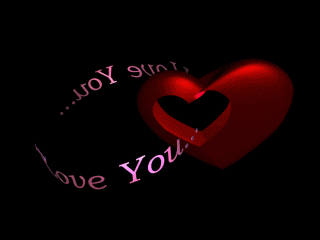 I was a lil busy and geet dekh k

ho gaye.aur socha k kuch din k liye gaib ho jaon yeh na ho k serial ka gusa comments me nikal jae aur meri itni pyari frnd naraz ho jae
But jo bhi ho muskan dear k liye comments to bante haan boss. so i am here.
now comments time
part 143
mk wiped his face & gave him a t-shirt..
mk -
yah..nahi.... yah

he smiled & looked at it.. it was one of the geets fav design of t-shirt which she loved to see on him. He came out with mk.
Khan wondered she never attended any calls during her work time, 2 days in Delhi & her phone doesn't stop ringing, probably that's why didn't want to be in Delhi.. he shook his head.
Maan came out sam held his hand & guided him to the hall. He was just snapping her grip when his eyes met those eyes which looked at him, then the grip of sam on his left elbow. He jerked off instantly. She looked away. Wat could Geet do when sight some one touching Maan burns her heart the pain felt like ripping her apart.
ahhhhhhhh kya baat he zara socho k agar maan aur geet k bech
yeh doriyannnnnnn
Humraho Ki Doorian
wo kya he na song yaad a gya aur main zara line se hat gaye
haan to main kah rahe thi k socho k agar yeh doriyan na hoti to ajj bechare maan ka kya haal hota.












last time to maan bach gya tha is dafa to geet k sath mk bhi thi
How she wished it to be her the one he still held near. She tried to hold her head high pretending the pain has died.. but it pained, it hurt.. it burned more. She didn't know how to handle it without causing friction and scandal. She couldn't cry even then, that was hurting more. Crippling love's soul trapped within her by his deceptive promises left all alone now with pleasures illusion, dream,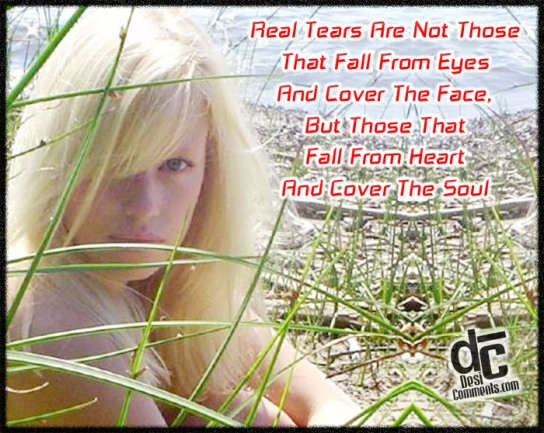 part 144


Thud sam went down with a sudden jerk on her knees..geet smiled looking away
oouch
.. mk stood with her hands plunked on her waist.. blowing the curls that fell on her forehead. Anger tenfold that Geet & Maan could ever express put together.
My...my...
she hugged Maan around his wait. Sam struggled to get up with her saree, she was feeling so embarrassed. Sam was struggling to rise with those heels on, Geet just sat there watching sipping her 10th drink probably. Sam extended her hand to Maan to help her, mk held his hand down..
nahi.. mera ...da d a...da d a...da d a...da d a...da d a..

Maan lifted mk immediately.. totally ignoring sam..while few guys ran to help sam
mk -
mk ko na 'na 'na 'na '.hi pasand

Maan kissed her -
mujhe bhi nahi pasand

Geet smiled inward & silently said..
mujhe tho pehle se nahi pasand..

part 145
Maan -
Geet
usse din aise nahi hota tho.. mk pre-term nahi hoti

he realized she was talking some thing totally different
she clenched the glass hard in her hand....
I failed ..
nahi Geet u didn't
I couldn't take care of her..
u did ..u did wat best u could . how do u know jise itneeeeeeeeeeeeeeeeee hint dene k baad bhi yeh nahi pata chala k mk os ki beti he
.
Geet noticed the camera person & the cop questioning him. She got out at once wild & furious. The cop was stun.. seeing gk walking towards him..
Geet -
yeh kya ho raha?..
pulling her kurti's sleev behind & removing the bandage
Maan -
tum andar javoo, I will handle it.

Geet ignored him & gave a piercing look to the cop
cop -
ji woh hum
...
she walked straight to him with out waiting for him to complete & smashed his face with a punch.
Maan was shocked with her reaction..
Geet !!

Geet -
iss ki liya wardi pehnte ho tum log sa**l,
she pulled his belt & began to hit him
u sw***.
The reporter took few snaps. She took his camera & crushed it into the floor. she pulled out the roll & put around the camera persons neck... she took out the memory stick & bit it into two with her teeth.
Reporter -
u can't touch a journalist

she pushed him on his chest
.. I can't touch u...
she slapped him on his face again & again..walking towards him..
kaun rohkega mujhe.. tum.. roko... roko... common.. stop me..!!

Maan -
Geet stop it.. Geet...


dekha maan ka gusa nikal diya na.
Maan closed her mouth
..bas..ek sabad aur nahi!!
aur geet k sath esa karo ha ......................... ab bhugto tumhari wajha se hame bhi yeh sub parhna par raha he
they drove quietly until they reached home.. Maan was disturbed with her coldness, roughness, now the language..wat was it with her, he knew she was violent.. but to this extent, how she just raise her hand on a cop & the reporter.. OMG ..just hope the media doesn't create a big thing about it tomorrow.
part 146
Mk made her way between both of them...
mujhe bhi so..so....so....so....so......na hain.. dona ke saat

Geet moved a little & tucked her between them & cuddled back into maan's arms.
They felt so complete. Maan was finding it all so perfect.. but did he deserve it !!!
mk.. kissed his cheek..
ha...ha...ha...ha...ha...ppy...ha...ppy...ba..ba..ba..ba..ba..

Geet kissed her...
happy birthday sweet heart..

Maan smiled... & repeated
happy birthday!!! thanxs sweeto

mk -
ba..ba.....th...pa...rty??

Maan looked at Geet
Geet -
birthday party

Maan -
sure darling.. we shall have a blast after ur school..


She ran to the bedroom picked the game & told Maan to play with her now.
Geet -
abhi nahi beta ..school ke liya late hojayega

mk
nahi abhi

Geet -
MK

Maan -
aaj ke din use mat danto na please.. kitna der lagega, just one game

Geet leaves from there to get mk's school bag. Maan opens the game & carefully reads the instruction & teaches her to play the game. It was 8am they were still stuck..at one more game.. one more ...
Geet -
time up

Maan -
yeh last wali hain

Geet uff.. kept looking at them standing there crossing her arms.
Maan -
last paka

8.35am they mk finally won the game both of them shouted loud...yes..yes... & hugged each other.
part 147
Geet -
sweety!!

mk cried & cried...cried....
Geet -
kya huwa baby..

mk cried ..
da da d a..a da d aa da d aa da d aa da d ady..doesn't love mk...

Geet clinched her fist..
nahi baby daddy loves u a lot

mk kept crying .. Geet couldn't stand her tears.. she immediately left from there still dressed in her black dress, guns tucked in her back.
She reached home even before mk.
Mk came in crying & hugged her cried ..mk couldn't talk..she kept stuttering
da da..a da d a

Geet looked at nanny ..
nanny also had tears in her eyes. Geet became annoyed & commended an explanation.. mk hugged her & stuttered..
da da ..didn't even once wish me happy birthday.

Geets heart winched in pain
nanny -
cake main bhi baby ka naam nahi tha

mk -
da... d a..a da d aa da d aa da d aa da d ady...gu....gu...sa...kiya

AB AYA MSK MK AUR GEET K SHIKANJE ME
what is she expecting from me I don't understand!! I did wat ever she liked.. then why was she not happy???

she held is collar.. Maan looked at her & then her grip on his shirt..
aakhir meri galti kyan hain?? I did every thing only for her.. usse pasand nahi aayen ..she could have told me.. I would have given her wat she wants..

Geet almost choked him -
yeh sab jo aapne kiya hain even I can do maan..
she barked in furry..
how I am to know it is her bday today?

Geet almost raised her hand to slap him..
who else is supposed to know then?? who else is supposed to know then??
she shook him & pushed him away in disgust..
chi...
isse aacha tho hum aapke bina the.. kyun aayen aap humare zindage main..
How was I to know the dream I dreamed was impossible ...u can never be part of our life.. just leave us..leave us alone in our dream land.. at least there is no pain for mk.. let her at least have a false hope, u do care for her, her feelings.. hum aapne jhoti dhuniya main jee lenge..jaise jeethe aayen hain
part 148

Geet -
sahab ki gadi main guards the kya?

Gaurds -
no mam

Geet -
aur koi car thi?

Gaurds -
no mam

Geet -
dam where the hell his prithvi

she pulled her phone out & called him
Geet -
where F*** r u?

Prithvi didn't approve of that -
SORRY!!

Geet -
why r u not with Maan?

Prithvi -
he asked me to be the children

she cuts the call in annoyance & told the driver to take out her car. She took the keys in rush & buzzed off. She told them to close the gates & not let anyone in..expect her parents & Maan.
She immediately called nanny -
stay at home don't go out...no school until I come back
.
He looked at the number it read pvt number... he was not sure who called him so late. He was in no mode to talk to anyone..at least not when he has just lost every thing in his life.
Geet sour again..
dam!! dehka gussa hogyen ' inhe bhi na.. kuch pata nahi hain kab gussa hona hain aur kab nahi. aye lo kya bane ga in dono ka muskan yaar kuch karo plzzzzzzzzzzzzzzzzzzzzzzzzzzzzzzzzzzz
Geet -
ayur...maan is kidnapped

ayur -
where r u?

Geet -
I am following them

ayur -
cool..great job.. tell me the status ..I will do the needful from out end.

Geet -
hurry up

ayur -
this is the best opportunity for us to bring down Davis

Geet -
dam with Davis.. I can't let anything happen to Maan



Geet -
they have just cut into the thick pine forest.. did u get the call?

Ayur went silent.. she got wild
Geet -
don't tell me u asked them to be play smart

ayur was still quiet
Geet -
I told u not to involve Maan into all this

ayur -
lekin gk

Geet -
where is my back up

ayur -
khan & team will join u once we have the exact location.

Geet -
let me know when u get the next call.

part 149


A manly fist hit her stomach where bullet pierced. She bit her teeth. The pain was far gone.. she was used to it.. this was not the first time she was caught by enemies. She had been through worst.. her only survival was Maan always.. the more pain they gave her.. she felt more close to him. They ruthlessly beating began. Questioning was later ..first they had to break her!! after hitting her brutally, tearing every muscle of her body ..they spat.. where is Maan Singh Khurana?

she was quiet.. they splashed water on her ' cold water pierced through her wounds, needles throught every part of her skin..making sure she was conscious.. off course she was. Then a distant sense of pain. Pain, overwhelming, and she could remember nothing more.. but Maan. Beautiful..!! she thought.

Kidnapper 1 - iska mask tho nikal..kitna teet hain sala
the other guy pulled of the mask & almost froze ..
Kidnapper 1 - bhoot dehka kya..?
nahi bhootni!!!
they immediately glanced at her pale drawn face. Suckled cheeks.. blood spitting out of her nose, mouth ..nothing appealing about her. U may just puke..looking at her at that moment.. they ripped her jacket off only to expose as fleshless skeleton.. blood oozing out of every corner. There was nothing feminine about her. She looked more like a renegade in war.. the torture continued to different level. They hit her with sharp objects..slitting the surface of her skin..she smiled.. she was thinking of Maan.. his kiss.. how he hugs her.. cold water hitting her body took her to the snow fight they had ..like she could feel him drowning her in the snow.. she giggled the way she did then. Their tortured only intensified to belting her.. the skin pealed, blood flowed like water .. there was no skin left to be torn.
Geet sour under her throat..
they injected heavy dose into her veins.. she protested shaking not letting them get a grip of her vein.. it took all the 7 guys to pin her down & inject it in her vein. It would idly take few secs but they didn't take a chance they tied her back up
raj ko le ao ab to aur is tragic track ko end karo
waiting for next