WELCOME TO Karan and Shilpa's ASLI TRUE LOVE HEAVEN
Celebrating #619 Threads of KaSh Heaven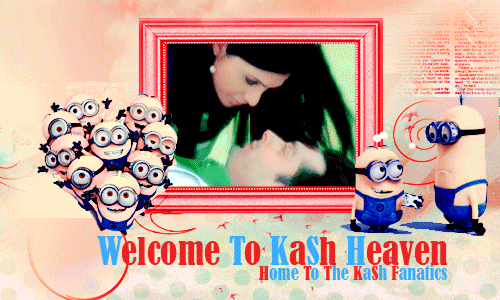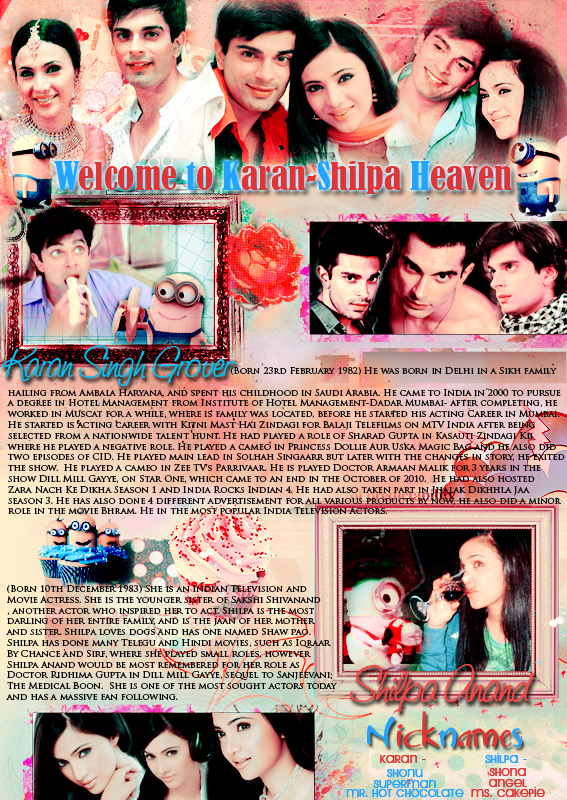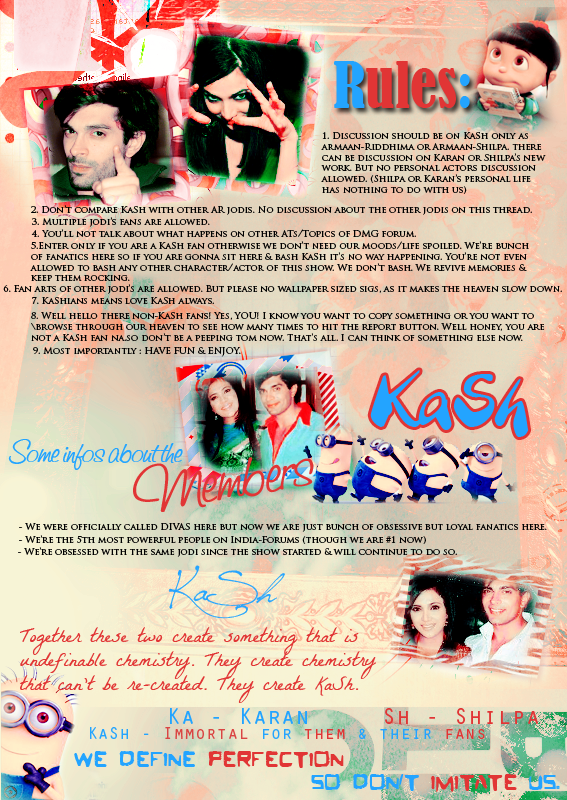 Description About Cartoon Theme :
We [KaShians] are very similar to Minions.
We are just like minions, We are Silly like them, Hardworking like them, Lovable like them and Above all WE ARE UNSTOPPABLE like them.

We are KaSh Army.
Credit: Tani (TaniShaKaShId) & Maham for the Layout and thanks a ton Riya for the help.

**Do not copy our page/our layout without our permission**