Good evening AAKDDianz!
Iwelcome u all to the 100th celebrations of AAKDD
yesh..........its a big day for all of us <3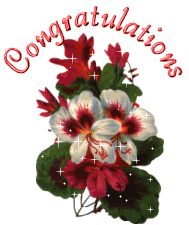 to all da angles plus male angles.........

all AAKDDianz.......i just want to say guys
i rock and u r da ones who made me rock so
dis one more memorable evening in the history of AAKDD as v r know for

AAKDD JOURNEY
"Zindgi ek safar hai suhaha yahan kal kia ho kis ne jana"
this is exact song for our akkdd which is proudly now 100 years old'.she is too old for ksg dats the best part about her hehe. So we all started with hi hello and saying our respective names to other people , then we came thorha paas like gave nik name to each other, poornima to poo, karan to karu, mini to minchi, zara to zaru, kiran to kirru, naaz to nazu, nauren to norz, riddhan to riddhu, simran to simo,srishti to srish,asshi to asshu, oishi to oisshu, mahua to mummy or mahu sue to sue pue, kangan to kangu shangu, julie to julz, mithila to mithz , rida to riddu, nikkita to nikkz and many many more. When we say it its our home we mean it in real'.we eat here, drink here,fight here, lover here, smile here,share each and everything here even which shoud not be shared, we don't sleep here this is the only time we say bye to masti tolli and logg off with heavy heart and log in only after half an hour.

Now we all are on last stage of hypothermia hehe don't kill me for dis i just don't know the name of that disease in which we all are stcuk in, like if we don't come n talk dese bunch of brainless people we feel like itching all over body hehe I mean to say our common love and interest factor KSG has brough all of us under one roof (which is AAKDD) and now with the 100th times more addiction to KSG we are addicted to each other also if any one get ghayba here for one day we have at least 10 posts for him/her saying where is he/she? M missing him/her.

It was only bright side of AAKDD we had built till now but dere is gray shade to it too hehe'.just like we love each other immensely and shamlessly so we have arguments too,we have janglli billi vala fight too, we have some sweet and mature members too who come in between to solve dese maha yudhs. We have m leaving m leaving like anthems too, we lost few of our very beloved people too for none reason I believe because there is no valid reason in the world which proves u right for leaving people who loves you''too emotional I know but Our AAKDD is like that only, we follow karan johar's motto hehe

***MY INTRODUCTION***
on dis very very big achievement of all of us i want to share some details about myself.........i know many of u are so interested to know about me so here i go.........
on one very very special day i was born here
my mother's name is Sue and my Father is Simran.....my elder sis is zara n dhruvz is my younger bro.........i used to live in cfc section but den bcz of some terrorists attack i had to save my purity so i moved to cc section......cc section is quite safe now i feel protected here
i am da one where dere is nonstop drooling of our ROCKSTAR

karan singh grover
we eat,drink,live,sleep love and only love for him.
we support in every thick and thin..we support him with any girl and any co-star we support him when he gives us time and his love we support him when he dont show his single jhalak for months
we support with every kind of clothes and we support him more with less clothes
KSG! all AAKDDianz hearts go for u like dis

after my so boring speech i know u guys just want me to shut up and rock da dance floor wid KSG......lets do it girls wat r u waiting for its ur night and KSG is also all urs
u can move like dis
or like dis.................
or like dis..............

ohh...my angels must be tired now...meeting the steps with KSG is not easy phew
lets have somthing to eat girlz and its cake cutting time too





Edited by AAKDD-fanclub - 15 March 2011 at 1:56pm