Personal life:
Dayanand Shetty was born on 11th December, 1969,in a Tulu speaking Bunt family in Katapadi village of Udupi district of Karnataka State in India to Chandra prakash Shetty and Uma Shetty.He has two sisters.He did his B.com from Rizvi College, Bandra. He married Smitha Shetty and they have a eight year old daughter named Viva.

Professional life:
He is basically a sports man turning an actor because of leg injury. He was a shotput and discus thrower, which brought him many prizes. He was the champion of discus throw from State Maharastra in 1994.
Though he has acted in many commercials, plays and even in film, but he got fame as Senior Inspector Daya in CID.
Dayanand shetty got fame as daya sir in CID....a character which he has been playing since 13 years & still going strong
...& coz it requires him to shoot 4-5days a week we see him only in CID.... also sometimes catching his glimpse in Gutur Gu on Sab TV....as harpreet..
Famous Choreographer Ganesh Hegde's assistant Sanjay Shetty is Dayanand's good friend. He assisted Dayanand to meet with the producer of CID, B.P. Singh. Because of good looks and Strong personality B.P. Singh chose Dayanand to do the role of inspector in the show .
Dayanand joined from the 15th episode as Inspector Daya,from 1998.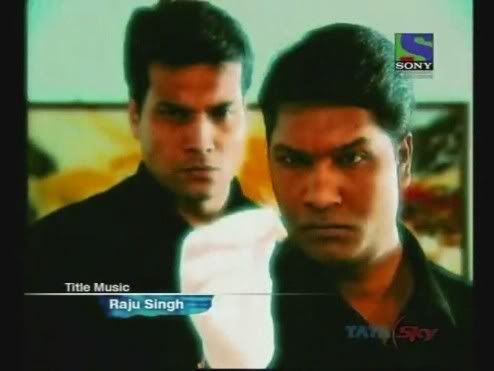 His pair with Aditya Srivastav, as Sr. Insp. Abhijit in CID is known as duo and won the award of Sahasic jody in Indian tele awards 2010. The lovely comradeship between this two made the show more and more popular.

Or they are the Jai-Veeru of CID

TV serials
(i) Senior Inspector Daya in CID (1997-present)
(ii) Senior Inspector Daya in CID special bureau
(iii) Harpreet in GuturGu (2010)
(iv) Celeb guest in Deal Ya NO Deal,
(v) Celeb guest in Dus Ka dum
(vi) Guest appearances in Jassi jaisi koi nahi, Kkusum
(vii) As a contestant in the dance reality show Jhalak Dikhla Jaa

PLAYS
(ii) Kalchakra
(ii) Secret

(iii) Eshwar allah tero naam

FILMS
(ii) Jhonny Gaddar
(ii) Runaway

COMMERCIALS
(i) CASTROL
(ii) CHAWANPRASH
(iii) HERO HONDA
(iv) LIFE
MANY MORE FOR CLOTHING BRANDS