LOve the update
and will be back to edit my comment !


bear with me
im hell busy from tom :(
me back waving flag !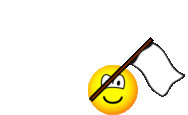 Ohoo what an update !
God Dutta is so much kameena
he knows what effect he has on Naku and is enjoying it fully bechari Naku lost in her thoughts /:P
and hmm they atre back at the table and wow ADhi is so happy that they are back and h=uh Dutta is getting more n more kameena ,he is asking Adi to cjheck what Naku learned :P
hehehheh
aww my Naku thinking that Dutta is a universal flirt cuz how can as he know he is ADi girlfriend can flirt her like that
poor soul
ok dinner is here and tehn the foursome is ready to roll the club
and
huh did i read it righht Baaji in front of Naku ask ADi to dance with him
heheheh
and no wayyyyyyyyy Dutta said let the 2 love birds enjoy we will dance together
hahhahahah


oh bechara adi he loves his sister so much that he volunteer himself to dance with Baaji :P
heheh
and Naku has no way to out so she runs to LOO
and what a song Daya what a song
hahahha Le le maza le
i can totally imagine it :P
standing ovation fro tis one
and hey MIssy have u see that what she has said abt u in her FF,
waise bhi aqalmand ko ishara kafi :P
so here what she says about u
eh Baaji na....where does he come up with such corrupted ideas? Thou this one is going to be quite entertaining...poor Aadhi ...he's going to hate us after he finds out how big of a fool we're turning him into...but this is well deserved Dutta thought as he
ahhahhahahahh SO missy ur mind is fill with corrupted ideas:P
tthough i support u but the real inventor of dostana track is u :P
hjehehehheheheh
and Naku is back nd what he sees her brother in mans arm hahahahhahha
bechhare and gosh Dutta is teasing her for everything :P
heheh love it and hayyyy
ik dum awesome dance , mesmerizing eye lock kay baad
now i know tummare sir main bohat dard hai
3 drunkers (
saare zalele thay
how were they insulting Naku
hate them but woooooooooo
have no fear when DUtta is there !


he give them losers his piece of mind
losers saale
and awwwww Dutta was uming with anger all the tme and naku was crying :(
but i think Dutta is more hurt !


baaji said it riht he has fallen real hard
OH Dahayniiiiiiii
love the update
though it was very very late but u did so well !


I sooo love it
and YOU miss take care ok
we cant afford a headache of a person who is updating 2 of my fave FF !


get it :D
LOve reading it :D
and yeah ur fave thread is coming ur way !


when is the next update
i want an answer and it better says in "2 days "
warnaaaaaaaaaa


Edited by kiran255 - 17 April 2011 at 1:45am