Oh! And I was making a few avis...soooo I thought why not gift you one as a belated bday present? So you get this: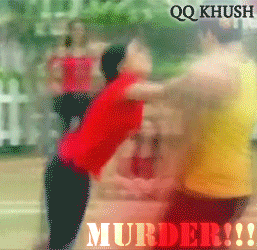 direct link: http://i1110.photobucket.com/albums/h458/QuirkyQueenCreations/Khushboo/Signatures/ANavi30.gif
All yours!
Haha I LOVE how she just knocks him half dead
And he can't even fight back...pocket sized powerhouse!
Hahahaaaa...
And about Sabii's bday pressie, I still gotta think what to make her
And I'll make it after my exams anyway...I was making these avis so I felt evil and I decided to give you one hehe...I'm so bad
it doesn't even have your name on it!
'
But oh well...happy belated birthday anyway!