To RKFC
A home for all Rajeevians.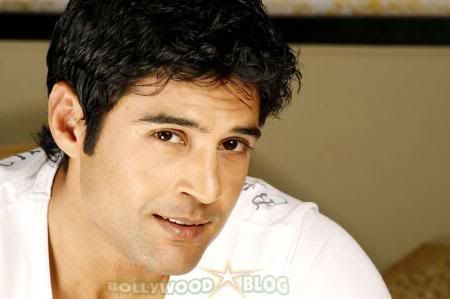 Rajeev Khandelwal is a name that needs no introduction. he is the perfect example of what we call a self made man. they say that one cannot survive in the showbiz without having a godfather for you proving this wrong rajeev is someone who has made his mark in the industry without any god father. He owes his success to no one but himself
Right from kya hadsa kya haqueequat to Aamir his journey is an inspiration to all those who wants to make it big in the industry and do not have any background.
"When you want some thing all the universe conspires in helping you to achieve it"

"Itni shiddat se mine teri khwaish ki hai ke phir har zarre ne mujhe tumse milane ki sajish ki hai"
King or Star what ever he may be called today but for his fans he is the same Rajeev who once knocked on their television screen as Raj Karmakar ,with a hope in hear...a spark in eyes...and a determination to rule over the medium.The sudden change of character from the lead protagonist to the villain of the show restrained it from leaving any special mark in its field
'Success makes you successful but

failure makes you the winner'


He is an actor of great magnitude and most of all a great human being and an inspiration for all who knows him
A man who has influenced numerous lives with his good human act and down to earth loving character.. ready to do anything for his fans he has become a very spl part of their lives'being with them in their joys and sorrows he has not only won their hearts but also their lives'.
Before moving on lets have a look on his recent projects that every one is waiting eagerly for:
Soundtrack
It is the official remake of the award-winning, cult film It's All Gone Pete Tong.

The film being directed by debutant Neerav Ghosh brings Rajeev Khandelwal, Soha Ali Khan and Mrinalini Sharma for the first time. The film also stars Mohan Kapur, Yateen Karyekar, musicians Sidd Coutto, Ankur Tewari, and Anurag Kashyap in a very special role.
'Soundtrack' is an edgy, modern day portrayal spanning the life story of India's most prolific musician and DJ. It traces his alcohol, drug and sex fuelled meteoric rise, as he battles his internal demons and a damaging handicap.
The film has already begun production and has completed its Bangkok schedule in December 2010. Music for the film is scored by the Midival Punditz & Karsh Kale musicians with a global following and huge worldwide appeal. The album will also feature a track by Pappon.
'Soundtrack' will hit theatres on 12th August, 2011.
SHAITAAN

And in the coming April we will see him in Shaitaan,

Shaitaan, starring Rajeev Khandelwal and Kalki Koechlin and will be directed by Mani Ratnam's assistant, Bijoy Nambiar. The film is produced by Anurag Kashyap & Getaway Productions along with the backing of Studio 18.
The script of Shaitaan is something that is a step forward from Aamir and is a very urban and stylised film.
Its scheduled release date is on 15th of April.
WILL YOU MARRY ME
The film is directed by Aditya Dutta and will star Rajeev along with Mugdha Godse,Muzamil Ibrahim and Shreyas Talpade.
he film is about a beach wedding, therefore was shot in several locations including Fujairah and Dubai, in the United Arab Emirates. Also in Mumbai and Bangkok as well.
The film centres around three friends who love their bachelorhood so much they place a bet among themselves; that whoever decides to marry first will lose a huge amount in shares that were contributed by all three. All is going well until one decides to take the plunge and make a commitment.
The music is given by Sharib-Toshi.
Main....Joker
(Title Changeable)
The movie is directed by Vikram Tuli. Its the first Bollywood film to be entirely shot in New Zealand. Prachi Desai is the lead actress opposite Rajeev in The movie.
Story of a father struggling with his love and his life. sometimes kids do become the biggest angel of your life
Serialography

KYA HADSA KYA HAQEEQAT


GENRE:- THRILLER
PRODUCTION HOUSE:- BALAJI TELEFILMS PVT.LTD

PRODUCER:SHOBHA KAPOOR,EKTA KAPOOR

STAR CAST:-RAJEEV KHANDELWAL, ROHINI HATANGI,GEETANJALI TIKEKAR, SMIRITI IRANI
KAHIIN TO HOGA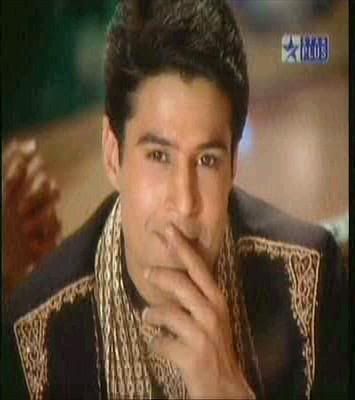 GENRE:- ROMANTIC
PRODUCTION HOUSE:- BALAJI TELEFILMS PVT.LTD
PRODUCER: SHOBHA KAPOOR,EKTA KAPOOR

STAR CAST:-RAJEEV KHANDELWAL, AAMA SHARIIF, SHABBIR AHLUWALIYA, DEEPAK PARASHAR
TIME BOMB


GENRE:- THRILLER
PRODUCTION HOUSE:- MAYA MOVIES PVT.LTD
PRODUCER: DEEPA SAHI

STAR CAST:-RAJEEV KHANDELWAL, AAKSHDEEP SEHGAL, AMRITA SALUJA RAICHAND, KK MENNON
SUN LEY NA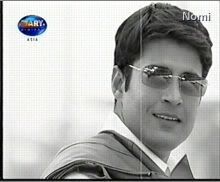 GENRE:- THRILLER
PRODUCTION HOUSE:-SAMINA HUMAYUN SAYEED'S PRODUCTION
PRODUCER:HUMAYUN SAYEED

STAR CAST:-RAJEEV KHANDELWAL, AAMNA SHARIFF,JAVED SHAIKH,IMRAN ABBAS.
CID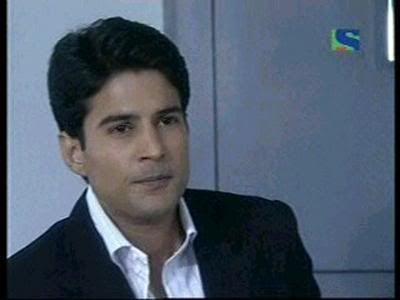 GENRE:- THRILLER
PRODUCTION HOUSE:-FIREWORKS ENTERTAINMENT PVT LTD
PRODUCER:PRADEEP UPPOOR & B.P.SINGH

STAR CAST:-RAJEEV KHANDELWAL,SHIVAJI SATAM
DEAL YA NO DEAL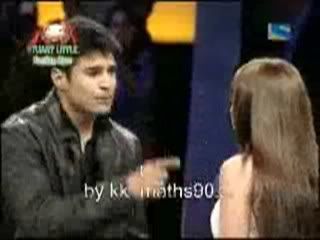 GENRE:- GAME SHOW
PRODUCTION HOUSE:- ENDEMOL INTERNATIONAL LTD.

STAR CAST:-RAJEEV KHANDELWAL
LEFT RIGHT LEFT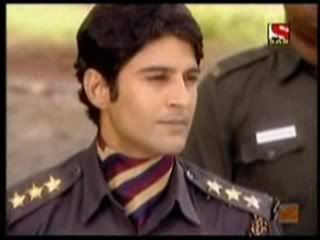 GENRE:-ARMY
PRODUCTION HOUSE:- DJ'S CREATIVE TEAM
PRODUCER: DEEYA & TONY SINGH

STAR CAST:-RAJEEV KHANDELWAL, PRIYANKA BASSI, VIKAS MANKATALA , ARJUN BIJLANI, KUNAL KAPOOR, GAZAL RAI, HARSHAD CHOPRA
SACH KA SAAMNA
GENRE : GAME SHOW
PRODUCTION HOUSE: BIG SYNERGY
PRODUCER: SIDDHARTH BASU
STARCAST: RAJEEV KHANDELWAL
Filmography
Genre: social
Director:-Rajkumar Gupta
Production house: UTV spotboy
Producer:- Ronnie Screwvala
Star cast:-Rajeev Khandelwal
Cinematographer:Alphonse Roy
Editor:Aarti Bajaj
Plot:-A man-on-the-run thriller, it is set in the Muslim dominated streets,the bylanes and poor living conditions of people living in residential pockets of old Bombay. The protagonist's (Aamir's) family has been kidnapped by a radical mafia group, who want him to carry out a bombing in the city. The kidnapper's try to gain Aamir's sympathy by showing him the plight of many Muslims in modern India, but Aamir resists saying that such an attack is un-Islamic and will only make things worse for the community.
Reviews by the critics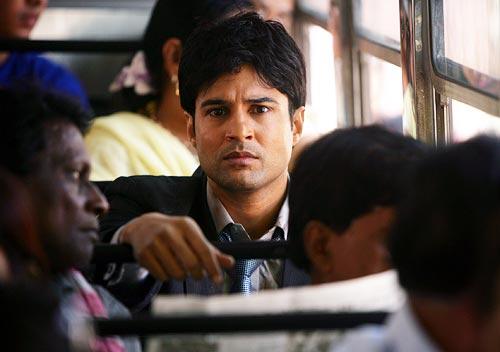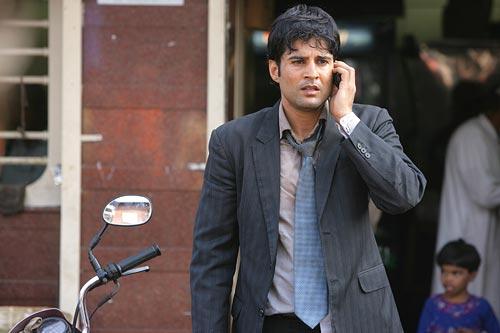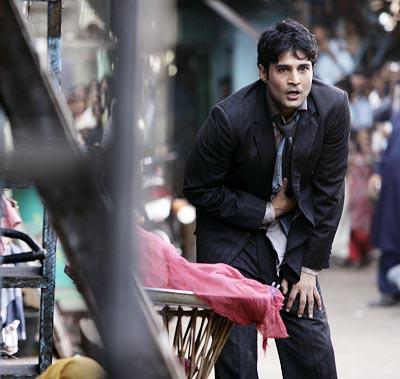 Edited by SAHELIGSWM - 31 March 2011 at 5:26pm