I haven't seen anyone making topic for these film reviews even though they have been realeased before quite a time..here u go..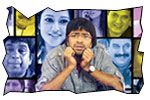 Aha Naa pellanta

Credits:

Jeevi rating: 3/5
Punchline: Software subbu vs Hardware durga
Genre: Comedy/Romance
Type: Straight
Banner: AK Entertainments
Cast: Allari Naresh, Ritu Barmecha, Anita, Srihari, Brahmanandam, Subbaraju, Nagineedu, Samrat, Krishna Bhagawan, MS Narayana, Vennela Kishore, Thagubothu Ramesh etc
Music: Raghu Kunche
Cinematography: Loknath
Editor: MR Varma
Dialogues: Sridhar Seepana
Story - screenplay - direction: Veerabhadram
Producer: Rama Brahmam Sunkara
Release date: 2 March 2011
Theater watched: screen 4, Prasads, Hyderabad
Review

Story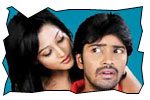 Subramanyam (Allari Naresh) is a sincere software engineer with a girl friend (Anitha). On night, he finds himself in bed with a strange girl Sanjana (Ritu Barmecha). She turns out to be the only sister to three gangster brothers (Srihari, Subbbaraju & Samrat). These three brothers try to marry Subramanyam off to Sanjana. The rest of the story is all about how Subramanyam resists the ploys of gangsters before finding his true love.
Artists Performance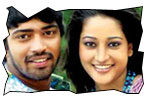 It's a little sophisticated role for Allari Naresh and he makes sure that his brand of comedy is intact. It is Srihari who grabs the limelight with his nice dialogues and entertaining performance. Brahmanandam is hilarious in the final parts of the movie. The combination of Srihari and Brahmanandam worked well on the screen. Anita is good as girlfriend of hero and Ritu Barmecha is okay. Vennela Kishore is good as love guru. MS Narayana entertains as marriage broker. Thagubothu Ramesh (Ala Modalaindi fame) appears again in a similar role and entertains. Nagineedu, Subbaraju, Samrat, Ahuti Prasad etc are okay.
Technical departments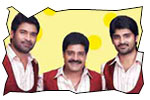 Story - screenplay - direction: The story of the movie is heavily inspired by a 2002 Korean Comedy 'Marrying The Mafia' (Gamuneui yeonggwang). The basic plot and lots of scenes in this movie are taken as they are in the original. Debutant director Veerabhadram made sure that he injected entertainment by creating the character of Brahmanandam. The characterization of Srihari works well in this movie though we have seen several similar characters for Srihari post Dhee. Debutant director Veerabhadram is okay with his work and is good in a few comedy episodes. However, his over-dependence on other movies in terms of borrowing scenes should be pruned (for example the flight crashing comedy episode is lifted from Hindi flick Dhamaal). There are couple of scenes that worked really well (the pokiri scene in lift and the scene in which Brahmanandam tries to slap Srihari).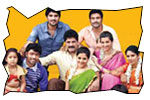 Other departments: Dialogue writer Sridhar Seepana deserves appreciation for his quirky dialogues. Cinematography is average. The graphic work done for a few episodes (especially flight crash) is not upto the mark. Music by Raghu Kunche is average and there are couple of borrowed Bollywood tunes. The background music should have been better. Producer Anil Sunkara who gave a hit Bindaas as his first film made sure that he came up with another safe project.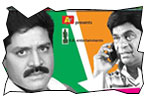 Analysis: Though the story based on a korean comedy, director Veerabrahmam made sure that comedy written between Allari Naresh, Srihari and Brahmanandam works well on the screen. There are certain points in the movie that needs improvement. Allari Naresh continues his 'safe hero to bet on' image successfully with this movie as well. On a whole, Aha Naa Pellanta is an okay entertainer despite having certain inspired stuff.
Source: idlebrain.com
==================
Rating: 3.25/5
Banner: A K Entertainments
Cast: Allari Naresh, Ritu Barmecha, Srihari, Subbaraju, Anita, Nagineedu, Brahmi, M S Narayana etc
Lyrics: Bhaskarabhatla, Ramajogayya, Sirasri, Bhuvana Chandra
Music: Raghu Kunche
Story, screenplay, direction: Veerabhadram
Producer: Sunkara Ramabrahmam
Release date: 02/03/2011

Allari Naresh has arrived once again with yet another entertaining treat but this time it got bigger with the presence of Srihari, let us see how good it is

Story:
Subramaniam aka Subbu (Naresh) is an honest, intelligent, kind and hardworking IT professional. However, one night at a party organized by his boss Balaraju (Brahmi) changes his life.
Next morning, Subbu finds himself in bed with Sanjana (Ritu) and feels that both got intimate in the night. Trouble begins as Sanjana has got three brothers (Srihari, Subbaraju, Samrat) who are powerful and feared a lot, their father J J (Nagineedu) is another kingpin.
Despite all his pleas and requests, Subbu is compelled to get engaged to Sanjana. Did something happen between Subbu and Sanjana that night? Why did Sanjana's brothers target Subbu? All this forms the rest of the story.

Performances:
Allari Naresh has come up with a matured performance and played up to his role very well. His trademark dialogue timing and soft humor tickles the audiences from time to time. He shouldered the movie till the last to entertain the masses in his own way.
Ritu Barmecha looks cute and her innocent sex appeal makes her attractive. She has to work on her expressions a bit and get that lip sync right if she wants a career in Tollywood.
Srihari shines with his typical Telangana accent and his adjectives and one-liners deliver that punch which will entertain the masses.
Brahmanandam deserves a special mention as his track with Srihari is hilarious. Despite seeing him in eight out of ten movies, he doesn't bore and has a good sense of comedy timing.
Subbaraju was handsome as usual and was effective, he must be given more opportunities and lengthy roles. Samrat was good looking and showed confidence. Nagineedu was natural and elegant, Ahuti Prasad was brief, Vennela Kishore brought few extra smiles, Anita looks hot and sexy, M S Narayana was regular, Hamsa Nandini was there to fill the screen but no dialogues. The others added to the comedy in their own way.

Highlights
Three songs, especially the remix 'Chinukula raali''
Glamour quotient of Ritu, Anita
Direction
Comedy track of Srihari- Brahmi
Drawbacks
Few scenes were rehashed from other films
Hiccups in editing
Lengthy ending
Analysis
The true mark of a director is known in the way he handles the narrative despite having a story which may not be that appealing. Here, the director has shown his mettle though it is his debut attempt. Agreed he has picked up quite a share from different films like 'Dhee', 'Welcome' and other Bollywood flicks, he has sensibly mixed them with Telugu nativity and covered it up.
There is no link with Jandhyala's 'Ahana Pellenta' as told by its makers. This new 'Aha Na Pellanta' is the film that entertains the masses with punch dialogues by Srihari in Telangana slang and Allari Naresh's humor.
Coming up with a breezy screenplay and delivering doses of humor at the right points, the film becomes a smoothie.
However, this is a film that is targeted for the B, C center audience and those who seek pure time pass without much logic or sensibility.

Bottom-line: Go and enjoy with mass outlook!!
======================================================================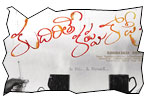 Kudirithe Kappu Coffee

Credits
Jeevi rating: 3/5
Punchline: sheshu vaddanukunna love story
Genre: Romance
Type: Straight
Banner: Moonwater Pictures & Shivas Productions
Cast: Varun Sandesh, Suma Bhattacharya, Sukumari, Bheemineni Srinivasa Rao, Sivannarayana, Tanikella Bharani etc
Music: Yogishwara Sharma
Cinematography: Santosh Rai
Editor: Anil Kumar B
Art: Sashidhar Adapa
Lyrics: Sirivennela
Dialogues: Abburi Ravi
Story - screenplay - direction: Ramana Salva
Producers: Mahi & Shiva
Release date: 25 February 2011
Theater watched: screen 1, Prasads, Hyderabad
Review

Story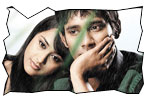 A male friend's suicide over love makes Venu (Varun Sandesh) hate the word 'love'. He vows not to fall in love. Lasya (Suma Bhattacharya) completes her graduation in Hotel Management and she wants to develop a small coffee shop in the picturesque hills of Dakshinagiri into a resort. That coffee shop does actually belong to Venu's father Giri (Bheemineni Srinivasa Rao) who gives it away to an old school teacher Malathi (Sukumari). Giri sends his son Venu as an anonymous guy to help Malathi out. Lasya is the granddaughter of Malathi. Rest of the story is all about how they transform the fortune of the coffee shop together and what happens when Venu starts having feelings towards Lasya.
Artists Performance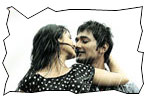 It's a different characterization for Varun Sandesh and he does justice to his role. It's a serious character. The only negative in Varun Sandesh's work in this film is his diction (which keeps improving from film to film, but not good enough yet). The director offsets it by making heroine tease him about his diction. Suma Bhattacharya is okay in the role of female lead. Bheemineni Srinivasa Rao did the role of hero's father and he is apt. Sukumari who did the role of elder lady is fine. The guy who did assistant to Varun gets a few brownie points. Siva Narayana (Amrutham fame) has a lengthy character and his work in conflict scene with Tanikella is good. Tanikella Bharani did the role of an indecent man who runs 'Decent Lodge'.
Technical departments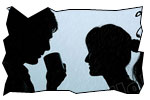 Story - screenplay - direction: The basic story of the movie is about how a guy who hates love finally falls into love. A coffee shop in a lush green outdoors is taken as a background. It is a simple story with simple premise. First time director Ramana Salva has a great visual sense and a poetic taste. He penned few of the scenes really well. But, he couldn't execute them convincingly on screen. Since this film don't have regular commercial padding, it is extremely important for any director to get the key emotional scenes right. Narration of the movie is slow. The climax part of the movie appears rushed up and it not convincing enough. However, the directors needs to be commended for sticking to the core subject and not indulging any commercial padding.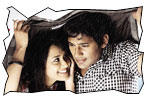 Other departments: Santosh Rai's cinematography is a big asset to the movie. Usages of lenses and framing is very good. The selection of locations for this movie is so good that this movie can be used as a promotional material for Karnataka tourism. Yogishar Sharma (son of Sirivennela Seetarama Sastri) made his debut as music director. The songs he scored for this movie are good and soothing. His background music is also commendable. He will turn into a fine music director if he gets more scoring opportunities. I loved the voice of Balu in Srikaram song and it definitely helps if Balu renders meaningful songs. Dialogues by Abburi Ravi are good. Art direction is done with creativity. Producers Mahi and Shiva have made sure that their product is not adulterated with unnecessary commercial elements.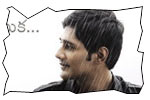 Analysis: Kudirithe Kappu Coffee is a simple film with a predictable story line. The plus points are visuals, music and awesome locations. Lack of dramatic impact and hurried-up climax are the weak points. I wish the director would have executed the script with better emotional impact. On a whole, Kudirithe Kappu Coffee is a typical multiplex film with nice visuals/music.

Source: idlebrain.com
======================
'Kudirithe Cup Coffee' Review: A Scenic Poetry
Rating: 3/5
Banner: Siva Productions
Cast: Varun Sandesh, Suma Bhattachaya, Bheemineni, Tanikella, Sukumari and others
Music: Yogeswar Sharma
Dialogues: Abburi Ravi
Cinematography: Santosh Rai
Director: Ramana Salva
Producer: Mahi
Release date: 25/02/2011

Varun Sandesh who has been dabbling since a while for a hit has arrived with another venture and the title raised the curiosity of many. Let us see how good it gets..

Story
Venu (Varun) is a person who follows his heart and is not keen on taking up any career until he gets the right connect. However, the suicide of his close friend due to love failure disturbs him and Venu develops hatred for love and romance.
The story takes a turn when he is told by his father (Bheemaneni) to go to Dakshinagiri. They have a coffee shop in the hill station which is managed by his father's teacher Malathi (Sukumari). Venu is asked to go and help her so that the financial debt she has with Decent Mohan (Bharani) can be revealed. Now, the former teacher has got a grand daughter Lasya (Suma) whose dream is to come up with a resort from the coffee shop and marry the person she loves. She comes home to find Venu in charge of things but seeing his abilities and qualities, she falls in love with him. What happens from there forms the rest of the story.

Performances:
Varun Sandesh has come up with a strained performance which is quite unlike him. He is always filled with energy but not this time. The serious look on his face and the stiff body language didn't work.

Suma Bhattacharya is cute and looks nice in few places but due to poor hairstyling and make up, she was not able to appeal at all places. Overall, she did a decent job.

Sukumari was brief, Tanikella Bharani was not used to his full potential, Bheemineni was superb, Sivannarayana brought few smiles, Prithvi was adequate. The others did their bit as required.

Highlights
Locations
Cinematography
Music and three songs
Production values
Nice animation
Setbacks
Weak direction
Not gripping screenplay
Re-recording could have been better
Second half climax
Not enough depth in emotional scenes
Analysis
The film comes across as a variety love story embedded with deep emotions but then such attempts require strong grip over the script and a screenplay that captures the attention of the audience.
However, despite some rich production values and mesmerizing locations, the director was unable to get the feel into the film. But the music and RR saved the film to good extent. Also, the presence of veteran and efficient support cast was not utilized to create an impact. Songs and cinematography were the saving grace for the film.
A strong etching of characters is important and that was missing here. This will require a strong word of mouth publicity to click at the box office.

Bottomline: Beautiful locations and pleasant music
Source : greatandhra.com
=======================================================================

'Prema Kavali' Review: Commendable Debut
Rating: 3/5
Banner: Max India Productions
Cast: Aadi, Isha Chawla, Brahmanandam, Dev Gill, Sindhu Tolani, Naga Babu, Jayasudha and others
Music: Anup Rubens
Cinematography: Chota K Naidu
Editing: Goutham Raju
Story, screenplay, direction: K Vijayabhaskar
Producer: K Atchi Reddy
Release date: 25/02/2011

'Dialogue King' Sai Kumar is a tense father as his son Aadi is making his debut in cinema today. It is also a comeback of sorts for veteran director K Vijayabhaskar. Let us see what both of them have been upto

Story:
Prema (Isha) is the darling daughter of a honest and strict police officer (Nasser) but she is currently being blackmailed by one person (Shafi). Prema's tension catches the eye of her sister-in- law (Sindhu Tolani) and this reveals a flashback. The story is about Srinu (Aadi), Prema's classmate and his love for her. However, Prema doesn't respond to his love feelings but becomes friends with him. But an unexpected situation makes her hate Srinu and that becomes the cause of her worries. What is that situation? Is Srinu successful in his love story? All this forms the rest of the story.

Performances:
Aadi has made a confident debut. He has built a sturdy physique, nice dance moves, expressive body language and above all, a voice and facial countenance that reminds his father. Overall, he came up with a good job. But instead of heavy build body, he would have concentrated on lean muscle built to get a romantic look. Aadi needs to concentrate on bringing depth in emotions from his second film onwards. On a whole, he passed the debut test without any hassles.
Isha Chawla will strike a chord with the youth audience. She is beautiful, has an adorable smile, an innocent sex appeal that makes her desirable. If she can polish few of her expressions then she has strong potential.
Dev Gill has that mean look but his role was brief. Shafi is a talent whose abilities must be challenged further. Supreeth has good screen presence but then his role was minimal.
Brahmanandam and M S Narayana gave hilarious moments, their sense of timing and their screen chemistry was excellent. Ali gave his own share of laughs. Sindhu Tolani was decent, Nasser was matured as usual. Naga Babu and Jayasudha gave guest appearances.

Highlights:
Aadi's ease in performance
Isha Chawla's glamour (don't miss her wet song)
Brahmi- M S Narayana comedy sequences
Cinematography
CG Effects
Locations for songs and picturization
Setbacks:
No great gripping romantic moments
Two scenes in second half got dragged
Dev Gill's character should have got more strength and power
Analysis:
More than the story it is the narration which plays a crucial role for any film and that's where experienced directors like Vijayabhaskar make their mark.
Here, there was nothing special in the story but it was his screenplay and the right proportion of comedy, romance, emotions which gave a fresh look.
He was well supported by strong technicians and rich production values. Though there may not be very touching romantic moments, the film passes off without creating much dilemma.
At the box office, this will appeal to the college and youth audience. This looks like an attempt to show Aadi as an actor who can dance, fight and romance since he is looking ahead for portraying mass masala hero roles.

Bottomline: Good for time pass
Source : greatandhra.com
========================
Review: Prema Kavali (Telugu)


Aadi makes a mark, but the film falls flat.

Aadi, the son of dialogue king Sai Kumar who has a tremendous following in the South, makes his debut with Tollywood flick Prema Kavali. Popular director Vijay Bhaskar directs the film. Prema Kavali is an out-and-out commercial film, made to ensure that it garners wide acceptance. So Prema Kavali ends up as a love story with action in the backdrop.

Srinivas (Aadi) the son of a bank officer (Naga Babu) attends college in Hyderabad. During a college function, Srinivas shakes a leg with Prema (Isha Chawla), daughter of jail superintendent Rama Rao (Nazar). Srinivas falls in love but Prema prefers to remain friends. Meantime, Srinvas is selected for a special NCC camp and has to leave for 2 months. Before leaving he meets Prema and in a fit of emotion, kisses her.

The couple's innocent kiss is recorded on a cell phone by Appa Rao (Shafi). Appa Rao starts blackmailing Prema. Prema's anguish is discovered by her sister-in-law Neeraja (Sindhu Thulani). Neeraja initially suspects Srinivas. The film then moves to a terrorist plot involving Appa Rao and gang leader Thakur (Dev Gill) in the backdrop of Srinivas and Prema's love story and its fruition.

Highs:

The highlight of the film is the performance by Aadi. He delivers his dialogues with ease and handles both romance and action with lan. Isha Chawla, also a debutant, adds the dash of glamour. The comedy track by Brahmanandam and MS Narayana gives some relief in the second half. Cinematography by Chota K Naidu is noteworthy as is the enticing scenery.

Lows:

The story is clichd. The film lacks real romance despite being touted as a love story. Dev Gill's characterisation is weak, just like the action scenes. The film drags on after the interval and completely fails to retain a grip on the plot or action.

Analysis:
The college romance works for a bit, but the predictable storyline kills it. Watch the film for Aadi's performance and Isha Chawla's glamour.

Cast: Aadi, Isha Chawla, Shafi, Dev Gill, Nazar, Brahmanandam, Naga Babu, Supreet, Ali, Gundu Sudarshan, MS Narayana, Jayasudha, Sindhu Tolani, Gita Singh
Credits: Music - Anup Rubens, Cinematography - Chota K Naidu, Editing - Goutham Raju, Producer - K Atchi Reddy, Story, screenplay, direction - K Vijaya Bhaskar
Banner: Max India Productions
Released on: February 25, 2011

Source:-NDTVMovies.com
=======================================================================
I have seen "Prema kavali" movie yesterday..and it seems to be a good one

than i expected ..cos i expected nothing after reading some very bad reviews
..
But The hero -Aadi -son of saikumar(who looks blend of Rajattokas n Aditya Narayana
) did a very good job in dancing,actions n dialogue delivery n was very ease with camera..a new hero in making? The songs were pretty good too..
though th movie climax n story could have been more gripping.

Well that's it from me..
Good wishes..

Sri:-)