Happy birthday TB !!!!
Thankyou for being such a good friend, for making us giggle, laugh, blush and ponder with your comments.... thanks for being so honest and sweet!!!!
We love you!!!
Now since you are 18, here's my gift to you....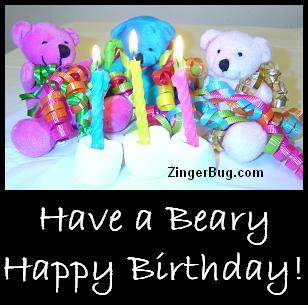 Confused????
This is to keep reminding you that its FUN to simply be the child in ourselves at times- don't 'grow up and become all completely mature and serious now cos you're 18... (contrary to what most say) ... pagalpanti bhi zaroori hai....!!!
... isn't this what we love about Sushita too????
I always say to people that 18 is the best age--- mature perceptions, but not completely cut off from childhood, with the enthusiasm and vivacity of the youth! May your spirit always be 18..no matter how old you grow!!!!
Okay I think this became very philosophical...
May you get to see Sushant in whatever clothes you want... may we get a special segment of SBS/SBB today.... my you get to see some besharam scenes of ArMan, may all your wishes come true....!!!! May this be a besharmi filled year!
But all in all, hope this year turns out to be a successful and prosperous one for you! All the best....
Enjoy!!!!


Edited by nikitagmc - 14 March 2011 at 12:40am