Happy Belated Birthday Mayuri/Twiniee!!!
Thanks for the Updates yaar!!!! That's for sure that, ur fan Fic is a great gift to me!!!
So one small virtual cake for u!!!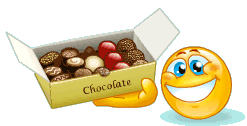 Good Luck For everything you do;
Kind persons like you are few;
May Happiness be spread in your every way;
May you keep smiling everyday.
By Liashna