Originally posted by taman07
Happy Birthday mayu yaar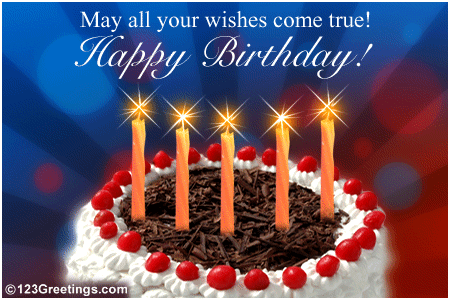 may all your dreams come true yaar and i hope that u get everything u ask for yaar. have happy year ahead yaar
well it is not been long i meet u in the JW FC yaar , it was so nice meeting u yaar. u are so sweet and friendly yaar
. It is always nice meeting u yaar , i love your oyeee pms yar
,but for some reason i don't get them anymore yaar
. i know u know that i like the way u write yaar and your awesome FF and OS yaar. u are really talented yaar.
Believing hear, what you deserve to hear:
Your birthday as my own to me is dear....
But yours gives most; for mine did only lend

Me to the world; yours gave to me a friend.
i was really confuse what u will like yaar , so i saw your pm about SR OS yaar , i was like i think i know if u will like it yaar
so here is something yaar , i made this yaar , i know i am really bad at maing siggys yaar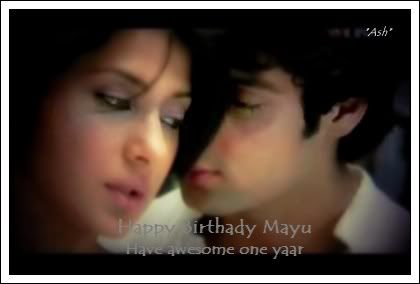 so i ask rummy yaar , and she made it and i love it yaar and she made awesome sig yaar
thanks to rummy yaar
i wish u happy birthday once again yaar .
i am so happy to meet u yara
Ayeshaaaaaaaaaaaaaa
Meri Jaan***Jhappiyyaannnnnnnnn***
Awwwwwwwwwwwie; I am the luckiest person!
And for the siggies they have come out perfectly!
And I am in confusion how many to use; but already using yours!
Just a Thanks again!
Love U
Mayuuuuuuuu<3<3